Fostering Benevolence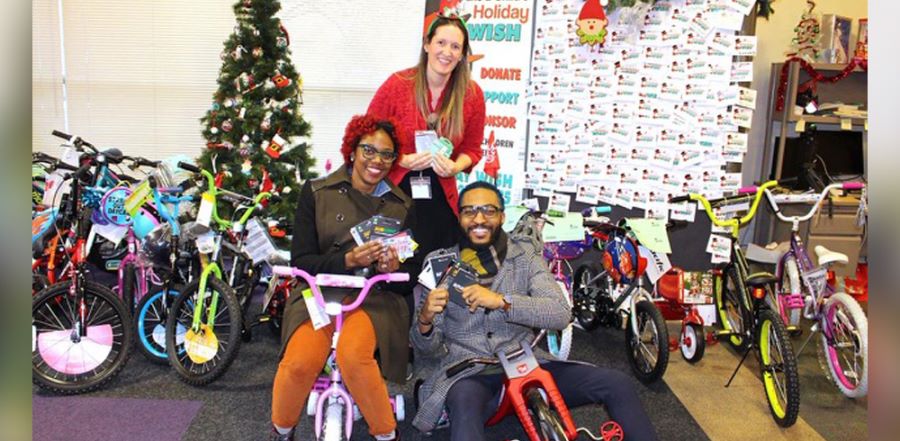 Don't miss any stories. Follow AG News!
One Church, a congregation of 2,500 in Gahanna, Ohio, recently collected enough $25 gift cards to give three to every teen in foster care in Franklin County (population 1.3 million). Churchgoers donated nearly $60,000 and wrote cards for each teen.
"As the church has grown, we wanted to activate to a different level of giving," says Greg A. Ford, 39, lead pastor of One Church. "You can always throw out a financial goal, but sometimes they can be impersonal. We wanted to know what the unmet needs in our community are."
Before Christmas, the church reached out to Franklin County Children Services (FCCS), which provides for abused, neglected, and dependent children. The church asked the agency about its greatest need and what congregants could do to help.
Without hesitation, Elizabeth Crabtree, director of volunteer services and child enrichment at FCCS, asked One Church if it could provide gift cards for its foster teens, a group often overlooked at the holiday. Ford invited Crabtree one Sunday to share the need with the congregation. After she spoke, Ford challenged each person in the congregation to donate one $25 gift card.
Churchgoers pushed news of the event out through their social media channels, and gift cards began coming in from across the country. When a local TV news reporter got wind of the event from the congregation's Instagram account, she showed up at the church the following day for an interview. Once the story ran on an evening news segment, gift cards from Target, Amazon, Taco Bell, Wendy's, Chick-fil-A, and other stores began pouring in from individuals and businesses in the community.
Ford recalls a particularly meaningful interaction as a result of the gift card drive. A woman identifying herself as an atheist came by the church office with a stack of $25 gift cards. Although she did not share the church's beliefs, she said she could get behind its kindhearted efforts.
Dionna A. Carter, 31, director of One Big Vision, the church's outreach program, spearheaded the effort to host a card-writing party that included activities for the entire family. While parents wrote handwritten notes to gift card recipients, children decorated cookies, ate popcorn, and watched How the Grinch Stole Christmas in the church auditorium.
In all, One Church collected $60,000 in gift cards, three for each of the 775 foster-care teens in the county as well as provided handwritten notes for each of the young people receiving cards.
One Church is already brainstorming how to extend its outreach next Christmas. Ford is aware that there are more than 6,000 foster teens in the Buckeye State.
"Next time, we're going to try to help every foster teen in the state," he says. Ford hopes to organize a matching fund drive. One Church would donate $25 gift cards for foster teens and then ask other congregations in the state to match that donation.
"It's so attainable if everyone would get involved," Ford says.