Going with the Flow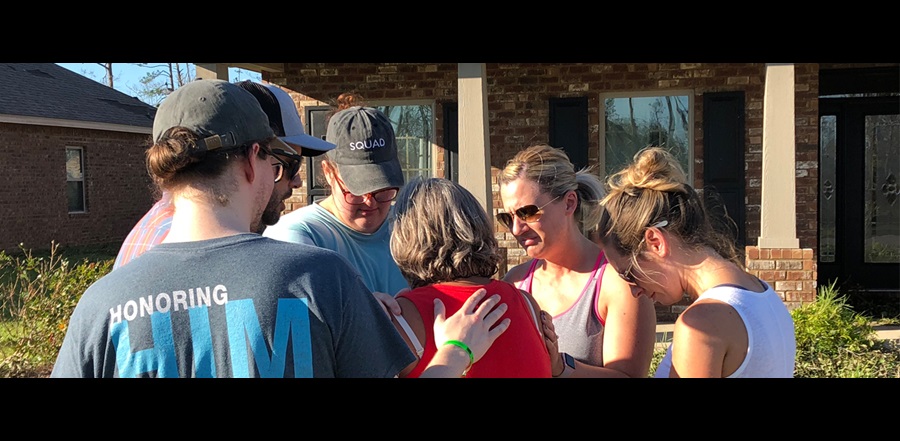 Don't miss any stories. Follow AG News!
The coast was far from clear for Michael Janetis to plant a church in the Florida Panhandle. The strongest storm on record hit the region right after his initial strategy session.
Subsequently, he instead focused more on helping the displaced to recover from
Hurricane Michael
, which made landfall last Oct. 10 near Mexico Beach with 155 mph winds and a strong storm surge. At least 60 people died in the Category 4 storm, which caused $14.5 billion in damages.
"Day after day following Hurricane Michael, pastor Michael took countless supplies to Panama City, helped people in need, brought hope back to many homes, and preached the gospel," says Yuriy Mayba, pastor of Impulse Church in Miramar Beach, Florida. "I believe he will do great things here, where God has called him."
In July 2018, Janetis, his wife, Jaime, and their three children moved to Destin, intending to launch a congregation with the help of the
Church Multiplication Network
. For the past five years, Janetis had served as worship leader at
The Waters Church
in Sartell, Minnesota.
He is building a team to plant
Oceans Church
, a
parent-affiliated congregation
in relationship with
The Waters Church
.
"For several months, I networked in the area and started to meet some people in this community," says Janetis, 42. During the first interest party, 61 people from Destin showed up.
Less than a week later, Hurricane Michael made landfall in Panama City and Mexico Beach, flattening thousands of homes, knocking out power for days, and tearing up roads. Destin is 55 miles west of Panama City. The hurricane demolished the Panama City home of Jaime's parents. Relatives took refuge with Michael and Jaime. At one point, 17 people slept in the 1,750-square-foot home.
Janetis pushed pause on the church planting to become the hands and feet of Jesus.
"Some of the 61 people who came to our first launch meeting assembled and we began to take daily trips into Panama City with many resources such as food, hygiene and sanitary products, baby supplies, and fuel to give out to those stranded," he says. "Our home, filled with people, became a center for people all over the nation shipping in supplies."
Besides meeting physical needs, the team offered spiritual help. Members set up a ministry tent on the side of a road in Panama City where people waited in line for over five hours to get gasoline at the only station available at the time. Janetis and helpers served 400 packed lunches and gave away more than 100 gallons of gasoline.
In December, Janetis continued to help out with physical needs as his team purchased hats and gloves for those in need. He also helped with drywall work on a home in Panama City.
Janetis, a
professional jeweler
turned church planter, says the launch date for Oceans Church is March 31.
"Our ministry focus will be simply making disciples of Jesus," says Janetis, who started making jewelry 20 years ago in Williamsport, Pennsylvania. "We felt God gave us the name Oceans Church, which speaks of the tides of grace that Christ draws us in with, the waves of mercy and depths of God's love."
Doug W. Vagle
, lead pastor of The Waters Church, believes God will grant favor to Michael and Jaime's efforts.
"They have an organic way of connecting with people and will add great value to Destin," says Vagle, who also is church multiplication director for the AG
Minnesota District
. "They have a heart for connecting people with the authentic presence and power of God, which is going to bring healing to many hearts."
John Mark Skiles, pastor of Impact Life Center in Destin, says Janetis already has demonstrated ministry efforts to local residents.
"What a great way to start a church — fulfilling the needs of the coast where God has called him," Skiles says.