Jesus Is Needed Everywhere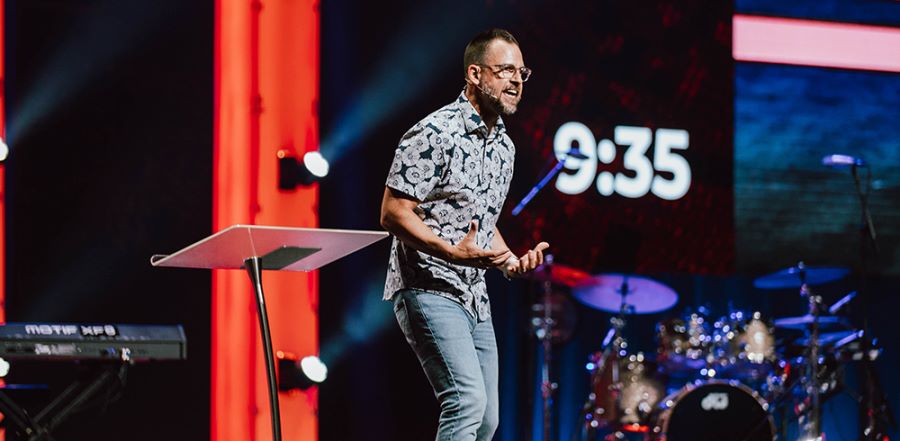 Don't miss any stories. Follow AG News!
ORLANDO, Florida — Pastors from urban, rural, and foreign churches gave 10-minute talks about ministering in their particular contexts during the Aug. 3 afternoon session of the Influence Conference at the Orange County Convention Center. Over 4,600 registered for the two-day meeting.

Brad Leach, who launched City Life Philly in the City of Brotherly Love a decade ago, recounted how spiritual leaders have taken a beating the past 17 months because of restrictions associated with the COVID-19 pandemic. But Leach urged pastors to take heart, citing the apostle Paul's preaching in Lystra (Acts 14) under troubling circumstances.

Despite being stoned by opponents and left for dead outside the city, Paul returned to preach there, disregarding the danger.

"Paul knew how to survive a beating," Leach said. "You can be supernaturally revived, even if you're down for the count."

Leach acknowledged that numerous ministers currently are dealing with physical, spiritual, and emotion pain.

"Now is not the time to quit," said Leach, a PennDel Ministry Network sectional presbyter. "God is ready to heal your fear, anxiety, and depression. God's not done with you yet."

In fact, Leach, who has helped start other congregations, suggested this is the right time for people to grow more uncomfortable, to start ministries in difficult places.

Cody K. Cochran is part of the Church Multiplication Network rural ministry team. He noted that 43 percent of Assemblies of God congregations are classified as rural.

As he spoke to the crowd, Cochran looked and sounded every bit the part of someone who has pastored Bethel Assembly in Anson, Texas, for more than 20 years. The raspy-voiced, bearded, and tattooed preacher wore a farmer's cap and cowboy boots.

"We've got to embrace and celebrate rural ministry again," said the passionate and humorous Cochran. Adherents of such churches don't wear trendy skinny jeans or sip lattes from coffee bars, he said. In reality, Cochran said, Christ is nothing like the wimpy, feminine-looking paintings he saw in childhood.

"The Jesus of the Bible is a man's man," said the slender Cochran. "God is still calling men to be biblical leaders in their homes."

Yet Cochran acknowledged that the rural America of 2021 isn't the same as during the 1950s.

"Rural people need a Savior," Cochran said. "There are tons of hurting people in rural America."

Bethel Assembly also has sites in Sweetwater and Albany. Cochran admitted he is unaccustomed to delivering speeches before large crowds, or even visiting big cities such as Orlando. But he proved to be a crowd pleaser. The assembled pastors gave him a rousing standing ovation.

Ben P. Struss and his wife, Kathleen, have been Assemblies of God world missionaries in Indonesia, the nation with the world's largest Muslim population, since 2014. Struss planted International Church Bogor in 2019, with congregants from more than two dozen nations attending. Bogor is a city in West Java province, just south of the national capital Jakarta. The people group Sunda comprise the overwhelming majority of the population.

Struss contends every person deserves the right to hear the gospel. And that might require Christians to courageously plant churches in unsafe places, he said. Jesus taught that spreading the good news would be a spiritual battle, but He has promised to lead the way, according to Struss. He quoted Matthew 16:18, in which Jesus declared that the gates of hell won't prevail against building His Church.

No government, system, or ideology can stop the spread of Christianity, Struss said.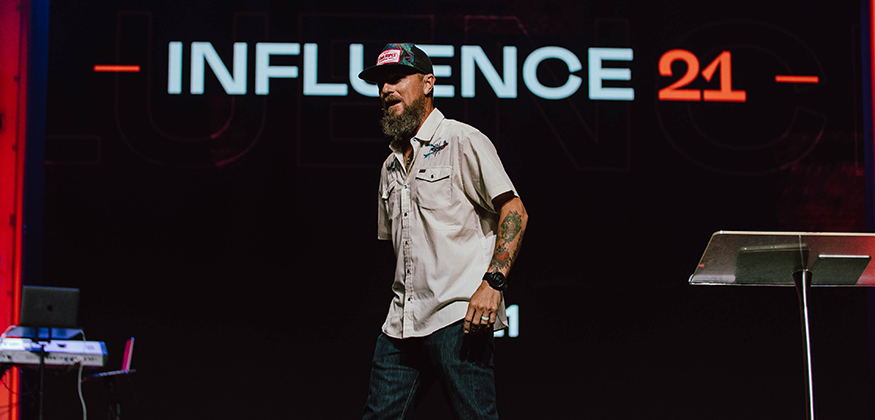 Top Photo: Brad Leach, pastor, City Life Philly.
Bottom Photo: Cody Cochran, pastor, Bethel Assembly in Anson, Texas.