Lessons from Snowstorms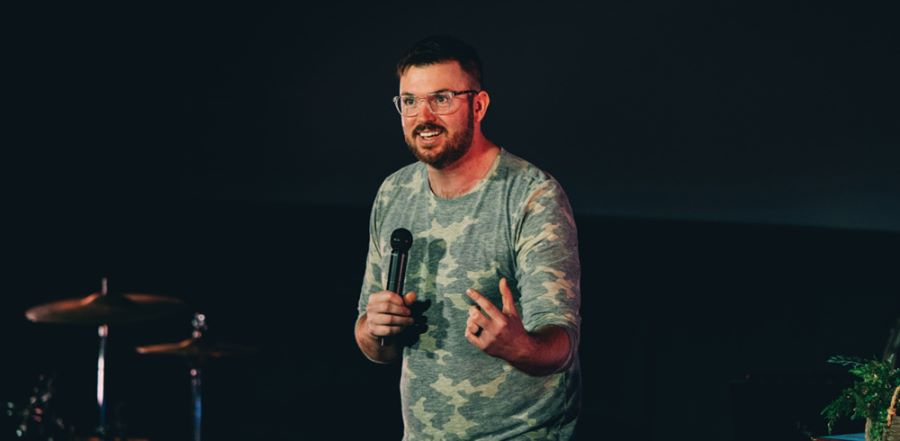 Don't miss any stories. Follow AG News!
Before they married in 2013, Brandon and Katie Beaman had a dream to plant a church in central Iowa. Their pastor, Jesse Newman at Eternity Church in Clive — where Brandon served as young adult pastor — asked them to wait a year. The Beamans waited longer. In October 2018, along with a launch team, they opened Hilltop Church in Des Moines.

Although 220 people showed up for the first service, as is often the case, the numbers began to dwindle.
"We only had an average of 35 people on Sunday mornings for about five months," recalls Beaman, 30. "We were not sure if Hilltop was going to work."

In February 2019, just a few months after Hilltop's launch, large snowfalls made it impossible to hold services for two Sundays. Beaman and the Hilltop team decided to offer a simple online message on Facebook Live, with just the Beamans talking from their living room.
The next Sunday, after the winter weather abated, 120 people showed up for in-person services. The church has been growing ever since. Little did the Beamans know that their internet experiment would help them prepare for the challenges of COVID-19.

Beaman credits the training and coaching the Hilltop team received through Church Multiplication Network as being instrumental in Hilltop's growth.

"We could not have had a successful launch without CMN," Beaman says. "The ongoing relationships through Launch events have been a huge help as well."

Beaman developed church planting skills when he worked as a youth intern from 2010 to 2013 with pastor Jeremy DeWeerdt at City First Church in Rockford, Illinois.

"I learned to adapt to different circumstances because of City First Church," says Beaman. "As an intern at CF, I had to learn a variety of things I have used as a church planter."

During the summer of 2019, Hilltop hosted its first outreach, "Worship in the Wild," held at Blank Park Zoo. Over 600 guests received free tickets to enjoy the early evening at the Des Moines zoo. When the worship started at 7 p.m., the pavilion, which normally holds 250, filled to overflowing, with more than 375 guests staying for worship.

When COVID-19 shut down services in March, Hilltop's team quickly began holding Facebook Live services on Sundays and launched Friday night online trivia game nights. The church also organized outreaches for healthcare workers, hosted online devotionals, and texted congregants to check in regularly. When the church reopened in June, Hilltop celebrated the return back at the zoo with three services — all at full capacity.

In July, Hilltop celebrated its inaugural service in a long-anticipated move to a new location at the Palms Theater & IMAX in Waukee. The Des Moines suburb is one of the fastest-growing communities in the nation.

Worship leader Marissa Breese, a member of the original launch team, believes Hilltop's drive for authenticity sets the church apart.

"We meet in a movie theater which may seem unconventional to some," says Breese, 25. "But we are in constant prayer for God's wisdom and creativity to touch our specific needs as Hilltop Church. He has definitely answered our prayers on how to creatively reach people."