Missionaries to the Disabled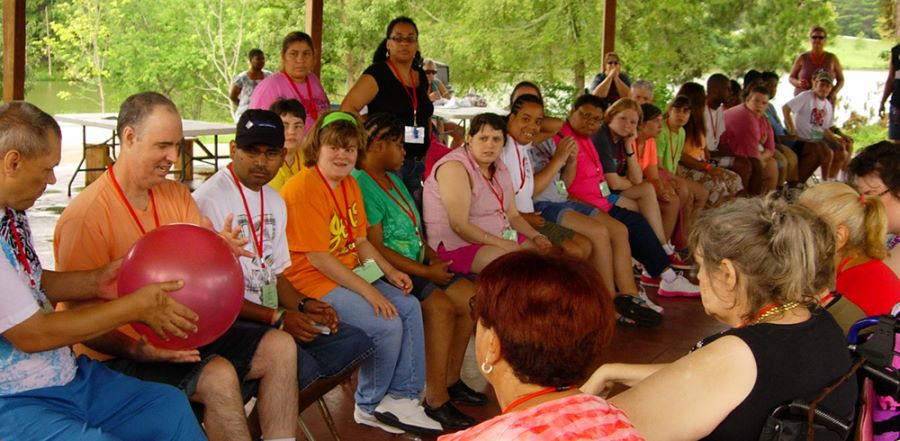 Don't miss any stories. Follow AG News!
When Joe and Ann Trementozzi's daughter Beth Ann was born with physical and neurological disabilities, the couple struggled to understand God's purpose amid such challenging circumstances. What they didn't realize at the time was that God would redeem their heartache and use it as a platform for His glory.
Today, 38 years later, the Trementozzis serve as Assemblies of God Intercultural Ministries U.S. missionaries to the disabled and their families through Special Touch Ministry, a faith-based nonprofit organization committed to helping people with intellectual or physical disabilities.
Repeatedly, Special Touch, based in Waupaca, Wisconsin, receives phone calls from people with disabilities, saying they quit attending worship services because a church couldn't accommodate their needs.
The Trementozzis understand the challenges all too well. When Beth Ann was younger, they became anxious when she made noises during services and fellow attendees shot unkind glances their way.
"Honestly, sometimes it was just easier to stay home," says Ann.
And that's the pattern most Christians with disabilities follow. Subsequently, people with disabilities represents a huge mission field.
Special Touch Ministry is working to change that by offering a Disability Friendly Church Certification program, establishing regional chapters across the country, and hosting getaways: five-day, camp-style retreats for people with physical and intellectual disabilities that include such activities as fishing, crafts, sports, games, and morning and evening chapels.
Lori Bullington from Jacksonville, Florida, attended her first getaway in 2008.
"I have been to other camps before, but everything I witnessed in this getaway was different," Bullington says. "The love of Jesus was lived out through servanthood ministry."
Bullington, who lives with spinal muscular atrophy and lost two brothers to the same disease, is now a missionary associate with Special Touch Ministry. She also serves as an officer in her local chapter.
"Because of Joe and Ann's selfless dedication to the ministry and to those with disabilities, I've discovered God's call on my life," Bullington says. "They lovingly mentored me as I found my place in ministry."
Bullington is just one of the thousands of lives impacted by Special Touch Ministry.
Ann tells the story of one young woman with physical disabilities who spent her childhood in a multitude of group homes. While her physical disabilities were formidable, the emotional wall she built around herself as a means of protection from past physical and emotional abuse was even greater.
During one Florida getaway, the young woman asked her caregiver how much money she received for her services. After learning her helper was a volunteer, the woman's heart began to soften. At the end of the week, the woman came forward at a worship service to ask Christ into her life. She returned the following year and was baptized.
"Many come to the saving knowledge of Jesus Christ at these getaways," says Joe. "But it is impossible for us to serve as their pastors throughout the year. We need the local church and pastors to come alongside us in supporting the disabled and their families."
The Trementozzis serve on the executive leadership team of Special Touch Ministry. In addition to serving as national chapter directors and providing support to the missionary associate programs and the summer getaways, they travel to churches and other venues, creating awareness of the need for people with disabilities and their families to become a vital part of church and society.
"If the church doesn't have people with disabilities involved, then the church has a disability," Joe says.