Network211 Celebrates Two Million Evangelism Responses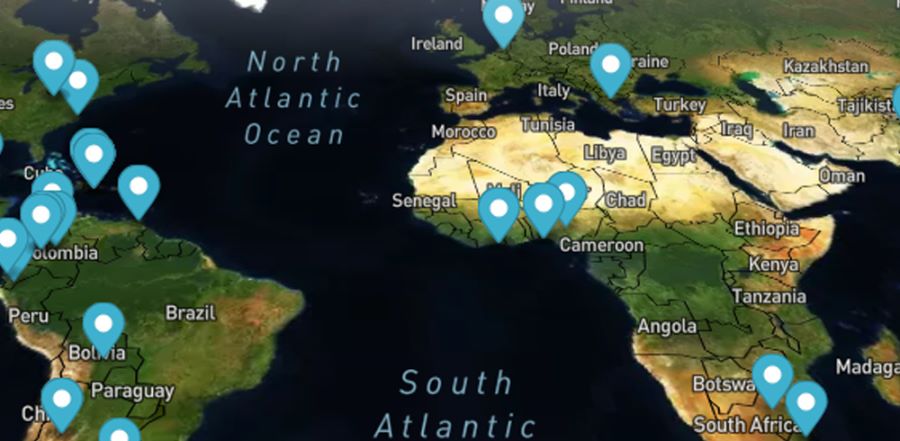 Don't miss any stories. Follow AG News!
Network211
recently hosted "Celebrate 2 Million" in recognition of the two-millionth evangelism response to a Network211 online interactive community site. The Aug. 14 event was highlighted by several guest speakers and written testimonies of a few who responded to the invitation to accept Christ as their Lord and Savior.
Those speaking at Celebrate 2 Million included: George M. Flattery, Network211 founder; Rick Allen, national director of Light for the Lost; Rick DuBose, AG assistant general superintendent; JoAnn Butrin, director of AG World Missions
International Ministries
; Chief Master Sergeant (ret.) Tim Carentz,
Kaiserslautern Military Resiliency Center
, Germany; and Mark Flattery, Network211 president.
It was on Aug. 10 that the two-millionth evangelism response was recorded, four years and four months since the first million evangelism response was made. People who responded came from 242 countries and territories, as tracked by Google analytics.
Mark Flattery expressed his gratefulness for the Lord's favor in reaching this milestone. He also expressed appreciation for the financial support of
Light for the Lost
,
Boys and Girls Missionary Challenge
, and the diligent efforts of the Network211 team to create effective online interactive communities in multiple languages, enhance the visitors' online experience, and update the response and reporting systems.
"There was also a significant increase in Internet Users as a reaction to the global pandemic," Flattery noted. "More people than ever went online look for help, hope, and an escape from their reality. Network211 was there to share with them the love of Jesus Christ."
Flattery read testimonies as examples of lives that were transformed by Christ through the ministry of Network211:
• A woman from Nigeria wrote, "I really enjoyed this, May God bless you for putting up this for people like us I was just thinking that I don't deserve to be loved or to be in any relationship. Thanks so much for this."
• A man from Liberia wrote, "I have decided to give my life to Jesus and worship him forever."
• A woman from Ecuador wrote, "I want God to come into my life and set me free."
• A young man from the Philippines wrote, "Thank you for your advice and help. I am beginning to understand that God created me and has a plan for my life."
• A woman from Canada wrote, "I have been so lonely and suffering with depression. Thank you for helping me find a church!"
During the Zoom celebration meeting, each guest shared their appreciation for and impact of what the Lord has done through Network211.
George M. Flattery, the founder of Network211, concluded the guest comments by stating how grateful he was that the original vision of reaching 10 million people with the gospel was expanded to 100 million. He noted Network211 has currently reached over 41 million people worldwide.
Network211 is a ministry of AGWM International Ministries that uses "21st century technology to communicate the 1st century gospel by helping people discover and grow in their journey with God." Network211 has the goal to fulfilling Project 100Million, presenting the gospel to 100 million individuals, by 2028. To learn more, visit
www.Network211.com
,
www.JourneyOnline.org
and
www.TWJ.org
.