Old Chickens, Unexpected Blessings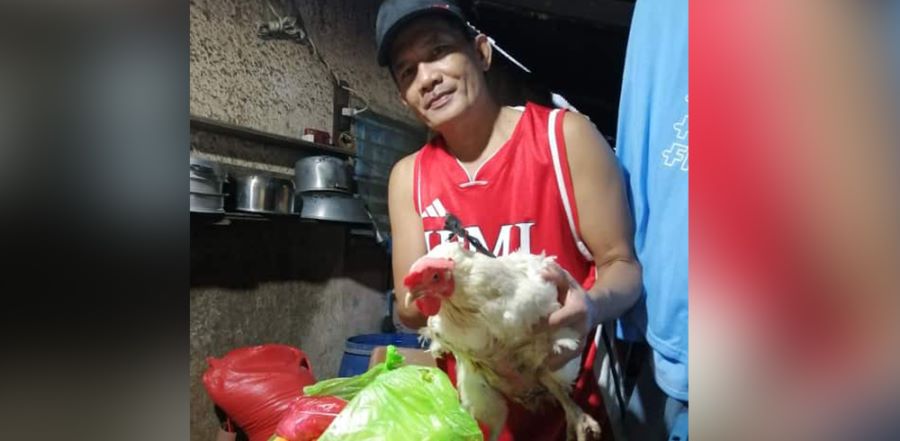 Don't miss any stories. Follow AG News!
Ty and Cina Silva are AG missionaries in Asia Pacific, currently serving as pastors at
Agape International Christian Assembly
in Taipei, Taiwan. However, prior to that, they had served as missionaries to the Philippines for more than 35 years.
The Silvas had learned that the Philippines had gone into lockdown on March 14 due to the COVID-19 pandemic, but it was believed the restrictions were to be lifted on April 15. Instead, the lockdown was extended for 11 more weeks.
"One of our staff pastors from the Philippines began to receive reports of the great hardship this was creating for pastors in a particular area of southern Mindanao," Cina reports. "So, Agape ICA sent money from our missions crisis fund to help provide food for 30 pastors and their families."
Pastors in the region overseeing the effort in the Philippines were able to purchase and deliver dried fish, fresh vegetables, 55 pounds of rice, and a 30-count tray of eggs to each family. A local pastor with a farm learned what was being done and he added another 330 pounds of cassava (a durable root crop) to the gifting. The food was an incredible blessing to the pastors, as many were in a desperate situation.
In addition to the other items, each pastor was also given a frying hen (known as a "stewing hen" in the United States). In the Philippines, a frying hen is an older hen that has aged to the point that it no longer lays eggs. These hens are also 70% cheaper to purchase than a laying hen as their only use is for making stews, soups, and broth out of them.
But then the old hens sent to the pastors either started to relive their youth . . .
or
God multiplied a blessing.
"The day after the relief goods were distributed, one of the pastors with internet access sent a picture of their frying hen laying an egg," Silva says. "Then another pastor, then another and another reported the same thing. And the next day there were more reports of frying hens laying eggs!"
One pastor reported that she had previously purchased three laying hens, but they never produced eggs. However, this "frying hen" was now producing eggs on a regular basis.
"The same God who provided oil for the widow of the prophet and her young sons in
2 Kings 4
," Silva says, "is the same God who is providing eggs to these pastors in the southern Philippines!"