Persevering into Victory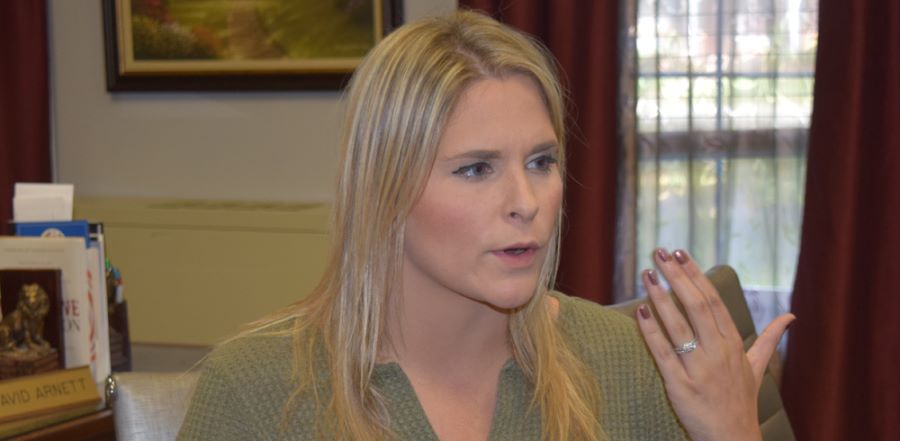 Don't miss any stories. Follow AG News!
HAVERHILL, Massachusetts — When Northpoint Bible College President J. David Arnett first saw new student Quianna L. Zaetz on campus, he figured she had it all together. From her appearance, Arnett thought she would have had a traditional moral background.

In reality, when the Lawrence, Massachusetts, native arrived at the Assemblies of God school in Haverhill she had been sober from heroin and methamphetamine addiction for only 2½ years. She had endured a childhood and youth that included staying in five abusive foster homes, entering seven drug rehabilitation programs, engaging in promiscuous behavior in an effort to find acceptance, and suffering through eating disorders after weighing 230 pounds.

Massachusetts Department of Children & Families removed Zaetz, now a senior majoring in pastoral ministry at Northpoint Bible College, from her birth home at the age of 2½.

A couple of years later, a middle-aged great aunt and uncle, Frank and Dotti Incropera — already retired and living on a pension — gained permanent custody of her. She stayed with them until adulthood, and by all appearances had it all together growing up.

Zaetz didn't smoke cigarettes, drink alcohol, or take illicit drugs during high school. At 17, she sang the national anthem at a Boston Red Sox-New York Yankees playoff game in Fenway Park. She appeared in a dozen off-Broadway theater productions, including Annie, Fame, Rent, Gypsy, and Phantom of the Opera. She enrolled in Northeastern University in Boston and began studying psychology and behavioral neuroscience, with plans for a medical career in head trauma analysis.

But appearances can be deceiving. Zaetz hadn't dealt with her childhood trauma issues.

"In the spotlight, I falsely filled the hole in my life through attention and affirmation," Zaetz says. "It worked for a while, but I was pretending to be someone I was not."

At college and out of the loving home of her aunt and uncle, Zaetz no longer had structure or accountability. She started experimenting with drugs her junior year in college. By the fall semester of her senior year, heroin became her drug of choice. The following spring, just short of graduation, she entered her first rehabilitation program.

Her life grew more desperate after getting hooked on meth. Whereas she stole and robbed to obtain money to prevent withdrawal sickness with heroin, the addiction to the powerful stimulant methamphetamine made her perpetually paranoid. Zaetz went missing for nine weeks, and her great aunt and uncle hired detectives to try to locate her. She wound up homeless, living in a tent.

"I was scared to be found," Zaetz recalls. "I was strung out and fearful of what people would say about me living in a shameful and degraded state. I knew my life was a mess."

But Zaetz says she heard the audible voice of God saying He had plans for her life and that didn't include dying under a bridge as a heroin and meth addict.

CHANGING DIRECTIONS
Zaetz read a Teen Challenge book called Changed Lives that contained the testimony of Jacqueline A. Strothoff. Much of the story about a dramatic turnaround from addiction resonated with Zaetz.

By this time, Zaetz already had tried a variety of traditional and alternative short-term addiction recovery programs, only to return to her old ways once completed. The long-term structure and stability of the residential faith-based Teen Challenge program — as well as the mercy, grace, and patience of staffers — provided lasting results.

In 2015, at the age of 24, Zaetz started the program. Strothoff, founder of the Teen Challenge women's home in Providence, Rhode Island, 25 years ago, remembers her well. By the third day, Zaetz wanted to leave, which isn't unusual for new enrollees unaccustomed to rules and a disciplined lifestyle. Strothoff repeatedly negotiated with Zaetz to stay a few more days.

"After a month, the Lord had touched her heart," Strothoff remembers. "She saw the possibility of her life changing."

Strothoff went through years of heroin addiction, suicide attempts, criminal activity, multiple arrests, and prostitution before sobering up. The low point came when she injected her 19-year-old younger brother Roger with cocaine and he convulsed, dying in her arms. She then went into a mental institution. Strothoff graduated from a faith-based recovery program in 1975 at the age of 27.

Her husband Bob, a former addict, started the Teen Challenge Providence men's home and later directed the Greater Boston program. Bob died unexpectedly 19 years ago of a heart attack at 48.

Jacqueline worked for Teen Challenge in Providence for two decades before starting In His Presence Ministries. She is an ordained AG evangelist.

Eventually, Zaetz stayed 17 months at the Providence Teen Challenge program. She worked an additional 10 months there after graduating. She says Teen Challenge also helped her unlearn all the lies with which the enemy indoctrinated her.

"Teen Challenge introduced me to Jesus and gave me back my life," Zaetz says. "Until I met Jesus, I didn't have hope."

Even though she had left Northeastern a semester shy of graduation, Zaetz says she realized she had to begin college anew to prepare for full-time ministry. Only 20 hours of credits transferred to Northpoint, which she learned about while in Teen Challenge, which is a department of U.S. Missions.

"When I realized what God had really saved me from, I knew I had to go back to school," says Zaetz, who expects to serve broken and hurting women after graduating. "Ministry is my purpose."

TRIALS AND TESTINGS
Her life hasn't been smooth sailing since converting to Christianity, especially since her July 2018 wedding to husband, Justin — a roofer and a graduate of New Hampshire Teen Challenge.
The Zaetzes had to evacuate their Lawrence home a year ago when natural gas lines in their neighborhood exploded. They moved into a budget motel for nine weeks after a boiler in their basement blew up, requiring their hot water heater and stove to be replaced. (They had to evacuate this September as well, but only for a day.)

In rapid-fire succession, Vicki, her 56-year-old biological mother — who became a Christian after years of struggling with drug addiction — died of brain cancer, just after her stepfather also died. Justin's 29-year-old brother, Michael, died after being hospitalized in a diabetic coma.

In August, Zaetz suffered a miscarriage.

Through it all, Zaetz, who says she is an introvert, appears to be extremely self-assured. She doesn't lack confidence leading worship or preaching.

"We have the victories over depression, anxiety, and illness, but that doesn't mean tragedies won't happen," Zaetz says. "Suffering produces perseverance. At the end of the day I have hope because I know who Jesus is."

When heavily involved in drugs, bumps covered Zaetz's face. But physically there is no evidence of her body being ravaged by drugs. Zaetz believes God supernaturally healed her.

"The first prayer I ever said in Teen Challenge was, God, heal these track marks," Zaetz says. "I didn't want anyone who looked at me to think I had been a junkie."

Zaetz attends Crossroads Community Church in Fitchburg. Pastor Bryan A. Tomes is a Northpoint Bible College as well as Teen Challenge graduate.

Strothoff is convinced that Zaetz has a bright future.

"Quianna is an incredibly gifted young woman in many areas," Strothoff says. "God has given her intelligence, charisma, compassion, and so many other qualities. She is a great communicator in singing or preaching the gospel. Quianna knows that she has a responsibility to use those gifts for God's kingdom."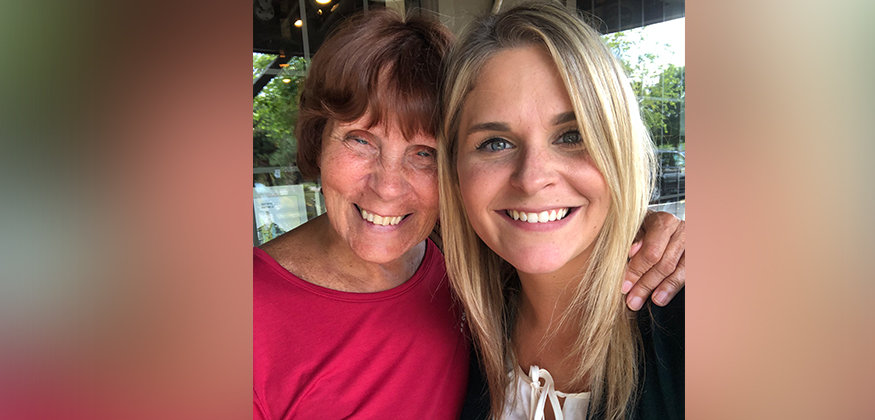 Photo: Jacqueline Strothoff (left) has been a mentor for Quianna Zaetz.