Quest to Conquer a Disease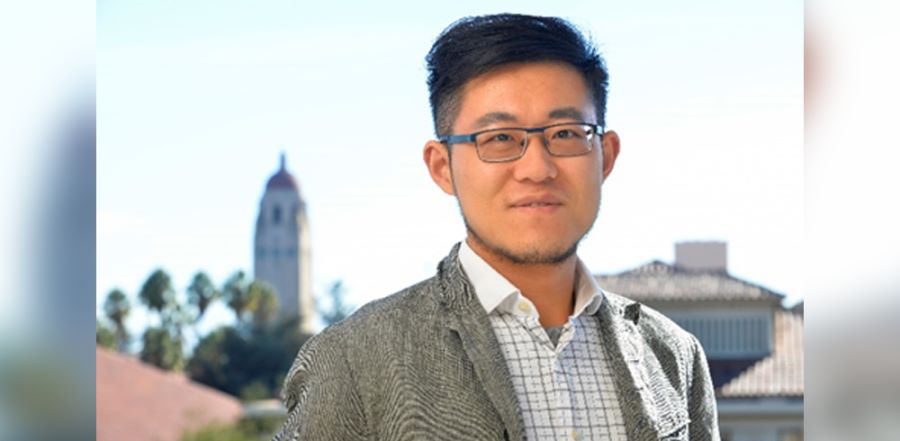 Don't miss any stories. Follow AG News!
Dan J. Gibson, a U.S. missionary and Chi Alpha director at University of Denver, says that international student ministry is vital on American campuses because students who travel to study in the U.S. are some of the best and brightest of their respective countries.
"They're future leaders, whether they're going to be in business, education, politics, or some other arena," says Gibson, 36. "These are people who are going to be in areas of influence either here in the United States or when they go back to their home country."
One of the people with whom Gibson had the privilege of sharing the gospel is Guosong "Frank" Hong.
Hong, 36, came to the United States from Beijing in 2009 to complete his doctorate in chemistry at Stanford University. There he connected with Gibson, then a campus ministry intern at the California institution.
Gibson met Hong as he ate lunch with another intern in the student union. Hong asked to join them, and afterward Gibson and Hong began meeting for tea or coffee every week. Gibson learned that Hong, the night before he introduced himself, had a dream in which a man encouraged Hong to meet people on campus. Hong later came to recognize the man in the dream as Jesus. A friendship developed between Hong and Gibson.
"Frank was very curious about God and had a lot of questions about the Bible," Gibson remembers. "We had really good conversations." Eventually Gibson asked Hong if he wanted to be a part of God's family, and Hong accepted Christ as his Savior. Gibson baptized him.
Hong says that before he left China, he had a teacher who helped students read the Bible, which gave him some knowledge of the Scriptures.
After he finished his Ph.D. at Stanford and post-doctorate work at Harvard University, Hong three years ago returned to Stanford as an assistant professor. Today, Hong works at Stanford University's Department of Materials Science and Engineering and the Wu Tsai Neurosciences Institute. He is seeking to develop new tools to better understand the brain and is conducting research into finding a cure for Alzheimer's disease by using light and ultrasound technologies.
By inserting a flexible microchip into the brains of mice, Hong monitors the activity of neurons and records which ones are most affected by the disease. By manipulating these neurons with light and ultrasound, the debilitating effects of the disease may be lessened.
Hong also conducts research to reverse the effects of spinal muscular atrophy, a disease affecting the central and peripheral nervous system. The researcher edits defective genes with ultrasound and light that can penetrate into the body with minimal invasiveness.
Because of the impact of emerging neurotechnology, Hong also teaches the ethical implications of these technologies in a course funded by the Ethics, Society, and Technology Hub at Stanford.
By interrogating the activity of neurons, it is possible to read the mind or modulate activity. Hong, who is encouraged to see a growing community of Christian professors at Stanford, says this carries with it the danger of scientists playing God.
"The goal is to heal disease, but we must be very wary of overstepping safe boundaries," Hong says. "Our God-given ability to be ourselves could be encroached upon."
Chi Alpha, both nationally and at local campuses increasingly is seeing the importance of reaching out to international students.