Replacing Homelessness with Hope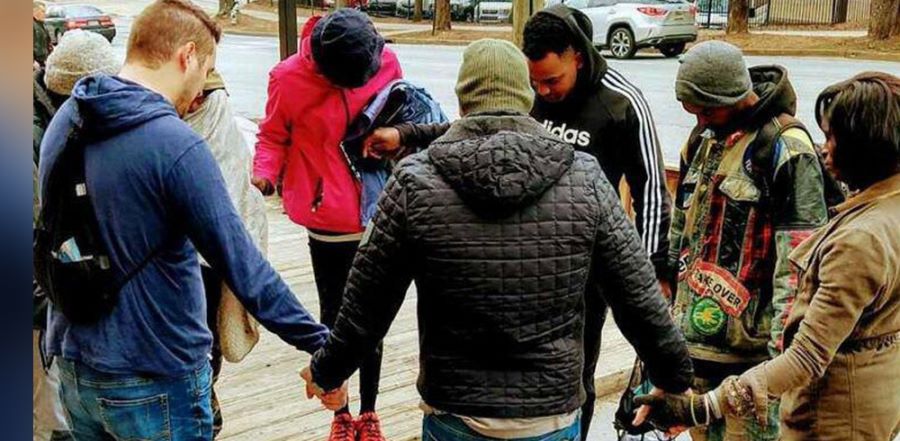 Don't miss any stories. Follow AG News!
A heroin overdose helped Austin B. Chumbley realize he needed to change.
The 23-year-old man had been homeless in Atlanta for months. He abused drugs every day. Friends wouldn't let him stay the night with them anymore.
"I was a guy who was literally on my way to the coffin," he says. "I had hit rock bottom."
A week after his overdose, Chumbley followed a friend's recommendation and walked into the Atlanta Dream Center to meet with Andrew Lallerstedt, director of its iAM homeless ministry. Founded in 2003 by Paul V. Palmer, a U.S. missionary with Missionary Church Planters & Developers, the Dream Center has been reaching homeless men, women, and children, at-risk children, and victims of sex trafficking for 17 years.
Lallerstedt offered Chumbley a choice between entering one of two long-term residency programs. Chumbley also had a third less pleasant option: going back to living on the streets, seeking the next high.
"It took Andrew getting real with me," Chumbley says. "He basically put it to me like this: If you do not do something today to change your future, you're not going to have a future."
So Chumbley sold his most valuable possession — his Honda Accord — and spent the next 11 months living at The Blake House, a Georgia-based Christian program for men seeking to recover from addiction. The Dream Center not only connected him with the program, but helped pay his tuition.
Over the past five years, the Atlanta Dream Center has placed 927 homeless men and women like Chumbley into housing or long-term programs to help them find healing from the addictions and other issues that contribute to their homelessness. Staff expect that number will surpass 1,000 this year.
The Dream Center began facilitating program placements after Lallerstedt joined the staff in 2014. For Lallerstedt, who is 36, the mission is personal. He was in a similar position himself a decade ago.
Lallerstedt, an Atlanta native, grew up a rebellious pastor's kid. He dropped out of school in 10th grade and fell into drug addiction. For 7 years, he drifted in and out of homelessness, running away from family and staying with friends wherever he could find a bed.
After ending up in jail, Lallerstedt entered a 10-month residential regeneration program called No Longer Bound. Lallerstedt says the program forced him to deal with the issues beyond drugs that he needed to confront.
"Drugs really weren't the problem," he says. "It's just what you medicate the problem with. I started seeing how many issues I had with Mom, Dad, myself, and others."
Lallerstedt completed the program and joined the staff at Atlanta Dream Center three years later. That's when he started looking at ways to get people into programs like the one that had helped him. The Dream Center placed 99 people in programs that first year.
Since then, the Dream Center has placed willing homeless men, women, and children into existing programs as funding allows. For those entering treatment, the graduation rate is around 12 percent. But Lallerstedt says the success stories like Chumbley's make it worth it.
"Since we actually have a solution, it makes the volunteers and staff more excited to go out and talk with people," Lallerstedt says. "It's like we're trying to find the one."
Connecting people to long-term programs and housing is just a segment of the Dream Center's homeless ministry, which touches thousands of homeless people per year. Once a week, Dream Center staff bring shower and clothes closet trucks into the streets, giving people a chance to clean up and find new clothes. The Dream Center also works with the police department to do strategic outreaches throughout the area.
"Our definition of success is not the placement number," Lallerstedt says. "It's just to love someone."
Chumbley, now 27, graduated from his program four years ago. He now lives in Sandy Springs, Georgia, and works as a gas pipe fitter and is passionate about physical fitness. He married his wife, Reilly, in October.
Chumbley says he keeps in touch with Lallerstedt. Having someone there in his darkest moment who has been through the same situation has been a huge help.
"If you're serious, they will bend over backward and give you every ounce of help they possibly can," Chumbley says. "From where I was four years ago, it's night and day."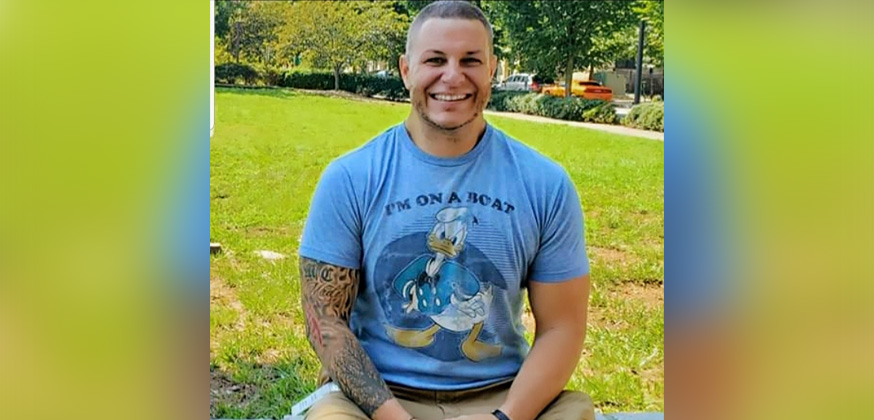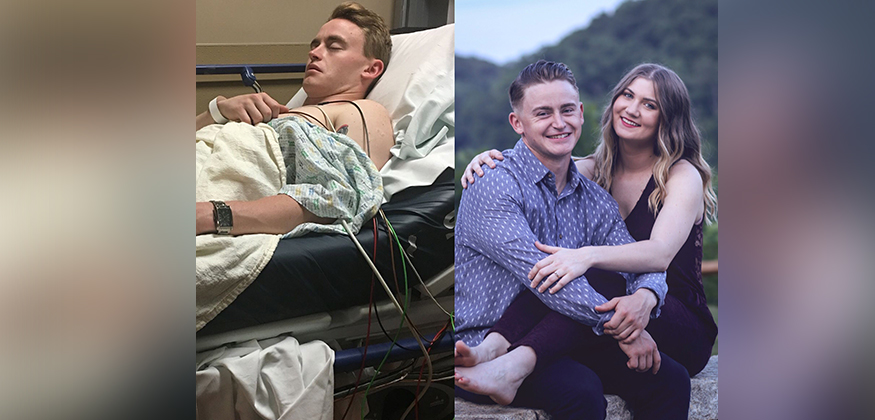 Slide 1: Andrew Lallerstadt is helping others recover as he recovered.Slide
Slide 2: Austin Chumbley is in a much better place than his drug addiction days.