Returning to the Inner City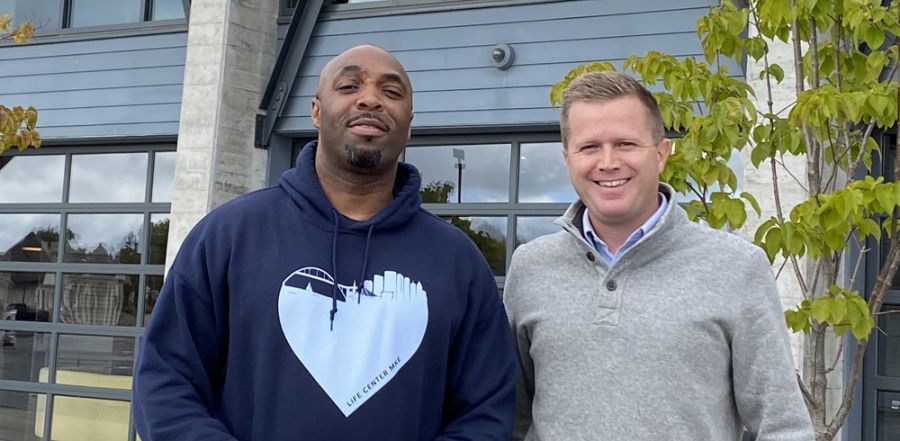 Don't miss any stories. Follow AG News!
Robert Dean Bell faced economic hardships growing up in inner-city Milwaukee in a household filled with alcohol and violence.

"There were times we had no food in the house," says Bell, the oldest of six siblings. "But God always made a way."

Bell, who never met his biological father, excelled at school, earning straight As, being named to the honor roll, and leading the basketball team in scoring. But in middle school, the strife at home prompted Bell to move in with his grandmother Virginia Bell.

Virginia took Robert to church services and, he says, sowed the seed of Christ into the family. Nonetheless, in order to try to find acceptance in his new surroundings, Bell — at 12 years old — joined a neighborhood gang called the Lynch Mob. He snatched a purse from a young woman, but others in the gang who had been caught for similar crimes snitched on him. At 14, Bell went to a reform school for boys.

Bell didn't exactly get rehabilitated before returning home at 15. By his release, he had grown taller, more muscular — and angrier. He got the rest of his family involved in gang life.

"I was a very violent man and I got drunk all the time," Bell remembers. Life became a series of robberies, arrests, and returns to life behind bars. Off and on, Robert spent a combined 10 years incarcerated. His 24-year-old brother James died outside a nightclub after being shot multiple times in 2006.

In 2012, in another bout of drinking beer, Bell flipped through TV channels and stopped to listen to a televangelist talking about how God saw his circumstances and wanted to restore what Satan had stolen. Bell lifted his hands into the air.

"I said, 'Father, I don't see a way out; I need your help,'" Bell recalls. Upon the advice of a friend, he enrolled in the Western Michigan Adult & Teen Challenge program in Muskegon.

However, after graduating with honors, Bell's marriage fell apart. He returned to drinking alcohol. Bell went to the Great Lakes Adult & Teen Challenge in his native Milwaukee in 2012. There he connected with the staff of Life Church Germantown, which had recently been revived by Assemblies of God pastor Aaron A. Cole.

After finishing his second recovery, Bell in 2015 took classes from the AG Wisconsin/Northern Michigan Ministries Network School of Ministry. He also went back to Great Lakes Teen Challenge as education director and started attending Parklawn Assembly of God, pastored by Walter F. Harvey. Harvey, who is president of the AG's National Black Fellowship, became a mentor. Bell and Latrice, a friend from his youth, married in 2015. There are seven children in the blended family.
In 2018, Cole, on a recommendation from Harvey, tapped Bell to lead a new Life Church campus in Milwaukee, near the neighborhood when Bell grew up. The location is close to Sherman Park, site of racial unrest after a police shooting of an unarmed African American man in 2016.

"I see a tremendous compassion within Robert," says Harvey, 60. "He walks, breathes, and lives the heart of Jesus Christ. He also is a man of passion who has the heart of an evangelist."

The Life Church Milwaukee campus is located just 2½ miles from Parklawn Assembly.

"We need many churches here that are life-giving and solution-oriented," Harvey says.

Bell inherited a district-supervised church of 20, which increased to 200 by the time COVID-19 hit earlier this year. It is now a primarily an African American congregation. Bell's mother and stepfather, Patricia and Carl Burks, have accepted Jesus and are among the attendees.

Ryan D. Coggins, Life Church executive pastor, says the church has spent $1 million renovating the building and once the pandemic is over expects to add a second service. Coggins isn't surprised at the growth.

"Robert is magnetic and has a genuine warmth about him," says Coggins, 36. "He's a compassionate person and always positive, so people want to be around him."

Bell is grateful for the Lord's mercy.

"I understand God has been watching over me my whole life," says Bell, 43. "If Jesus had not saved me, I would be dead or sitting in prison." He cites 1 Timothy 1:12-14 among his favorite Bible passages, in which the apostle Paul expresses gratitude to the Lord for allowing him to preach, despite his previous persecution of Christians.

"Paul was a violent man, but God poured His grace out on him," Bell says. "I faced up to 85 years in prison, but God had mercy on me."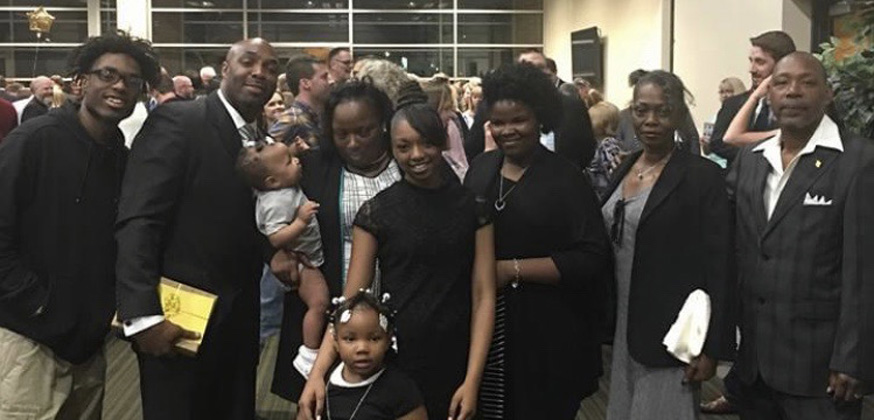 Lead photo: Robert Bell (left) and Ryan Coggins are ministering in Milwaukee.
Bottom photo: Robert Bell's congregation includes his children, wife, and parents.