Striving to Sustain Pastors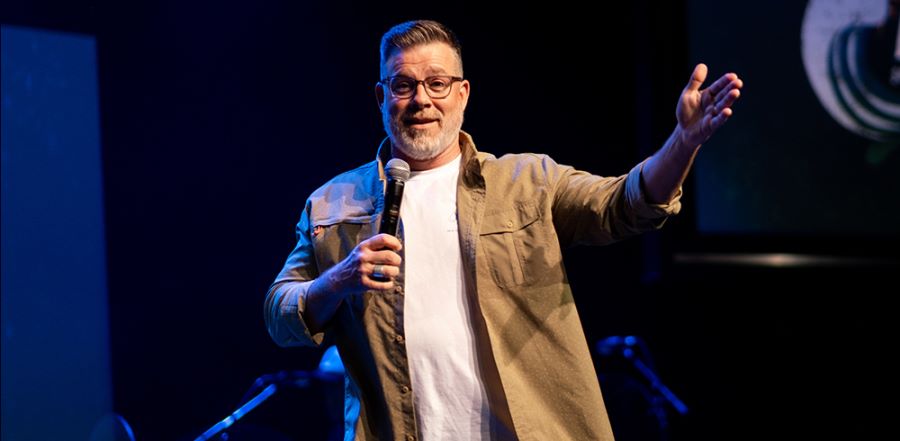 Don't miss any stories. Follow AG News!
LAKELAND, Florida —
Southeastern University
is making a renewed effort to attract would-be pastors and missionaries — and to ensure that existing pastors remain in the profession.
In its 87-year history, Southeastern — which started out as a Bible institute — has graduated 7,166 ministry students. Currently a record-number 2,295 students are training for full-time ministry, more than any other career track at the school. The
Chronicle of Higher Education
reports that Southeastern is the third largest provider of ministry and theology degrees in the nation.
The Kern Family Foundation awarded a
$2.1 million grant
to Southeastern in 2020 to develop a Pastoral Accelerator Program in the
Barnett College of Ministry & Theology
. Under the plan, a student will be able to earn both a bachelor's degree in ministerial leadership and a master's degree in divinity
in five years
, rather than the customary seven years.
The
Kern Family Foundation
awarded similar grants to 50 schools overall, but Southeastern received the highest amount. The school also has the largest number of students, by far, enrolled in the accelerator program. At present, there are 528 students participating in the program, which launched in the fall of 2021.
J. Chris Owen
has filled various roles at his alma mater since 2009. For the past five years, he has been executive vice president. Since June, he also has been
dean
of Southeastern University's Barnett College of Ministry & Theology.
"We want to give ministry students a quality education that is tailor-made to the ethos and culture of the local church," says the muscular 51-year-old Owen, whose office walls are adorned with mounted deer heads.
But Owen says Southeastern isn't just concerned about training future ministers. He notes that a 2022 Barna Research
study
cited 42% of existing pastors had contemplated quitting the ministry in the past year. Respondents noted that stress, loneliness, and isolation — all compounded by dips in attendance as a result of the COVID-19 pandemic — as the top factors in considering leaving.
"We can't just stand on the sidelines," says Owen, a fourth-generation ordained AG minister who worked in church executive posts in the Carolinas for 17 years. "We want pastors not only to start strong but to finish strong — emotionally, fiscally, relationally, and spiritually."
Consequently, the school is about to launch the Center for Sustainable Ministry. Through the center, a collaborative research team comprised of key faculty, staff, and students has been established to identify specific reasons for burnout and/or disqualification of full-time Christian leaders. The school will be collecting data from around 4,000 men and women involved in ministry in an effort to identify ways the university can proactively support ministers in the future in areas such as finances and marriage. The school's curriculum next fall will be shaped in part by the results.
"We need to listen to what is happening to pastors who are quitting or failing, those who throw up their hands and say they can't do it anymore," Owen says. "What can we provide so that pastors stay strong and finish strong?"
One answer is to develop educational programs to bridge skill and knowledge gaps. Another goal is to connect pastors with others in ministry who will provide them with structured times of rest and rejuvenation.
Although Owen spent 17 years on church staffs, when he enrolled at Southeastern as an undergraduate he didn't intend to become a pastor. Having already experienced two nasty church splits during his youth, he didn't even know if he liked the people of God much.
But professor Bill Hackett helped him heal and set him on a ministry career path. Owen ended up marrying Hackett's daughter Molly 28 years ago. The university scene looks a lot different now.
"Education is changing," says Owen, who also earned a master's degree from Southeastern as well as a doctor of ministry from George Fox University. "Just sitting in a classroom is antiquated."
Many of those studying for ministry at Southeastern are doing so through one of 203 extension sites connected with the school, most of them churches. In addition to book knowledge, extension site students receive hands-on training from church staff — as well as course credit — as part of their education. There are 1,323 Southeastern students attending extension sites.
"They're not just setting up and tearing down chairs," Owen says. "They are actively participating in ministry so they are better prepared for ministry. There is no better preparation for ministry than training in a local church. It's an incubator."
He expects many of the congregations will end up hiring the students after they graduate.
Starting next year, all students who live on the Lakeland campus will have the opportunity to complete practicums at local churches, faith-based nonprofits, or various other ministry contexts.
All Southeastern students, regardless of major, must take four Bible and theology courses: Old Testament, New Testament, integration of faith, and Christian thought and practice. On-campus students must accumulate 30 chapel credits per semester, which can be accomplished not only by in-person attendance but also via house group or online involvement.
The Barnett College of Ministry & Theology is named after longtime AG pastor
Tommy J. Barnett
, the 85-year-old chancellor of Southeastern University. Barnett remains co-pastor of
Dream City Church
in Phoenix and he co-founded the
Los Angeles Dream Center
.
The
Bob and Hazel Hoskins School of Mission
,
launched in 2021
, is a part of the Barnett College of Ministry & Theology. The school, designed to equip cross-cultural ministry leaders for organizational and entrepreneurial leadership, is in partnership with
OneHope
, an international ministry to children and youth founded in 1987 by Bob D. Hoskins, who is now 86. Bob and Hazel served as AG
world missionaries
.
Southeastern offers multiple doctor of ministry tracks. In the current school year, through the Hoskins School of Mission, Southeastern launched a
doctor of missiology program
that features a cohort-style relational model in which students eat together nightly and talk about what they learned in lectures. The next cohort site is Dubai, the largest city of the United Arab Emirates.
"They're bringing affordable and accessible education to developing nations," Owen says of the Hoskins School of Mission. "They are driving down the cost of delivery and working with indigenous pastors."