The Opioid Rage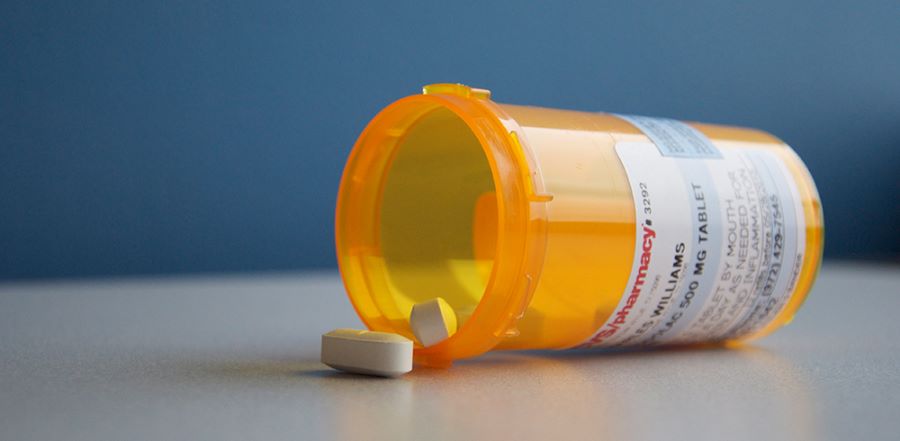 Don't miss any stories. Follow AG News!
Kristopher J. McFadden Sr., tackled on the initial drive of his first game as the starting quarterback for East Stroudsburg University , suffered a third-degree separation of his collarbone.
The injury ended his collegiate football career, but more importantly started his drug addiction.
A doctor prescribed an opioid painkiller to assist McFadden's physical recovery. The acromioclavicular joint injury also proved to be traumatic emotionally. Because he had worshipped athletics at the Pennsyvania school, McFadden sank into depression.
The 30-day supply of painkillers Vicodin and Percocet provided a temporary escape from hopelessness. But by the time the prescriptions expired, McFadden's brain chemistry had been altered, leading to his craving more. Unable to afford the pharmaceuticals on the black market, McFadden turned to the less expensive, but more potent, heroin.
"In a twisted way, heroin became the logical next step for me to maintain my well-being," McFadden says. It also prompted a three-year journey fraught with legal troubles and jail confinement.
McFadden's messed-up life at the turn of the century is being repeated by others with more frequency across the U.S. now, and not just among young athletes.
"The epidemic is increasing and it's expanded into different demographics," says the 35-year-old McFadden, who last year became president and CEO of the Teen Challenge Training Center in Rehrersburg, Pennsylvania. "Addiction does not discriminate."
RISING USE AND ABUSE
Undoubtedly opioids are useful in treating cancer and other end-of-life conditions. But unrestricted marketing campaigns followed by physicians overprescribing the drugs to alleviate even moderate back pain, arthritis, migraines, dental surgery aftereffects, and broken bones has ignited many cases of dangerous enslavement to the contents of the bottle. Belatedly, doctors ironically discovered that opioids are ineffective for many forms of chronic pain.
A recent government crackdown has led many dependent users to seek out narcotic analgesics on the street, over the Internet, or, most likely, from a friend or relative's medicine cabinet. The National Institute of Health estimates there are 5.1 million painkiller abusers.
Prescription painkillers have replaced marijuana as the gateway to harder drugs, McFadden contends.
"Prescription pain meds led me to heroin," McFadden says.
Of course many trusting individuals seeking pain relief initially don't understand that a prescribed government-approved medication can be as addictive as stuff on the black market. While some persons show no proclivity to getting hooked, for others addiction is a swift trip. And it can be a deadly one.
"A little legal pill looks a lot more legitimate than a bag of illegal heroin," McFadden says. Yet because a dose of heroin typically is three or four times less expensive than a painkilling pill, many end up looking in unsavory places.
"By the time my prescription ran out, I was already physically addicted to those pills," McFadden says. "I felt as though I couldn't function without them. The next logical step for an illogical mind is to find them any way possible."
"It's common for drug abusers to hear a voice inside saying, If you don't take this you're going to die," says Joseph S. Batluck Sr., president of U.S. Missions Teen Challenge International, U.S.A. in Ozark, Missouri. "They want to survive."
For most folks, once the medical treatment runs out it's impossible to afford the high nonprescription per-pill cost of opioids. In the past generation, a host of the most powerful narcotics ever created came into existence, including OxyContin and Vicodin. Eighty percent of heroin addicts say they started out on prescription painkillers, according to the National Institute on Drug Abuse.
"Heroin is a popular substitute because it's so cheap in comparison," Batluck says.
However, the results can be lethal if users mix opioids with other drugs.
"In an effort to chase another high, addicts will take multiple drugs, but they don't know what the results will be," Batluck says.
In 1990, just over 6,000 people died from drug overdoses in the U.S. By 2014, opioids, half from prescriptions, killed a record 28,000 people in this country, according to the Centers for Disease Control and Prevention. Drug overdoses have become the single largest cause of accidental death in the U.S., affecting inner-city teen dropouts, soldiers returning from overseas duty, suburban soccer moms, middle-aged businessmen, and rural elderly farmers.
The overdose epidemic is partly a result of people combining heroin with fentanyl, a synthetic opioid used to treat cancer pain. But fentanyl and similar synthetic counterfeit drugs can be as much as 50 times more powerful as heroin. The pills, derived from cheaply produced chemicals primarily in nations with unregulated oversight, have saturated the U.S. through illicit drug dealers.
In 2014, the Food and Drug Administration began clamping down on the availability of popular opioids such as OxyContin and Vicodin, restricting their use to the most acute cancer patients and for palliative care. In March 2016, the CDC issued guidelines urging doctors to use therapies besides opioids as their preferred option. At the same time, the FDA implemented stricter warning labels on immediate-release opioids to reflect the "serious risks of misuse, abuse, addiction, overdose, and death."
SUCCESS STORY
Looking for a long-term solution to his long-term addiction, McFadden landed at a Western Pennsylvania Teen Challenge center near Pittsburgh. There, he came to grips with his sinfulness and became a Christian in 2007. As part of his efforts to make amends, he apologized to his ex-girlfriend for treating her so poorly during high school. The mistreatment included pressuring Toni Davis to get an abortion.
In their first face-to-face meeting in nine years, McFadden learned that Davis likewise had become a Christian. In fact, Davis had become an abstinence educator for a pregnancy care center, talking to students about the mistakes she made as a teen.
Six months after their reunion, McFadden and Davis wed in 2009. They now have four children, Isaac, Ayriana, Isabella, and Kris Jr. While working his way up the ladder at the Teen Challenge Training Center in Rehrersburg, McFadden obtained bachelor's and master's degrees.
Today, with nine years of sobriety and an intact marriage, McFadden has been spared the long-term trauma many other once-addicted Americans have experienced. In 2015, he succeeded his mentor Joe Batluck Sr. as president and CEO of the training center, becoming the first graduate of the facility to achieve the positions.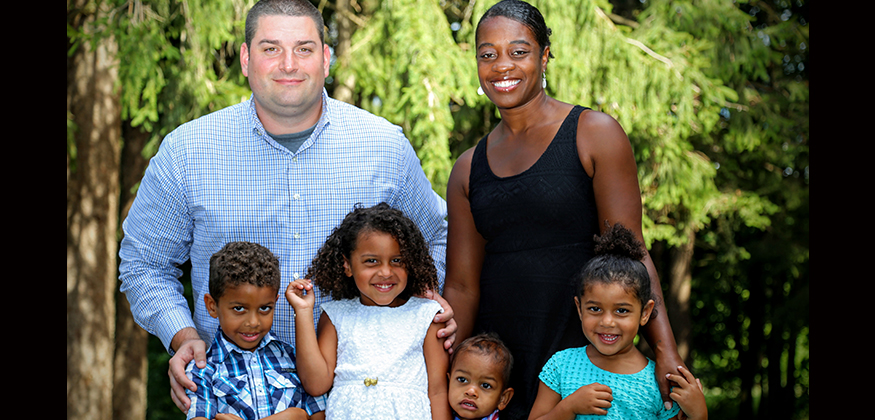 Above: Kris and Toni McFadden now have four children
"Meds" image used in accordance with CC BY 2.0 license. Photo credit: Charles Williams, Flickr