The Proliferation of Child Porn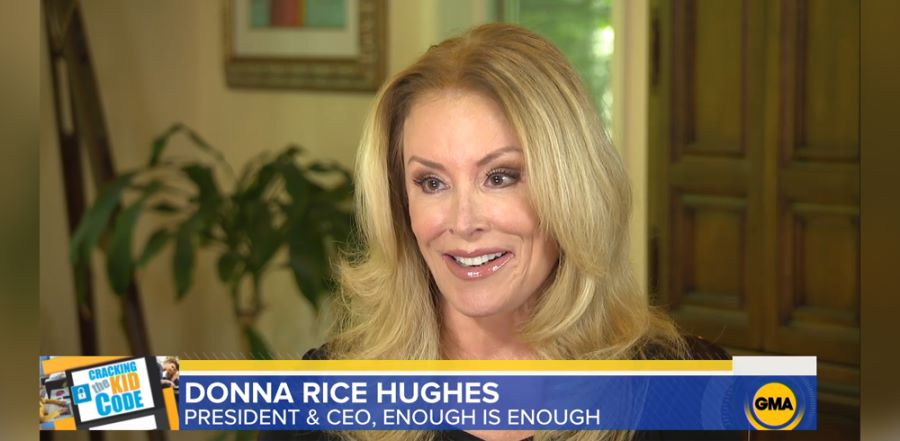 Don't miss any stories. Follow AG News!
Third of three parts
.
While the number of pornographic images has proliferated in recent years, the amount of videos and photos depicting children engaged in sex acts has escalated especially. The reasons are manifold.
For one, encrypted technologies on the dark web — the underground internet inaccessible to regular searchers — has made it easier for anonymous pornographers to share images with impunity. They connect to virtual private networks, which hide their locations. Minors and trafficked children are videoed at a younger and younger age, and in more horrific poses, creating a greater demand from customers.
In addition, numerous tech companies allow such criminal content to flourish on their platforms, underreporting images of discovered child abuse to authorities or failing to disclose them at all. More tech companies could use tools already available to identify children via photo DNA, asserts
Donna Rice Hughes
, president of
Enough Is Enough
, a Great Falls, Virginia-based nonprofit which has the goal of making the internet safer for children and families.
Child pornography, now more commonly called child sex abuse material (CSAM), is illegal and prosecutable, Hughes points out. Also considered unlawful is obscenity — any graphic sex act, a category that includes rape, bestiality, incest, group sex, and "barely legal" porn — where 18-year-old girls are made to look much younger to whet the appetite of consumers of such content.
"Peer reviewed research and medical science confirms that today's internet pornography is a major fueling factor in the sexual exploitation and rape of children, sexual violence against women, sexual addiction, compromised development of youth, sexual predation, and sex trafficking," Hughes declares.
However, law enforcement often doesn't have the tools or staffing to crack down on criminal fare, which has flooded the internet. Hughes, 62, says the government is focusing on prosecuting the vilest offenders, those producing toddler and even infant sex abuse images.
"The internet has afforded sexual predators and pedophiles unique opportunities to congregate online together in virtual validation, encouraging each other to act out and abuse more children," proclaims Hughes, who has been Enough Is Enough president since 2002. She notes they collect pictures and videos that are bartered for new material from others, therefore increasing demand of coerced participants.
In order to participate, many online clubs require users to provide new content, which results in more unwitting children being abused. On the web, people can pay to watch as children are molested and raped in real time. The U.S. is number two in the world for hosting such content, behind only the Netherlands, Hughes observes.
"This type of material fuels the appetite of predators," Hughes says. Because of demand, more women and children are being trafficked or abused by those they know, Hughes maintains.
"Obscenity and child porn whet the appetite of the consumer to act out on a real person," Hughes warns. "Anybody can get addicted to this stuff and start living out their fantasies."
F.R.E.E. International
, a faith-based organization that fights human trafficking, is among groups educating the public about sex trafficking. In fact, because of a training the nonprofit conducted, police in a sting operation recently recovered a 5-year-old girl who had been sold for CSAM purposes, according to
Jody E. Dyess
, 50, student outreach and awareness director for F.R.E.E. International.
"Child pornography is easier to produce with today's phones, apps, and social media," says Dyess, who lives in Brandon, Mississippi.
Rescue organizations such as F.R.E.E. International, which is headquartered in Las Vegas — an epicenter for young trafficked women — are hopeful of reducing the demand for trafficking. Yet Dyess is cognizant of the spiritual reality in the U.S. today.
"A lot of it has to do with the depravity of our times," Dyess says. "The enemy is going after younger and younger children."
While Dyess says God is capable of miraculously eradicating such an obsession, he also is aware of the last days devolving into lawlessness. He tries to keep perspective.
"It's always about helping one more victim so we don't get overwhelmed by the problem," Dyess says.