Training Wild Horses -- and Inmates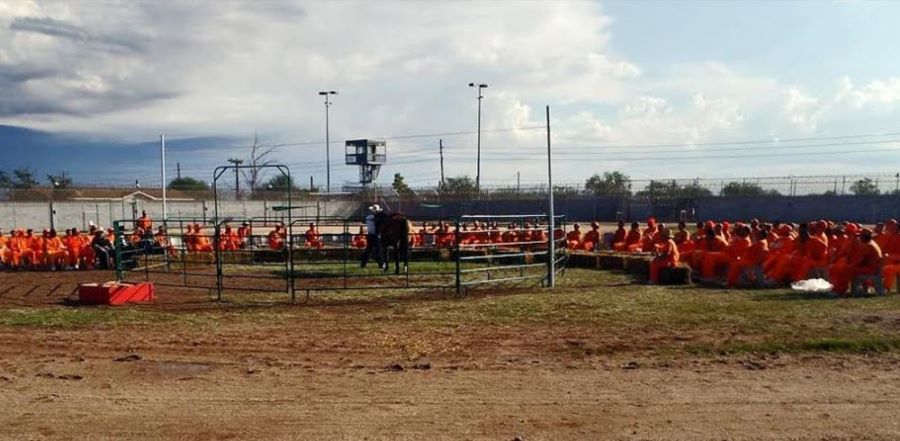 Don't miss any stories. Follow AG News!
Chris DeWell had a spiritual awakening while training wild horses at an Arizona state prison. The Phoenix native came to appreciate how his past mirrored the horses rounded up by the federal Bureau of Land Management (BLM).
"I saw that the wild mustang was my life -- the herd mentality and the sinful nature," says DeWell, whose five trips to prison originated with crimes aimed at feeding his drug addictions.
"As the Holy Spirit worked in me, I was able to tie pieces together from my past," DeWell says. "The program trained me for spiritual life and taught me self-worth, and to take responsibility. It encouraged me and gave me so much as a person."
DeWell is just one of many success stories linked to the work of Randy Helm. Since 2012, the former AG pastor has supervised the state prison's Wild Horse Inmate Program in Florence, about an hour southeast of Phoenix.
The onetime pastor of Hope Chapel in Glendale for 19 years, the longtime horse enthusiast decided to embark on a new career when Arizona became the fifth state to join the BLM-funded program.
It helps thin the vast herds of wild horses across the West and make them suitable for adoption, while providing inmates employment and training. The recidivism rate for program participants is about 25 percent, compared to more than 60 percent for the overall inmate population.
"I wouldn't have thought of having a whole new career at this age," says Helm, 61. "A lot of guys say, 'I didn't have a father on the outside and I consider you a father figure.' "
Right before the state offered him the newly created position, Helm had providentially completed a six-week horse-training program in Tennessee.
Helm and his staff -- about 30 inmates at a time -- oversee a complex on 80 acres that includes 10 pasture pens and a training facility with 40 stalls. The program has 600 horses, although Helm expects that number to increase by at least 50 percent.
Although he appreciates how the program guides troubled men, for Helm the highlight of the past three years occurred in mid-October. That's when he led the first cowboy church service inside the prison complex.
"That took time for the administration to get to know who I was," Helm says.
The service paralleled a monthly gathering Helm leads. The Florence Cowboy Church meets at an events center.
Helm's schedule includes two weekends a month of traveling for services and horse clinics. That precludes him from pastoring the Florence church, which has mushroomed the past couple years from a handful to 250 attendees.
Among Helm's other evangelistic activities is preaching at Country Thunder, an annual country music festival that draws more than 25,000 people and is sold out for next April. Some 450 attended the Sunday service when he preached last spring.
Converts touched by Helm's ministry include DeWell, who made the decision to follow Christ during his most recent incarceration. Since being released, he attends Dream City Church (formerly Phoenix First Assembly), where he is part of two small-group ministries.
"It became a personal decision at the wild horse ranch," says DeWell, now a house manager at an alcohol and drug rehabilitation center. "I saw that if I tap into Jesus, He is life. When you operate in disease, it's death. You have to make a choice daily to stay connected."