UpStart Kitchen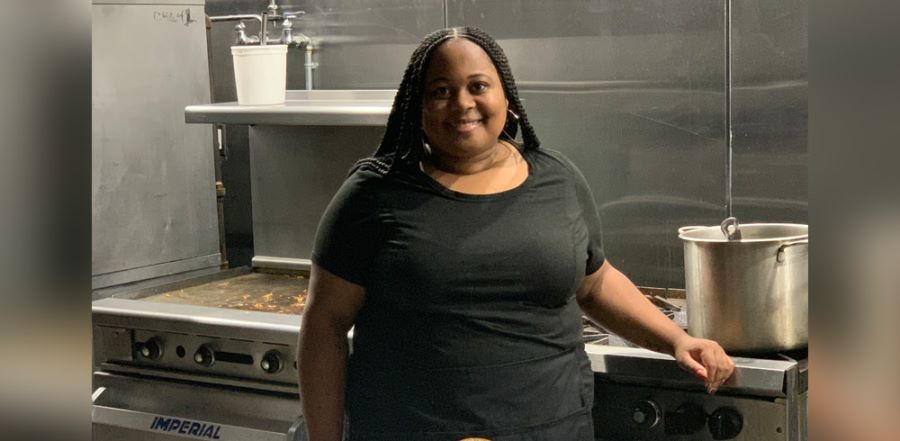 Don't miss any stories. Follow AG News!
When her childhood friends played outside or watched cartoons, Breanna McIntee had a different passion: intently observing chefs Rachael Ray and Emeril Lagasse on the Food Network. McIntee, 29, one day hopes to have a televised cooking show of her own.

Thanks to UpStart Kitchen, the lifelong Milwaukee resident has taken the first step to realizing her dream.

The state-of-the-art low-cost shared kitchen space is the brainchild of Milwaukee native Walter F. Harvey, who served as senior pastor of Parklawn Assembly of God for 28 years until this year. He now is chief executive officer of PRISM Economic Development Corporation, UpStart Kitchen's parent body. UpStart is located across the street from Parklawn AG. Most of the food entrepreneurs are ethnic minorities.

"Parklawn Assembly of God had the vision to go beyond the Sunday morning meeting, to do good in the community, to transform lives," says Harvey, who also is president of the Assemblies of God National Black Fellowship. "The best way to do that is to get into people's work lives."

While most of the PRISM board is comprised of Parklawn AG members, many of the vendors are not. Merchants who live in the same zip code as the church pay lower rental fees for space at the facility.

"This is a commercial incubation kitchen for food entrepreneurs," explains Harvey, 60. "We provide space that helps release the dreams of bakers, cooks, and food truck entrepreneurs."

UpStart rents units by the hour at an affordable market rate. Vendors can prepare food around the clock at the site. Initial funding to construct and equip the 1,300-square-foot facility came from Parklawn Assembly, government grants, and foundations.

CUISINE CREATIONS
Although she is still employed full time in the city of Wauwatosa's clerk's office, McIntee is putting 20 to 25 hours a week into her incubator business, Synfully Delicious. On a typical weekend, she will make 200 meals for catering events, with help from her mother, Swana, and college student sister Teunna.

McIntee specializes in a variety of cuisine, especially Cajun and creole meals. She doesn't lack confidence.

"I'm well known for my mac and cheese and my wacky French toast," McIntee declares. "And my famous alfredo sauce is so good." Lately she also has been dabbling in African dishes, soul food, and a concept called taco eggrolls.

"Not only do I love to cook, I love to create recipes that you don't see every day." McIntee says.

McIntee credits Pat E. Jones, kitchen manager at UpStart, with taking the time to help her learn the ropes to make it in the food business.

"We are building entrepreneurs," says Jones, 55. "We help them obtain food licenses from the city, develop menus, make sure they have insurance, and network to get their products marketed." So far, 30 entrepreneurs are leasing space at UpStart Kitchen. Another 60 are on a waiting list.

What would take her an entire day to make at home, McIntee can whip up in three hours at UpStart, where she uses an industrial oven and industrial mixer. She stores her containers on UpStart's shelves, keeps food in the facility's cooler and freezer, uses office space to do labeling and bookkeeping, and even purchases ingredients UpStart keeps in stock so she doesn't have to dash to a grocery store.

Jones also has helped McIntee market her business on Facebook, Instagram, and YouTube.

"Things may seem impossible, but if you work hard, stay dedicated, and don't give up, dreams do come true," McIntee says.

SISTER ACT
Other vendors at UpStart Kitchen include sisters Olivia and Kaye Muhammad, who operate KO's Delicious Desserts. Both women have other full-time jobs — Olivia as an insurance claims processor, Kaye as a city bus driver. The sisters, whose mother baked goods for restaurants, had dreamed of opening such a business since 2013.

Their custom-bake business features cakes, cupcakes, cobblers, and 26 flavors of cheesecake.

"If you want something you've never seen sold before, but have a taste for, you're looking at the right people," Olivia Muhammad says. Olivia and Kaye, both in their 50s, spend eight to 10 hours a week toiling at the incubator site. They sell their wares from the location.

"Our dream is to have our own brick and mortar place where we can serve the community," Olivia says. "There aren't any good bakeries on this side of town. It's a wide-open market. With return customers, we know our business will grow."

Muhammad also pays tribute to Jones for helping bring Delicious Desserts to fruition. Jones has 28 years' experience in the business. That includes doing accounting, billing, and being an event sales director. She also operates her own catering business. As kitchen manager, Jones is a confidant who offers encouragement, advice, and savvy in helping chefs and cooks navigate uncharted territory.

"Many people have a dream and we can help support that dream," Jones says. "It can be tough trying to start a business when you are a single mom with three kids and working another full-time job."

NEXT PHASE
UpStart Kitchen, which kicked off Sept. 22, had planned to open early this year. COVID-19 delayed the launch. During the interim, PRISM has provided 7,000 meals per month to the food vulnerable, including senior citizens in nursing homes and the homeless in the Sherman Park neighborhood where Parklawn AG is located.

The 2016 civil unrest and riots in the area served as a catalyst for Harvey to create the incubator kitchen idea.

PRISM's next project will be to open a green market in the community. Harvey describes the neighborhood as a food "desert," with few places to buy groceries besides convenience stores, dominated by unhealthy food choices.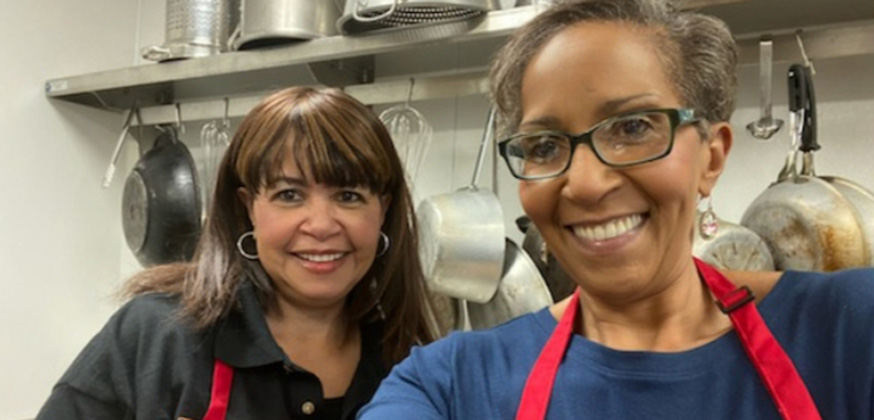 Lead Photo: Breanna McIntee spends weeknights and weekends as the owner of Synfully Delicious.
Bottom Photo: Sisters Kaye (left) and Olivia Muhammad are fulfilling a dream as proprietors of Delicious Desserts