Women Educational Empowerment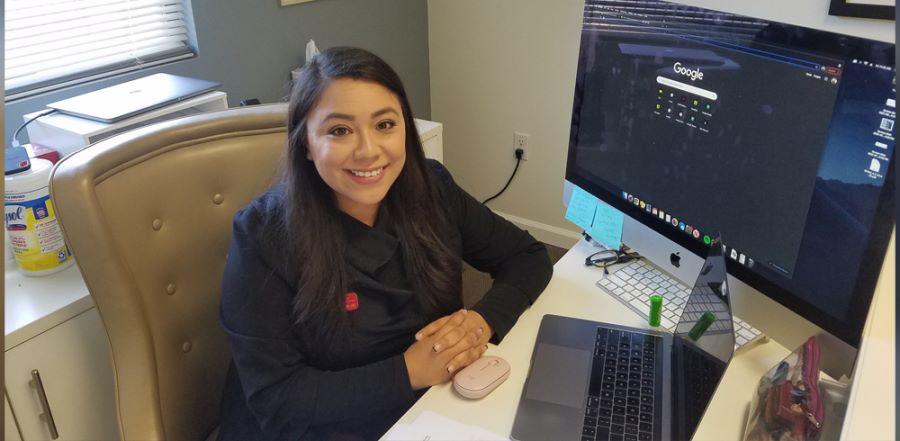 Don't miss any stories. Follow AG News!
LA PUENTE, California — Missionary Alice E. Luce founded Latin American Bible Institute (LABI) College in 1926 and the Southern California school, the oldest Hispanic Pentecostal educational institution in the country, continues to be shaped by women.

Females who have been promoted into key leadership positions are the dominant occupants of the LABI administrative building in La Puente.

"I'm always looking to advance and promote women in leadership," says Marty L. Harris, president of the school since 2014. "It's not just that women need to see women in leadership. Men need to see women in leadership."

When Harris took over, he inherited a six-member all-male cabinet, even though women constituted 60% of the student body.

"I thought, That's not diversity," recalls Harris, 54. "I said, This changes today."

Harris comes by his beliefs in part because of being raised by strong Latinas. After his parents divorced when he was 3, his migrant worker mother, aunt, and grandmother became the primary influencers in his life. His mother, who only had a 5th grade education, picked strawberries and tomatoes, and cut celery. Yet four of her six children earned doctorates.

In 2017, the school opened the unique Grace Morales-Scott Women's Leadership Institute, dedicated to Hispanic women leaders. The institute on campus is designed to facilitate leadership development, ministry promotion, educational opportunity, and social justice. In a five-decade span, Morales-Scott has taught, trained, and mentored thousands of Latinas/Latinos.

"Women in the Assemblies of God will make a huge impact as the numbers grow," Harris says.

Yvette Robles, LABI associate dean of academic affairs and dean of spiritual formation, says the majority of female students are the first in their family to attend college. She sees her job as helping them step by step: securing financial assistance; teaching how to buckle down and study; transferring to the right school to obtain education beyond an associate's degree. Robles, who holds a master's degree from the University of La Verne, speaks from experience. No one in her family had attended college before.

"We're seeing a growing number of female students who need women of color as a role model," says Robles, 46. "We're seeing an increasing number of women educated in an academic setting involved in ministry."

That includes Gabriela Mora-Alvarez, who obtained her associate's degree at LABI, a bachelor's degree in business from Vanguard University, and a master's at Azusa Pacific. Today, at 28, she is LABI's chief financial officer.

Mora-Alvarez says the availability of federal financial aid for students has been a game changer at the school. In 2020, LABI obtained authorization to receive Title IV financial aid, allowing students to gain access to federal Pell grants. About 95% of students receive some tuition assistance they don't have to pay back.

"Our goal is to graduate students without any debt," says Mora-Alvarez.

Harris hired Mora-Alvarez at the school seven years ago. She started as a student receptionist and worked her way up.

"Women can be involved in leadership beyond the church world," she says. "Working here under Dr. Harris has been one of the highlights of my life. He really believes in women in leadership."

These days, only three men are part of the school's presidential cabinet. Robles and Mora-Alvarez now are two of the five women on the body.
Lead Photo: Gabriela Mora-Alvarez is LABI's chief financial officer.