Atlanta Dream Center Expanding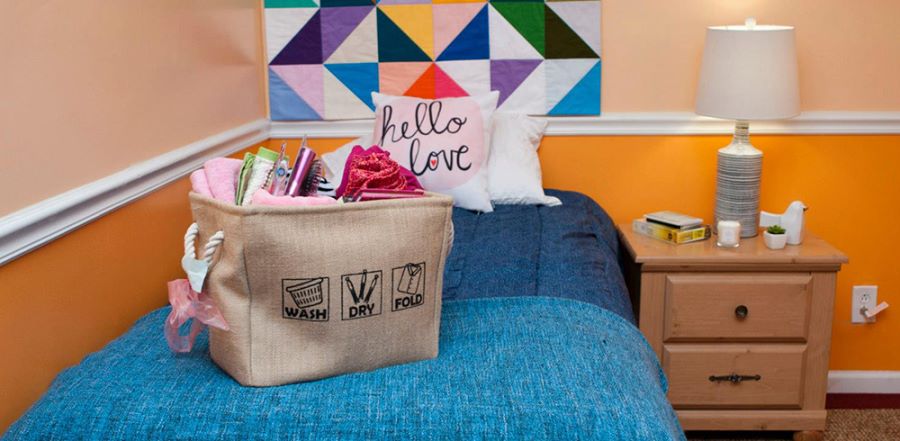 Don't miss any stories. Follow AG News!
Atlanta Dream Center founder Paul V. Palmer had never held a check for a quarter million dollars before. But on a Sunday morning last December, another area church handed the Dream Center $274,000 — nearly 80 percent of what it needed to purchase a new women's crisis safe home.
"I felt so inadequate to express my gratitude and awe," says Palmer, a U.S. missionary with Missionary Church Planters & Developers. "It blew me away."
The grant, from Victory World Church in Norcross, Georgia, will combine with two other financial gifts to allow the Dream Center to buy a former Adult & Teen Challenge property for its Out of Darkness ministry, which rescues sex trafficking victims from the streets and helps them through the recovery process.
Other donations include a $50,000 grant through Perimeter Church in Atlanta and $26,000 from the Georgia Assemblies of God.
The Atlanta Dream Center, which opened in 2003, reaches out to homeless men and women, at-risk children, and sex trafficking victims. The Dream Center's Out of Darkness ministry helped 200 women escape sex trafficking last year.
Once women come off the streets, the Dream Center welcomes them into the safe home to provide a space to regain their day-night schedules, detox from drugs and alcohol, and complete any next steps such as blood work or identification in the treatment process.
As such, it's become one of only a few such safe houses in America.
"It's so instantaneous that if the FBI finds somebody, they can just call us or bring them to us so they can have a bed right then while they wait to be reunited with family or for recovery," Palmer says.
Jeff A. Shaw, 35, the Dream Center's executive director, says the current safe house has a capacity of six women, but often needs to find alternate accommodations on nights when occupancy is full.
The new home sits on 8-plus acres and will provide a dozen beds. The larger campus includes outbuildings that will allow space for arts and crafts, a fitness center, and a prayer chapel.
"Even though the capacity doubles, the potential for the property is much higher in terms of space and usage," Shaw says.
Women typically remain three to four weeks before entering a long-term program, although stays can last up to several months. The Dream Center has connections with more than 50 long-term programs across the country and will pay for and provide transportation for the women entering them.
Dream Center staff worked with the Georgia District to find the land and received the $26,000 to finish off the fundraising, meaning it will be able to own the property debt-free. Shaw says God orchestrated the donations, which all came within a few months of each other.
"We've had this dream for a long time to have this safe home campus, but it was never really the right time," Shaw says. "It wasn't like we spent a year knocking on doors and making calls. It really just wound up perfectly so that these three partners met the need."
Staff hope to open the new safe home in October.