Orlando AG Church Holds Prayer Vigil for Grieving City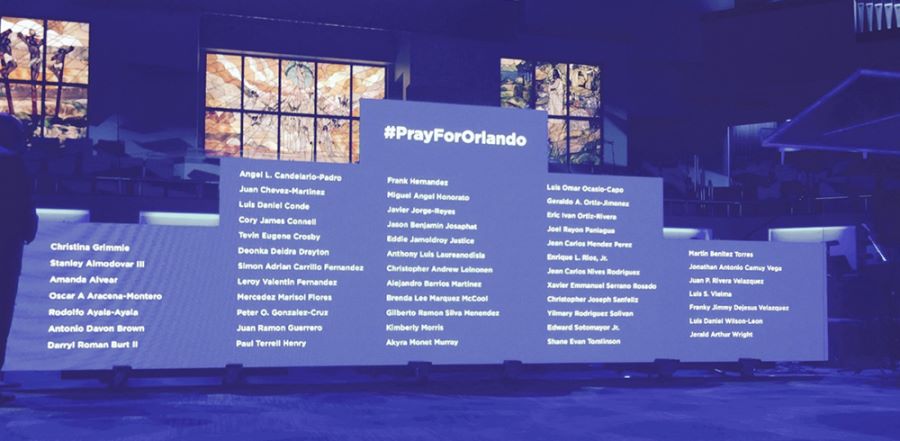 Don't miss any stories. Follow AG News!
More than 600 people gathered Sunday night for a prayer vigil at Iglesia el Calvario (AG) in Orlando, Florida, following the tragic loss of life that occurred when more than 100 people were shot and at least 50 killed in Orlando's Pulse nightclub early Sunday morning.
In what is being called "the worst mass shooting in recent U.S. history," the alleged terrorist Omar Mateen, 29, evidently systematically shot patrons of the nightclub, which caters to the LGBT community. In response to the shooting, Calvario Pastor Saturnino "Nino" González called his church together to pray for the survivors and families affected by the tragedy.
"On a typical Sunday evening, about 300 of our congregants attend," says Calvario Executive Pastor Luis Ramos. "On Sunday night, we had about 600 people come for the prayer vigil."
Ramos says the vigil also had unexpected guests. He learned shortly before the vigil was to begin that Florida Gov. Rick Scott, Lt. Gov. Carlos Lopez-Cantera, and other officials would be attending.
"Gov. Scott spoke during the vigil, as did Pastor Nino and Pastor Gabriel Salguro, our senior associate pastor," Ramos says. "The pastoral staff then gathered around the governor and lieutenant governor at the altar and prayed for them as well."
Ramos says all week long, prayer vigils are being held in the Orlando area with staff from Iglesia el Calvario participating in many of them. "Monday night, we participated in a prayer vigil downtown called for by the mayor," Ramos says, "and Tuesday night, we were at the First Baptist church prayer vigil."
Unfortunately, some have been offended that the church is participating in the vigils, mistaking compassion and love for people as approval of the LGBT lifestyle.
"The victims and their families are 90 percent Latinos and about 15 of the murdered victims were Puerto Ricans," Pastor Nino González says. "The call to prayer for all people is biblical. Life is sacred, and when 49 lives are lost, the least the church can do is demonstrate, by its presence, God's love."
Photo from prayer vigil at First Baptist Church, Orlando, June 14, 2016.