Special Deliveries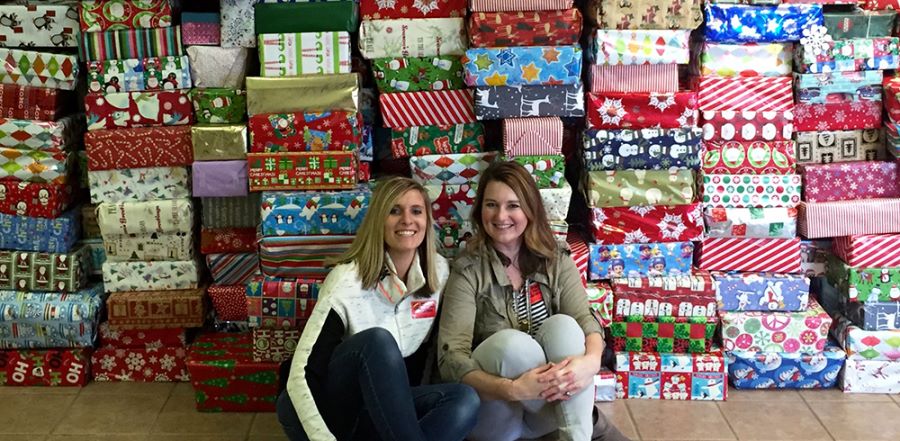 Don't miss any stories. Follow AG News!
Kendra Faulkner and Christine Boesch believe the best gifts really do keep on giving. That's why their road trips involve sharing the love of Christ and encouraging the recipients to pass it on.
The women attend Faith Memorial Church, an Assemblies of God congregation in Sandusky, Ohio, where Faulkner serves as children's director and Boesch runs an afterschool program. Seeing the needs in their diverse county — where many impoverished families live in isolated neighborhoods with little access to public transportation — led them to co-found a nonprofit organization that reaches people where they are.
Launched in October 2015, OHgo is a mobile outreach that uses converted food trucks to reach needy families that might otherwise have difficulty accessing services. Volunteers travel to disadvantaged neighborhoods, where they host events and deliver goods, such as school supplies, Christmas gifts, and books.
"OHgo has partnered with local schools to help target the children that are most in need," Faulkner says. "We are able to make deliveries to those areas, create learning experiences in their environment, build trusting relationships, and facilitate kind acts."
The ministry already has delivered more than 2,000 books through its mobile library, served more than 500 meals, and worked with local schools to implement a curriculum, OneK1ndAct, which encourages students to treat one another with kindness. Students and community members "caught" committing acts of kindness receive wristbands and special recognition.
OHgo's largest outreach is Project Happy Christmas. During this event, teams of 60 volunteers go door-to-door delivering hundreds of shoeboxes containing small Christmas gifts and toiletry items. Last year, OHgo delivered 600 Christmas gifts and 75 Christmas trees to low-income families.
"These children and their families need to know that Jesus cares about their current situation, whatever that may be," Boesch says. "We try to meet them where they are and offer services, give them enough of what they need, and hopefully guide them on the right path."
Faulkner says OHgo isn't just another charity; it's a movement that seeks to inspire people in every socioeconomic group to become part of the solution through simple acts of kindness.
"More importantly than whatever the children may be receiving is knowing that they are now the recipients of kindness," Faulkner says. "They know what that feels like and can reproduce that to others around them. We hope to empower these children to aspire to better lives."