A Noble Hope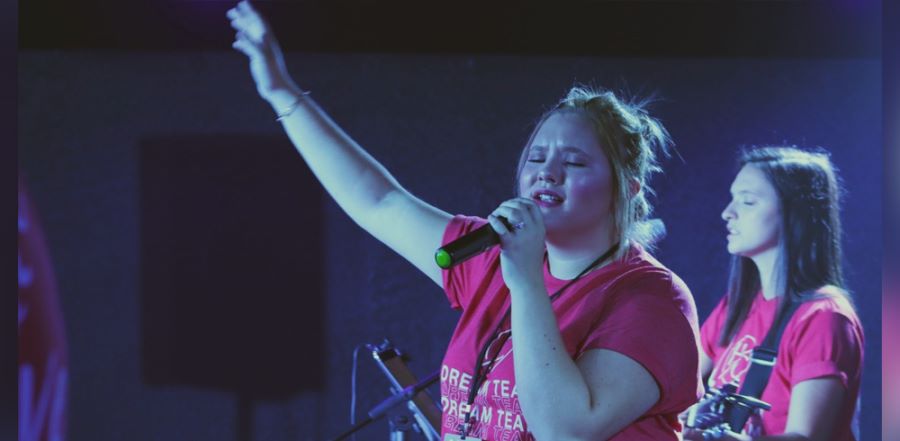 Don't miss any stories. Follow AG News!
Jason P. Noble had an uncomfortable feeling. He sensed God calling him to plant a church in White City, Oregon, a town of 8,000 residents located 9 miles north of Medford.
He saw a few obstacles to this calling. First, it's an irreligious area, with only 28.8 percent of locals considering themselves religious. Second, according to Barna Research, Medford ranks in the top 10 of most dechurched cities in the U.S., with 42 percent having intentionally left the church. Noble knew getting residents to engage or re-engage would be an uphill battle, yet one he was willing to take. The real challenge hit closer to home: his wife, Paula. She grew up in the Rogue Valley and had a difficult childhood. Paula had moved away from the region as soon as she could.
Previously, the Nobles pastored First Assembly Church in St. Peters, Missouri. While there in 2015, one of their congregants, 14-year-old John Smith, garnered national media attention after he drowned in a local lake and miraculously returned to life when his mother, Joyce Smith, prayed.
The miracle brought forth a book and a movie, both titled Breakthrough, and opened new doors for Jason. He left full-time pastoral ministry to work with 20th-Century Fox to help promote the movie and speaking engagements. That led to him working on other faith-based movies and church promotional events, as well as writing his own book, Breakthrough to Your Miracle.
Because the Nobles needed a place to land during that time, they decided to move back to where Paula's family lived. But only until they could launch a church plant in Southern California, where Jason worked with the movie promotions.
However, each step toward that church plant seemed to fall through. By 2019, the Nobles realized a Southern California church plant simply wasn't going to happen. As Jason prayed in earnest, he says he sensed God telling him to launch a congregation right where they had moved temporarily: White City, Oregon. He informed Paula.
She proffered a straightforward response: no.
But the more Jason prayed, the clearer that direction became. So Paula promised to pray about it. She eventually sensed that same leading from the Lord.
In July 2019, Jason contacted Assemblies of God Oregon Ministry Network (OMN) Assistant Superintendent Lee McCloud and quickly received God's confirmation. An AG church in White City had recently closed with only five attendees. Another regional church had planned to use that White City building as a satellite campus, but had backed out just earlier that morning. OMN offered to let Jason use the building rent-free to get the church up and running. By September, Jason and Paula had assembled a launch team and begun the planting process in earnest, with support and assistance from AG's Church Multiplication Network.
They began canvassing the area and garnering interest to open Hope City Church. Then the coronavirus pandemic hit in March 2020.
Even as Jason continued his work with the faith-based movie promotions and events, the Hope City Church team forged ahead, joining forces with other congregations for Friday night park and pray services around the Rogue Valley, as well as drive-in church Sunday services.
More challenges came, however, when in September 2020 — the month Hope City Church officially would launch — massive wildfires broke out in the area, destroying more than 1 million acres and 4,000 homes, leaving tens of thousands of people displaced. The Nobles and the church team immediately set to work raising funds to hand out gift cards for gas and groceries to those who had lost everything.
Against the backdrop of the fires and the continuing COVID-19 pandemic, Hope City Church opened Sept. 13. Since then, an average of 160 people have attended weekly. In all, 145 individuals have made salvation decisions.
Previously dechurched Shaquaya Henry is among the regulars, even though she had determined never to step foot inside a church building again because of a previous bad experience. But she says God kept wooing her back, and in January 2021, she knew she had found the right place when she landed on the Hope City Church website.
"It seemed relevant," Henry says. "But what really caught my eye was that it stated it was a safe place to heal." The first Sunday she attended confirmed the truth of the statement.
"I couldn't believe how alive it was with the presence of God," she says. "The people are authentic and welcoming." She's been going ever since and now serves on the worship team playing bass.