BGMC Announces Epic Give Day, Sept. 13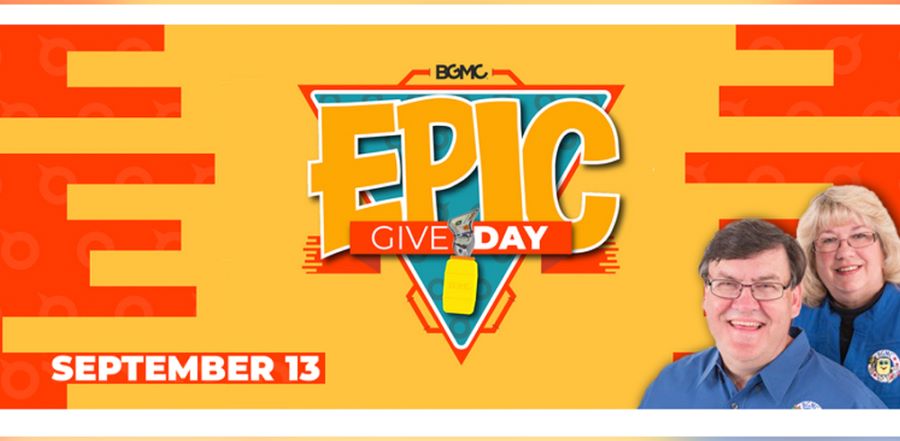 Don't miss any stories. Follow AG News!
It's no secret that missionaries around the world have had their ministries negatively impacted by the COVID-19 pandemic. However, what many people might not realize is that missionaries not only share the gospel, but help develop and work with local "national" pastors — many of who are now in desperate need.
Over the course of the last several months, many of national pastors that AG missionaries work with have been unable to meet with their congregations. Often the position of pastor is the only "job" they have, meaning when the church doesn't meet, they don't receive any income. Without income, they are unable to buy food.
BGMC National Director David Boyd wants to see
BGMC
(Boys and Girls Missionary Challenge) kids do something about that.
"During this time when missionaries around the world are facing food shortages and other crises they never dreamed of, BGMC is striving to do something epic!," Boyd says. "Our missionaries are faced with thousands of pastors in desperate need of food since their church services aren't taking place. We are endeavoring to raise one million dollars during the month of September to assist missionaries, who can in turn help provide food for pastors and their families as they work together to reach the world for Christ!"
BGMC's Epic Give Day is scheduled for Sept. 13. Boyd is praying for an army of 10,000 kids, which works out to be 10 kids in 1,000 churches, who will each attempt to earn $100 for BGMC.
"We're asking for 1,000 churches to seek to raise $1,000 and turn it in on Sept. 13, 2020, our BGMC Epic Give Day, in order to reach the goal of one million dollars," Boyd says. The funds should be sent to the BGMC national office by the end of September so they can be distributed to where the need is the greatest.
"Kids are already doing amazing things as they strive to reach $100 for missions," Boyd says. "Some kids are baking, vacuuming, cleaning yards, and mowing lawns. Other kids are selling things in garage sales, writing their relatives for offerings, and selling cold sodas. Kids are even cracking eggs on their dads' heads for every $5 they receive for missions."
To view a brief video message from Boyd about Epic Give Day,
click here
.