Back in the Groove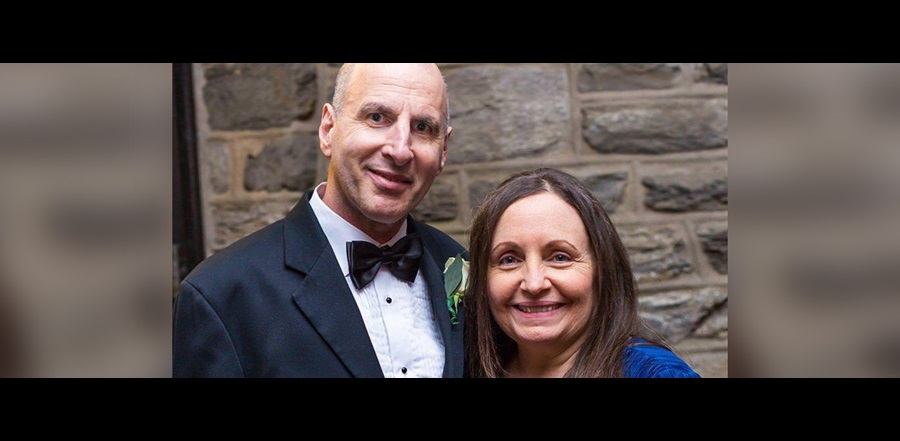 Don't miss any stories. Follow AG News!
When Eric Tomasino looks back over his 61 years of life, he realizes God has been with him in some amazing ways. And God isn't finished yet.
As a teenager in a troubled New Jersey blended family in 1974, Tomasino knew he needed help. He spent most of his time with friends who introduced him to marijuana. Soon he developed an addiction to methamphetamines.
By age 18, Tomasino had multiple arrests for assault and drug possession. He considered joining the military, but couldn't stay clean long enough to enlist. He realized a spiritual avenue would be his only hope. Even in their dysfunction, the family had sporadically attended an Assemblies of God church, where Pastor Carl Colletti made an effort to reach out to the teenager.
"Eric loved basketball," recalls Colletti, who recently retired as
New Jersey Distric
t
superintendent. "He would come to the fellowship hall to play, and I just tried to find ways to connect with him."
When the desperate youth finally asked for help, Colletti didn't hesitate. He drove Tomasino to the
Teen Challenge International U.S.A.
intake center in Camden, New Jersey, and then to Philadelphia Teen Challenge where Director
Duane Henders
encouraged him to enter the program.
After a few months, Tomasino recognized God's call to ministry during a chapel service. He completed the program and stayed on as staff. With encouragement from Henders and Colletti, he earned ministerial credentials through
Global University
.
Tomasino left the residential staff position to marry his wife, Patty, whom he met at
Highway Tabernacle
in Philadelphia. Patty had never used alcohol or drugs, and Tomasino credits her family with being tremendously supportive.
"They became the strong Christian family I had never had," he says. He worked to support his growing family, became a U.S. missionary with Adult & Teen Challenge, and eventually served as executive director of the center in Alaska for 15 years.
Three successive governors appointed Tomasino to Alaska's State Advisory Board for Alcohol and Drug Abuse.
In 2008, life took an unwelcome turn. The years of drug abuse returned to haunt Tomasino in the form of hepatitis C, leading to rheumatoid arthritis and debilitating pain. Over the next few years he endured cataracts, kidney problems, and five joint replacements. He couldn't physically continue the demands of full-time ministry.
In 2016, at age 59, Tomasino became a candidate for a new cure for hepatitis C with a 99 percent success rate in clinical trials. Cost was a drawback — the pills were over $1,000 each. Miraculously, his insurance company agreed to pay for the experimental treatment.
Today, Tomasino is cured of hepatitis C. His energy has returned, and there is no further progression of rheumatoid arthritis. He praises God for the financial provision and for the treatment, which offers other recovering addicts the opportunity for better health.
The Tomasinos, now married for 40 years, live near their three adult children and eight grandchildren. Tomasino volunteers at
Summit Worship Center
in Wasilla, Alaska, while continuing to work as a substance abuse counselor. He has retired from Teen Challenge, a part of U.S. Missions.
Tomasino considers Colletti a lifelong mentor and friend. Colletti says being there for young people like Tomasino has been a highlight of ministry.
"He has persevered in some incredibly difficult situations, including leading the New Jersey Teen Challenge in a tough neighborhood as well as his own health battle," Colletti says. "It's wonderful to see what God has been able to accomplish through his life."