Beautiful Diversity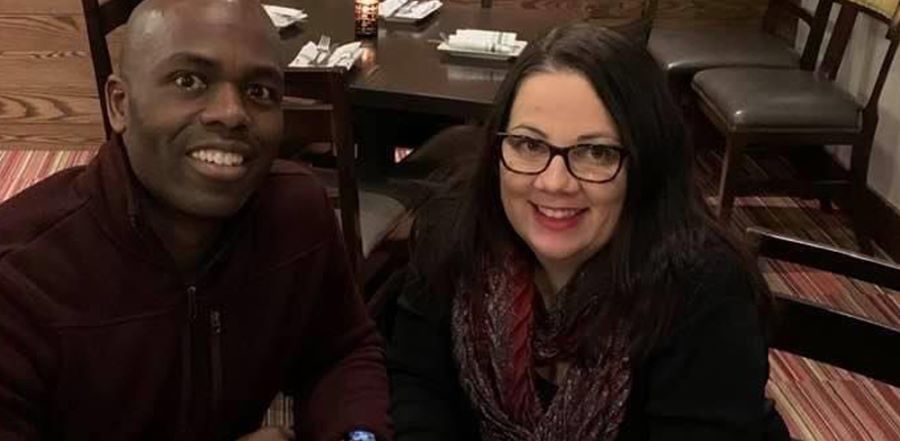 Don't miss any stories. Follow AG News!
Reese J. Hendricks likens strife-torn Minneapolis to a garden. And the strong desire he and his wife, Lisa, have is to plant a new church.
Originally from Connecticut, Hendricks, 49, joined the U.S. Air Force and traveled the globe as a crew chief gaining many multicultural experiences, which is now helping him in ministry.
"It opened my eyes to how differently things are done in different parts of the world," he says.
Hendricks graduated from Central Connecticut State and taught high school history in a Christian International school in South Korea. After earning a master's degree in counseling at Iowa State University, he worked as a school counselor for 15 years.
Lisa, 44, grew up in Farmington, Minnesota, graduated from the University of St. Thomas in St. Paul, and completed her doctoral coursework at the University of Minnesota. She co-founded Partnership Academy Charter School in Richfield, Minnesota, and is its executive director.
The couple married in 2010 and for the past decade have taught a weekly marriage enrichment class, an annual marriage retreat, and fellowships for couples throughout the year. Reese and Lisa, who have a daughter, Reisa, 9, and a son, Blake, 6, plan to continue the marriage ministry after launching the church.
"We believe that marriage is the most important human relationship a person can ever have and is the source of a joy-filled family," Reese says. "A great marriage does not happen by chance. It is an intentional effort focused on continual discovery of your spouse on an ever-deepening level."
In 2014, Reese became ill and went to Mayo Clinic in Rochester, Minnesota. After months of tests, biopsies, and procedures, doctors diagnosed him with a rare form of celiac disease. Reese is able to abide by a strict diet free of foods containing gluten.
Reese says the experience inspired him to become a pastor. He became an ordained minister in 2019, and in the past year has worked as a part-time school counselor and part-time administrative pastor.
Recently, Hendricks felt God's call to plant a church with the robust resources available from the Church Multiplication Network. Reese and Lisa attended a CMN Launch training event in July.
"They really equipped us to move forward with the planting process," Reese says. "We have a coach who guides us through every step of the church-planting process." They plan to start a church in the Burnsville/Eagan area of Minneapolis.
Lisa is appreciative of the spiritual support and connectedness with other church planters and coaches. She says the event confirmed their calling on a new level.
The couple hope to begin services in the spring of 2021 for what will be called Mosaic Christian Church. The ministry's emphasis will be on kids, marriage, missions, and social justice.
Reese's travels through Europe, the Middle East, and South Korea have given him insights for multiethnic ministry.
"God's children are everywhere, and He calls us to embrace our differences, not despise them," Reese says. "He purposely made the differences we have and yet all of us are made in His own image and likeness."
Minneapolis-St. Paul is an area that attracts myriad immigrants: from southeast Asia, Somalia, Russia, and West Africa. There are Latinos, Native Americans, Swedes, and many others of European descent.
Lisa is quite familiar with the neighborhoods that have been part of recent turmoil in the wake of George Floyd's death. She formerly taught just 1½ blocks from the police's Third Precinct, where the unrest unfolded. The destruction of businesses she previously frequented shocked her.

The Hendricks provided support by buying goods for Minneapolis churches that helped residents obtain food after grocery stores had been burned down and roads blocked.

Reese, who is a technical sergeant, continues to serve in the U.S. Air Force Reserves. Lisa remains executive director of the school she led through a $15 million building project and which now has 85 staff and 500 students.
But they believe the Spirit of God compels them to plant a church.
"The world needs a church that fits every kind of person," Reese says. "People need direction, help, and hope in a world that's hurting. The only way to get that is through the gospel of Jesus Christ."