Double Blessing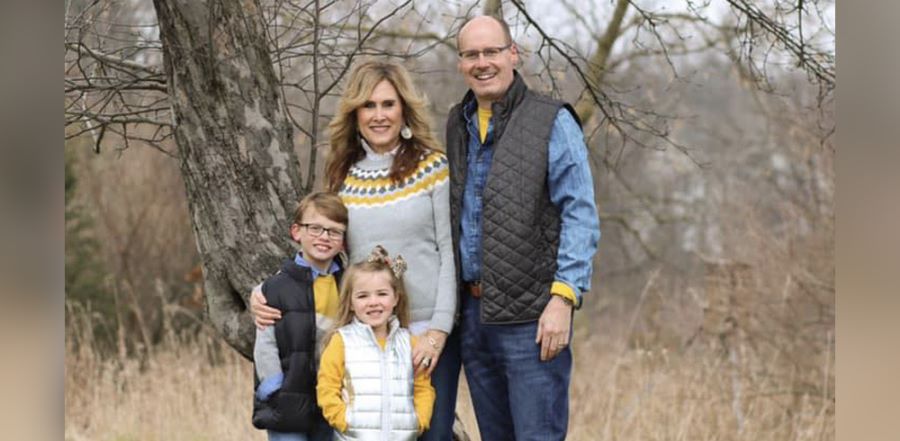 Don't miss any stories. Follow AG News!
Bradley T. Trask has been pastoring
Brighton Assembly of God
in Michigan since 1992, a year prior to marrying his wife, Rhonda. The college graduates met at Brightmoor Tabernacle (now
Brightmoor Christian Church
) in Southland. Trask's father,
Thomas E. Trask
, pastored Brightmoor before serving as general superintendent of the U.S. Assemblies of God from 1993 to 2007.
Brad started pastoring Brighton AG with a core group of people, but no building, property, or funds. Rhonda helped support her husband and herself in the early years as a middle school teacher. The
couple
made an intentional decision to wait to have children for five years during the church's revitalization.
But the Trasks encountered challenges in their efforts to conceive. That led to six years of meetings with fertility specialists and an eventual pronouncement they could physically not have children.
A year later, they decided to pursue adoption, but experienced three failed adoption efforts in a six-year period.
"So we decided to love each other, to love our nieces and nephews, and to love the kids at church," Brad says.
In 2011, Rhonda received an email from a family in the church who had a friend whose pregnant daughter wanted to pursue adoption. Brad and Rhonda met with the expectant mother and her parents a couple of times and worked out the legalities. The Trasks adopted their son, Elijah Bradley, in 2012 — the same week Brad turned 50.
In 2014, through a Christian who operated a social agency in Kansas, the Trasks adopted their newborn daughter, Elanore Faith.
"God has given us two amazing kids who are full of God's grace and favor," Brad says. "Every day I look at them and say,
Thank you for the gifts, Lord
."
"The beauty and texture they have added to our lives is amazing," Rhonda says. "I cannot imagine the journey without them."
"We view adoption as God's purpose for our lives all the while," Brad explains. "When we couldn't see the big picture, He was holding these two children for us."
At the time of Elijah's adoption, Brighton AG had no other families involved in adoption or child care. That has changed in a huge way.
Last November marked the seventh anniversary of
Heart's CRI
, a ministry at Brighton AG devoted to foster and adoptive families, which includes a Wednesday evening support group.
Corporate donors have partnered with Heart's CRI to finance two annual events at the church. Students receive clothes and backpacks at a back-to-school carnival. At the yearly Christmas party in December, 102 foster kids received three gifts from a wish list they provided. Two hundred volunteers from the church are involved in the outreaches.
Under then-Gov. Rick Synder, Rhonda was appointed to the Michigan Department of Health & Human Services
Community and Faith-Based Coalition
. She has been chairperson the past three years. With approximately 13,000 children in care in the state, the coalition raises awareness, provides training, garners resources, creates partnerships, and develops wraparound foster care services within communities and churches.
As an outgrowth of Heart's CRI and her work at the state level, the AG
Michigan District
asked Rhonda to create a ministry called
Narrative
for AG churches to increase awareness, raise up foster and adoptive parents, provide training, and assist churches in developing wraparound services (including church families giving foster parents a night off for a date by watching the kids).
Meanwhile, the Trask children have different interests. Brad suspects Elijah may become an engineer someday due to his fascination with how things work. He sees Elanore in a leadership role in whatever she decides to pursue due to her take charge attitude.
"I wouldn't trade what God has done for anything," says Brad,
elected
last August to the 21-member AG
Executive Presbytery
. "This fashion wasn't plan B. It was our destiny."