Every Church, Every Child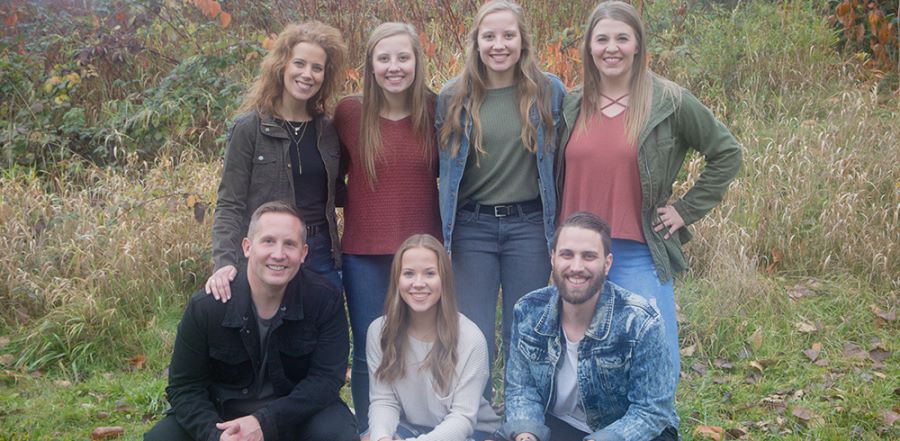 Don't miss any stories. Follow AG News!
Zackery G. Cash traces his interest in adoption to an ambulance ride 45 years ago. His birth mother, a college student who hid her pregnancy as the result of a relationship with an athlete, gave birth to him en route to a hospital. Less than 24 hours later, Zack went to live with his eventual adoptive parents, Glen and Meri Cash.

The Cashes, from Enumclaw, Washington, sold their bedroom furniture to pay the attorney's fees.

"I was worth an armoire and a dresser," jokes Cash. He has an older and younger adopted sister. The Cashes, who had been married for seven years before starting the trio of adoptions because of an inability to conceive, ended up having three biological daughters.

The Cashes started attending church when Zack was 7. Early on, he heard a sermon based on Ephesians 1:5 about how God adopts His sons and daughters into His family. The passage brought him to Jesus.

UNIQUE PARTNERSHIP
These days, Cash is looking for families in the Northwest Ministry Network, which covers Washington state and northern Idaho, to step up and meet foster care and adoption needs. Superintendent Don Ross asked Cash to lead the network's "Every Church, Every Child" initiative. Cash has served as youth ministries director of the network for two years.

"We believe the Church can make a huge impact in the foster system," Cash says. The program is raising awareness about the students who age out of the foster care system and have no place to go. In addition, in a unique denominational partnership through Olive Crest, congregations are being mobilized to do something supportive to assuage the lack of available foster care homes.

Olive Crest's Pacific Northwest region has licensed around 400 foster families. About 10 percent of the Northwest Ministry Network's 366 congregations already are involved in some aspect of foster care or adoption with Olive Crest, according to Paul LaRose, the parachurch ministry's Pacific Northwest executive director.

"We'd like to see each child in foster care find a home in a church family," says LaRose, himself an ordained AG minister. Under the new initiative, LaRose and his staff members speak at a church service and answer questions at a booth in the foyer. They educate congregants about foster care needs and dispel myths.

LaRose stresses that the goal of foster care is redemption — working toward reuniting the child with the family of origin once the parents have achieved a hitherto missing healthy balance in their lives. But in the interim, Christian couples have the opportunity to provide a living, nurturing environment for the displaced youngster, he says.

"This is what the Church is called to do," says LaRose, 43. "Until recent history, the Church — not the state — handled child welfare."

LaRose and his wife, Farrah, fostered 18 elementary school-aged boys in a four-year period before they had three biological children. He notes that nearly 40 percent of the U.S. homeless population and two-thirds of those involved in sex trafficking have been through the child welfare system.

"The Church as a whole can be the answer to a lot of societal ills," LaRose says.

FULFILLING THE CALL
Cash adopted his son, Tyler, soon after he married his wife, Jessica. Jessica gave birth to Tyler at 16. Zack and Jessica, who have known each other since 5th grade, married following Zack's sophomore year in college. They later had three daughters together: Emma, Megan, and Ava.

"I knew from the time I was 12 that I had been called into ministry," says Cash, who earned a bachelor's degree in political science from Central Washington University. "But I thought I would go to law school, because all the pastors I knew were poor. I wanted to make a lot of money."

But the Lord changed Cash's mind, and he took courses from Global University. He is finishing up a master's degree in missional leadership from Southeastern University this summer.

In 1998, Zack and Jessica started attending Mount Rainer Christian Center, an Assemblies of God congregation in Enumclaw. They are still at the church, which has grown to 830 attendees from 120 since then. They served in a multitude of volunteer roles until Zack became youth and executive pastor in 2014 for five years. Tyler is now online campus pastor at Mount Rainer Christian Center.
Photo: The Tyler family includes (front row from left) Zack, Jessica, and Tyler, (and back from from left) Tyler's wife Mikaela, Emma, Megan, and Ava.