Feed My Sheep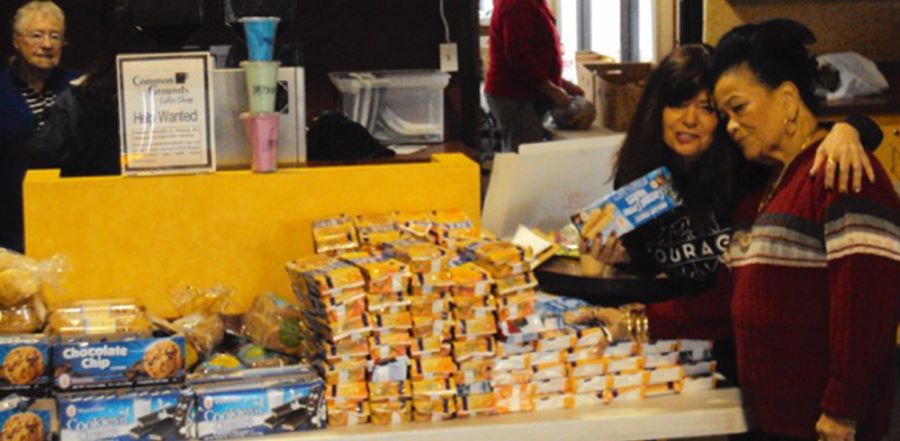 Don't miss any stories. Follow AG News!
In the early 2000s, the high desert city of Victorville was booming. Neighborhoods of beautiful, affordable homes sprang up, quickly bought by those who had sold their houses in the greater Los Angeles area for top dollar. These homeowners' plans to start fresh with their families flowed with the American dream: buy a new home that costs half the market average of nearby Riverside County and live comfortably.
But in Southern California's boom-and-bust cycle, what went up came crashing down. Jobs evaporated in the economic recession that started in 2008. New employment that offered comparable salaries proved scarce; in Victorville, which lacks local industry, virtually no new good-paying employment came along. Homes went into foreclosure, pushing many into a rising population of the dispossessed. Most of the newly disenfranchised never expected to find commonality with the homeless, undocumented immigrants, newly released prisoners, and those living in government-subsidized housing.
Even today, unemployment across the area remains high. Rampant crime, methamphetamine addiction, and street gangs add to the city's woes.
Week to week, Victorville First Assembly of God, a six-campus church with a presence in five surrounding communities and attendance of 3,100, helps meet the needs and break the cycle of poverty and misery by serving the metroplex population of 400,000. Twice a month, residents can receive protein, produce, and bread through the food pantry Victorville AG founded nine years ago called Feed My Sheep. As a U.S. Department of Agriculture-approved food bank and the largest in the high desert of Southern California, three times each week in rotation at its Victorville, Hesperia, and Apple Valley campuses, Feed My Sheep distributes pallets of commodities it receives from the government food program as well as the nonprofit organization Second Harvest, plus national chain stores and restaurants.
Around three-dozen church volunteers keep the operation running, distributing the goods, praying with people in line, and inviting them to church Bible studies, events, and ministries. The outreach feeds more than 700 families per week.
"The biggest word is hope," says Wayne Boyd, outreach pastor and director of Feed My Sheep. "This is a helping hand, coming alongside what they're doing in their own lives, helping them make their ends meet. We want to provide the physical needs, but also the spiritual and social needs in a time of difficulty. Hopefully, we can meet all three of those needs."
Many recipients, he notes, are regulars; most don't attend Victorville First Assembly, which allows the church to build relationships with members of the community at large.
In addition, anyone can receive eight items of clothing from the church closet. The church offers a full-time counseling ministry to the public. To help equip those who come out of prison and other difficult situations with life skills, the church has launched an anti-recidivism ministry.
These ministries provide a means to engage church members, Boyd notes. It's also been a bridge to join the congregation.
"Some were needing help 10 years ago," he says. "Now they're able to sit across the table to help pay it forward."
John C. Martin, 53, lead pastor of Victorville First AG, says that despite the social problems plaguing the area, there is a positive side.
"Amid the darkness, and there is darkness on the high desert, the light shines brightly," Martin says. "The Lord has given us the ability to touch people, one life at a time."
Last year, the church planted a new campus in Palmdale; next year, the church plans to start a new church in Adelanto.