Gift Rises from the Ashes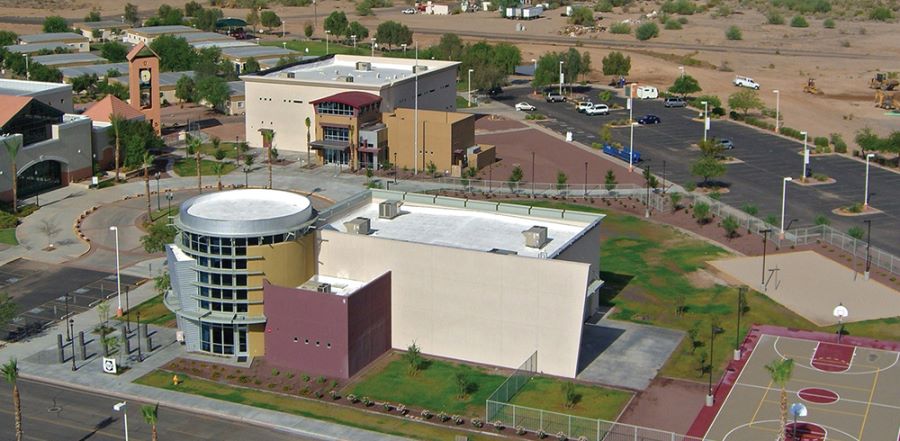 Don't miss any stories. Follow AG News!
Members of a suburban Phoenix church that was once the nation's largest Lutheran congregation have voted to become a satellite campus of one of the largest congregations in the Assemblies of God, Dream City Church.
The Feb. 21 merger of Community Church of Joy of Glendale, Arizona, with the Dream City megachurch, known until six months ago as Phoenix First Assembly, brings with it a 140-acre campus, 2,000-seat auditorium, gymnasium, youth complex, Christian school with an enrollment of 800, cemetery, and mortuary, according to Luke Barnett, senior pastor of Dream City Church.
He described the union of the divergent congregations as "groundbreaking."
"Without a doubt, this is something that the Lord arranged and put together," says Tommy Barnett, who pastored Phoenix First Assembly for 33 years and is Luke's father. In 1994, Tommy Barnett founded the first Dream Center in Los Angeles. That vision has grown to inspire the start of more than 150 Dream Centers throughout the world.
Between Dream City Church's four Greater Phoenix campuses, its number of adherents has grown to 15,000, Tommy Barnett says.
While intra-Pentecostal mergers are not uncommon, a Lutheran merger into a Pentecostal congregation is less so. The roots of the union began in 1979 when Tommy Barnett arrived in Phoenix, where Walt Kallestad, the Lutheran pastor who founded Community Church of Joy, had moved the previous year to plant a church. The men became friends. Attendance at each church grew to more than 10,000.
In 2006, Tommy Barnett founded Phoenix Dream Center, which each month serves more than 40,000 people through programs that "renovate lives and infiltrate the love of Jesus throughout the inner city." Phoenix Dream Center ministries include 110 weekly street, prison, and nursing home outreaches that provide food and clothing to people in need. The ministry offers a comprehensive Christian-based life recovery program that houses 300 people every night. In addition, education, life coaching, and Christian counseling are available to those recovering from substance abuse, or suffering from mental illness or trauma from emotional, physical, or sexual abuse. Its Hope Wing provides refuge and counseling for victims of sexual exploitation, and the Foster Care Relief Program provides services to young adults who have aged out of foster care, supporting their transition into independent living.
In the 2000s, members of Community Church of Joy rejected the new adopted liberal stance on moral and theological issues of its denomination, the Evangelical Lutheran Church in America. In 2009, the church joined a new evangelical association that reflected the congregation's conservative doctrine.
Last year, Tommy Barnett met with Kallestad and shared Dream City's vision, which prompted Kallestad to offer to join forces. Both elder boards took votes and agreed to merge, which spurred a name change to reflect the changing nature of Phoenix First Assembly to encompass new campuses.
"After being one name for 93 years, we asked our church to let go of our name so we could lay hold of our destiny," Luke Barnett says. "We're going to reach out to new territory, so it's pretty exciting for us." Dream City Phoenix aims to plant churches in seven other Arizona cities in the next 20 years.
While the AG and Lutheran churches have distinct heritages, Tommy Barnett says, "We're bound together with this Spirit-filled church by our belief of reaching souls and evangelism, reaching the lost for Jesus Christ."
The Glendale campus is the second congregational addition in four months. In November, the AG North Scottsdale Christian Church, with a 27-acre campus and 1,000-seat auditorium, also merged with Dream City.