Hispanic Patriarch Dies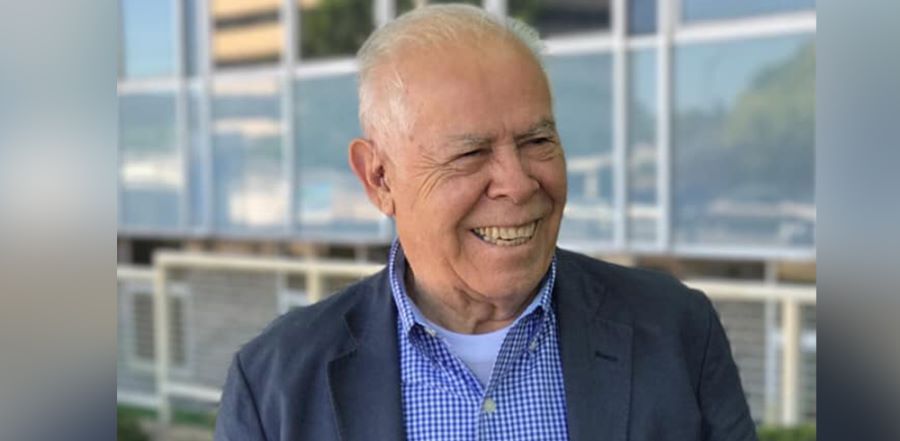 Don't miss any stories. Follow AG News!
Hispanic Pentecostal pioneer Jesse Miranda Jr., a bridge builder among various ethnic, generational, denominational, and political entities, died July 12 at the age of 82.
With his irenic personality, Miranda was widely regarded as the driving force behind uniting disparate U.S. Hispanic evangelicals on issues such as theological education, social ethics, and racial reconciliation.

In late June, Miranda interrupted a family vacation in New Mexico because of a sudden decline in health. Hospital tests back home in California revealed he had inoperable B-cell lymphoma originating in his liver. Miranda's oncologist stated chemotherapy would be ineffective because of the location of the aggressive cancer. As a result of the medical diagnosis, Miranda went home under hospice care.

Miranda served as an Assemblies of God executive presbyter for 22 years, ending in 2017. He became the first Hispanic nonresident to the top rule-making body of the Fellowship.
He obtained Assemblies of God ministerial credentials at the age of 20 and went on to become the founding president of the Alianza de Ministerios Evangelicos Nacionales (AMEN) , a multidenominational networking organization of Protestant ministry leaders. He also served as executive director of the National Hispanic Christian Leadership Conference (NHCLC), the nation's largest Christian Hispanic organization.
Miranda grew up in Albuquerque, New Mexico, the son of a Mexican lumber mill worker and Spanish-descent mother with a third-grade education. But he received a bachelor's degree from Vanguard, master's degrees from Biola and Fullerton universities, and his doctorate from Fuller Theological Seminary.

Around 750 people attended an Office of Hispanic Relations reception honoring Miranda at the 2017 General Council.

Dennis J. Rivera, director of the Office of Hispanic Relations at the AG national office in Springfield, Missouri, notes that Miranda was a trailblazer in multiple ministry and leadership arenas.

"Jesse Miranda will always be known as a visionary whose greatest joy was to pass the baton and mentor a new generation of Hispanic AG leadership," Rivera says. "Jesse has lived to see so many of his dreams come to pass in the lives of his spiritual sons and daughters."

Rivera credits Miranda with closing the gap between the AG national office and AG Hispanic churches across the country.

"Jesse modeled and taught young leaders that Hispanics are not either/or, but are both/and, bilingual and bicultural, and therefore can navigate and serve in two worlds," Rivera says.

Miranda authored The Christian Church in Ministry, translated into 10 languages, and Liderazgo y Amistad (Leadership and Friendship). Miranda served as superintendent of the AG's Southern Pacific Latin American District from 1984 to 1992, as well as an instructor at Latin America Bible Institute from 1959 to 1978. In all, he served as an AG general presbyter for 41 years.

Miranda had been married for 62 years to his wife, Susan. Their three children are Jack, Michael, and Cindy. They have nine grandchildren. Jack succeeded his father as executive director of the Jesse Miranda Center for Hispanic Leadership at Vanguard University in Costa Mesa.

NHCLC President Samuel Rodriguez says Miranda's influence is widespread.

"Jesse Miranda did not just change the Latino Evangelical world, he was instrumental in both its formation and development," says Rodriguez, who also is lead pastor of New Season Christian Worship Center, an AG church in Sacramento, California. "As the 'godfather' of the movement, Jesse served as my spiritual father, mentor and chairman emeritus of the NHCLC. Arguably, there would be no Latino evangelical association today without Jesse Miranda."

Sergio Navarrete, superintendent of the Southern Pacific District in La Puente, California, says Miranda possessed rare leadership skills and talents.

"He is our Moses and our King David in one," says Navarrete, who — like many Hispanics currently in ministry leadership — considers Miranda a mentor. "He's blessed, trained, and counseled thousands of Hispanic Leaders and organizations worldwide."