LABI College Future Looks Bright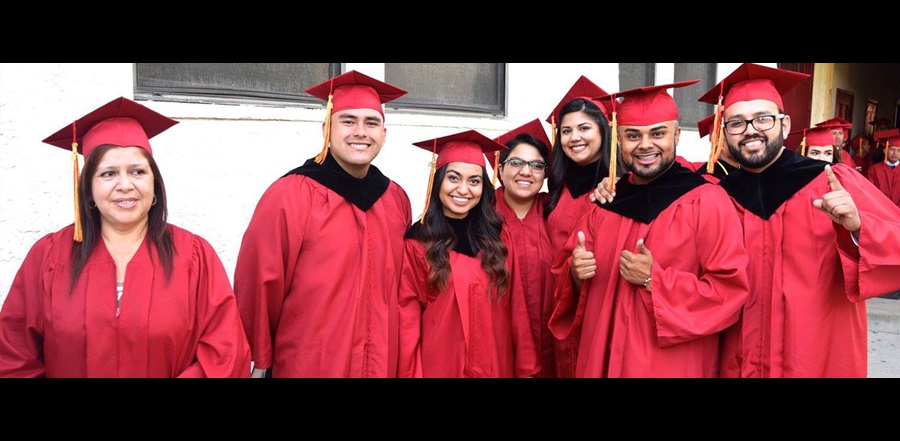 Don't miss any stories. Follow AG News!
For 91 years, LABI College (also known as Latin America Bible Institute), an Assemblies of God Bible school in La Puente, California, has graduated pastors and missionaries from and for the Hispanic community. Today, LABI College is moving confidently into the future, securing academic program accreditations, winning major grants, and making strides in promoting women into key positions of leadership.
President Marty Harris, an ordained minister with a doctorate in clinical psychology from Washington State University, was born to a Russian Jewish father and a Mexican mother who worked in strawberry fields. Harris also studied at UCLA and Cornell, then served as a professor at Vanguard University and other schools for nearly two decades, designing Vanguard's clinical psychology master's program.
When he received an invitation to lead LABI College, the school faced challenges with accreditation, funding, and morale. Four years later, the college is in a stronger position in all those areas and is in candidate status for accreditation with the Association for Biblical Higher Education.
In recent years, the college has received various grants totaling more than $1 million for programs and campus upgrades. One such grant, received in partnership with Vanguard's Jesse Miranda Center for Hispanic Leadership, will finance a new Bachelor in Theology program to teach pastors about the value of work beyond traditional ministry settings.
"A lot of our students and graduates are bivocational — pastors who are also plumbers, construction workers, or teachers," Harris says. "How do we translate their faith and testimony into the rest of the week?"
Most of LABI College's programs are conducted in English, while Latin American Theological Seminary, of which Harris is also president, is designed for Spanish-speaking pastors. About half of LABI College's graduates go on to be Assemblies of God pastors. Its extension program serves 1,200 students at 60 church-based sites.
In recent years, the campus has received a makeover in physical terms, as well as in the balance of men and women in leadership. One of the first initiatives Harris undertook involved renovating the cafeteria from picnic tables, plastic chairs, and green carpet to a bright, 1950s-style diner with a jukebox, checkerboard flooring, and cheery decorations.
Harris then commissioned murals and named rooms and centers of campus after well-known Hispanic AG leaders such as Danny de León Sr., pastor of Templo Calvario church in Santa Ana; Isaac Canales, former LABI president and pastor of the Mission Ebenezer Family Church in Carson; Jesse Miranda, whom Christianity Today magazine called "the granddaddy of U.S. Latino Protestantism;" and Nicky Cruz, an LABI graduate and subject of the million-selling book The Cross and the Switchblade.
"We're honoring these legends and letting the walls tell the stories of what these people have done for LABI College," Harris says.
Recently, LABI College launched the Grace Morales-Scott Women's Leadership Institute, the only center of its kind dedicated to Hispanic women leaders.
"It is important to cultivate an environment for women leaders, especially in Latino cultures with all the stereotypes and machismo," Harris says. "Hispanic women are going to take things to new levels, and we want to help guide them to be great leaders and pastors."
Today, more than half of LABI College's administrative leaders are women, including the dean of spiritual formation, the dean of spiritual life, the head librarian, the dean of enrollment, and the campus pastor.
Victoria P. Rivera, associate dean of academics, excelled in high school and was on track to attend an elite four-year college. Her parents are pastors, and from an early age Rivera sensed a call to ministry. A college preview day at LABI changed her educational direction.
"It rocked my world and changed my view of what success would look like after high school," says Rivera, 25. She surprised many by enrolling at LABI College.
"It became very evident it was the right place for me to be to establish myself in a theological grounding and my sense of vocation," Rivera says. "That's where my passion grew in biblical studies. I credit the school for my spiritual formation, learning under professors who not only had amazing character, but who also had studied at prestigious universities."
Rivera finished her four-year degree at Vanguard, then headed to Duke University in North Carolina to earn her Master's Degree in Theological Studies with an emphasis in New Testament. LABI College then hired Rivera, who also teaches New Testament and Pentecostal theology.
"Coming back to serve at LABI College was a dream I had because it did so much for me," Rivera says. "I wanted to do more for the school."
Harris says Rivera is the epitome of what a strong leader should be, regardless of gender.