Living by Faith, Not by Sight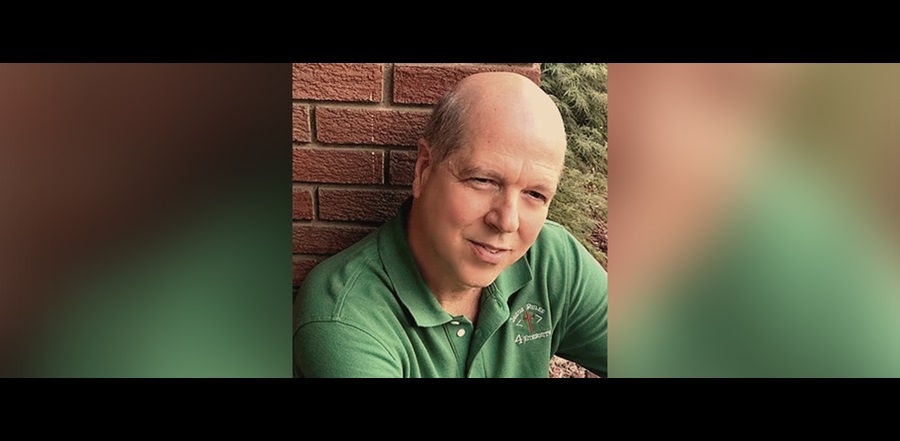 Don't miss any stories. Follow AG News!
Pastor Philip T. Dunn knows what it means to live by faith and not by sight. Nine years into his 24-year ministry as lead pastor of Valley Christian Assembly in Charleston, West Virginia, Dunn began experiencing vision impairment. At 45, he received a diagnosis of macular degeneration and found himself grappling with the potential end of his ministry.
"Lord, I have to be able to see to preach," he half pleaded and prayed.
In his spirit, he heard the Lord gently ask, "Will you trust Me?"
Dunn says he agreed to God's plan and decided to trust Him no matter what the future might hold. But that was easier said than done.
Although he believed God for a miracle, Dunn's vision progressively worsened. A year and a half after his diagnosis, he could no longer drive. As his sight deteriorated, sermon preparation and preaching grew more difficult. To counter his declining vision, he began increasing the font size on his computer. When that no longer worked, he made notes with magic markers.
As he stood at the podium to preach one Sunday, he hit bottom. When he looked down at his notes, he couldn't read them.
Disheartened, he prayed. To his surprise, God brought to mind Scripture verses he had memorized years before in Bible Quiz. He preached from those verses, and God faithfully gave him a new message each week.
When Dunn received his first electronic Bible, his passion for God's Word ignited as never before. While listening to the Bible, Dunn says God dropped a new text in his heart and wove together a sermon for the following week.
Dunn next went to a rehabilitation center, where he learned how to use a specially designed computer program using keystrokes. Using this program, he could listen to emails, and for the first time in years, he brushed up on Bible commentaries.
Armed with these new tools, Dunn's ministry expanded to include preaching at a maximum-security prison, where for more than seven years he told the inmates about Jesus. Dunn, who also speaks at other churches, has worked with the Assemblies of God Center for the Blind to connect with a network of vision-impaired ministers.

In addition, Dunn, 60, serves as a presbyter in the Appalachian Ministry Network. In this role, he regularly meets with pastors to offer support and encouragement. According to Network Superintendent David W. Dillon, Dunn takes an interest in everyone he meets, whether friend or stranger.
Dillon recounts a recent experience at a restaurant where he met Dunn to discuss ministry matters. After the server took their orders, Dunn asked her if she needed prayer for anything. Her eyes welled with tears as she shared how her mother recently suffered a stroke. Dunn handed her a "blessing card" with a Scripture verse.
"It was obvious that this simple gesture from Philip's heart touched a real need in her life and perhaps opened a door for further ministry," says Dillon. "Her spirit seemed to be lifted through Philip's action and words."
Dunn has faced many challenges in the past 15 years, but he has maintained his Christ-like spirit and trusted God when his future looked bleak.
"The things the Lord has taught me in the darkness, I could not have learned in the light," says Dunn. "God has given me a passion for connecting people to the Word of God. You need to get in the Word of God and let it speak to you."