Ministering as an Immigration Lawyer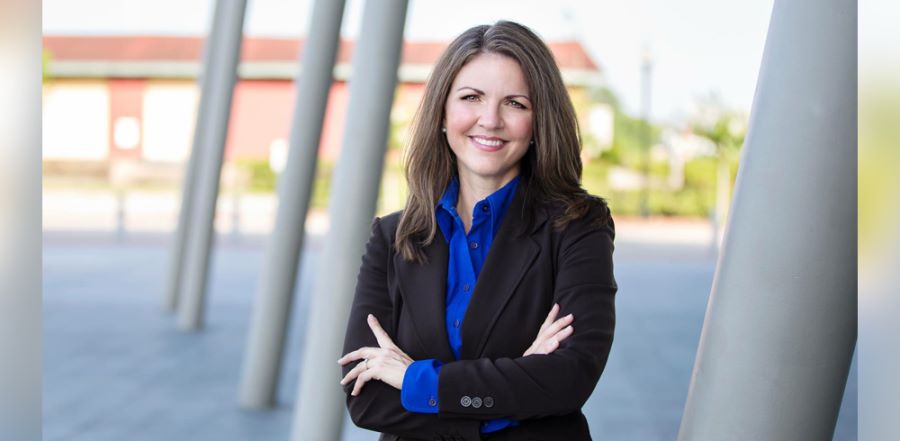 Don't miss any stories. Follow AG News!
Kristy M. Wendler developed an affection for Hispanic people while growing up in Guadalajara, Mexico, the daughter of longtime Assemblies of God world missionaries Mike and Becky McGee.

That devotion has continued as an adult on the other side of the border. Wendler is an attorney heading a firm specializing in immigration law in Beaumont, Texas.

A seed to become an immigration law attorney was planted when Wendler took a "new immigrants perspective" class at North Central University. She transferred to Southwestern Assemblies of God University, where she earned both bachelor's and master's degrees in counseling and psychology.

Afterward, she planned to become a full-time AG world missionary to Mexico like her parents. She obtained AG ministerial credentials and spent two years as a missionary associate in Mexico in preparation for her career.

Then, at the age of 27, God interrupted her plans, with a call to Regent University School of Law. Reading Hugh Hewitt's In, But Not Of: A Guide to Christian Ambition helped Wendler understand being an immigration attorney could be a mission field as much as living in a foreign land.

"The book expanded my worldview by showing me how Christians could be used in the marketplace," Wendler says. "The Lord showed He could use me in ministry through the practice of law."

Wendler took classes from such legal stalwarts as former U.S. Attorney General John Ashcroft and Jay Sekulow, who has argued cases before the U.S. Supreme Court a dozen times. She served an internship with Christian attorney Ann Buwalda, who founded the Fairfax, Virginia-based Just Law International firm specializing in immigration. Kristy met her husband, Walt, at Regent.

In 2015, the Wendlers opened their practice in Beaumont. Kristy's efforts largely involve helping permanent U.S. residents legally get their relatives into the country legally, as well as aiding undocumented residents already living in the country to become citizens. Walt handles primarily employment visa cases. The couple have three children: Katelyn, 12; Bronson, 11; and Vivian, 6. The family attends One City Church, an AG congregation in Beaumont.

"As a missionary kid, I'm not fully American or Mexican," says Kristy, who is fluent in Spanish. "I feel comfortable in both worlds."

Christianity proved to be the deciding factor in why Wendler struck out on her own.

"My faith is central to how I practice," says Wendler, 44. "We wanted to have the leeway to run the business the way God wants us to run it." Wendler at times has the opportunity to pray with clients who feel desperate.

Immigration law is complex and subject to change, depending on which party is in charge of Congress and the executive branch. Sometimes Wendler must deliver disheartening news to a client, that, at least for the moment, there is no legal route to citizenship.

Even immigrants who have lived in the U.S. for years and have American-born children may not be able to avoid deportation — without the Lord's intervention.

"There are certain pathways that must be followed, including obtaining a green card as the first step to citizenship," Wendler says. "Even if there is no path, I try to leave the client with hope, because new doors might open and life circumstances might change."

One of those hoping for better circumstances is Sky Becerra.

Becerra, 22, has lived in the U.S. for all but the first six months of her life. She remains only because of the government's Deferred Action for Childhood Arrivals (DACA) policy.

Becerra was born prematurely in Mexico. Her Mexican father, Salvador Becerra, and Salvadoran mother, Elsa Figueroa, already had divorced. Her parents both ended up living in Arkansas, and Becerra split time living with them.

However, Elsa died in a car crash at age 34 when Sky was 6. Sky then went to live with her dad and stepmom, Anabel Perez, a U.S. citizen. But five years later, Salvador was deported back to Mexico; he died of a heart attack last year at 58.

Despite having no memories of living anywhere except the U.S., Becerra is in legal limbo. While various educational and employment opportunities have fizzled due to DACA, Becerra recently landed a new job. In 2019, Sky married California-born Chris de Leon.

She continues to strive to turn her immigration status into U.S. citizenship, which would require at some point returning to Mexico.

"It's a very long process," the articulate Becerra says. "I've been working for years with a lawyer." She is grateful for her marriage to de Leon, whom she has known since the age of 13. The couple attend Connect Church, an AG congregation in Springfield.

"He is the rock that I needed," Sky says. "I felt like a didn't have a future."

Becerra dreams of one day launching a ministry called REACH: Recreating Everlasting Amounts of Christian Homes. She recalls being temporarily homeless when unable to find a job.

"No one should have to do that without finding Christian resources," she says.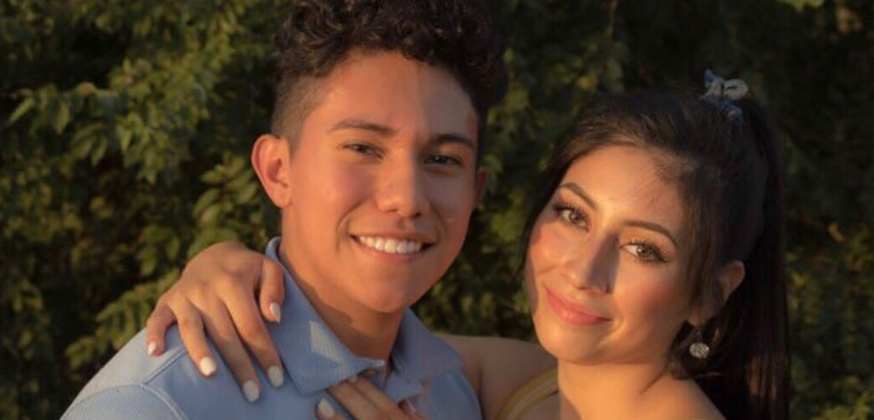 Lead Photo: Kristy Wendler has found her missionary calling as an immigration attorney.
Bottom Photo: Sky Becerra (right) and her husband, Chris, are hoping for a resolution to her immigration status.