Immigration Forgiveness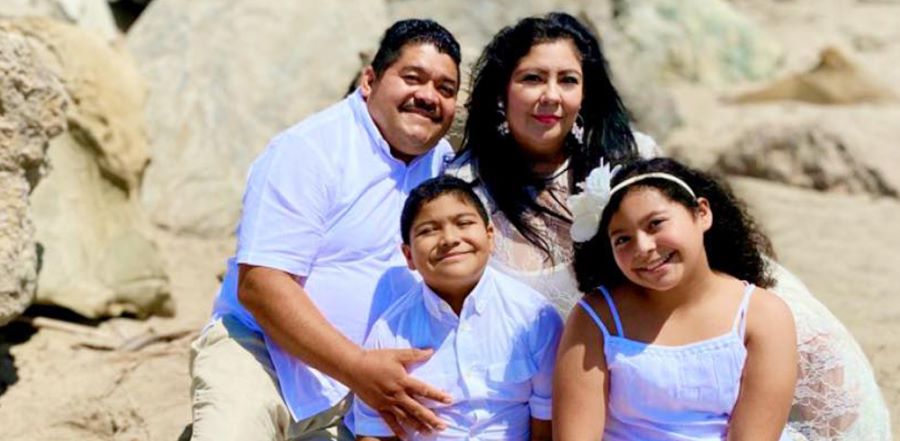 Don't miss any stories. Follow AG News!
An Assemblies of God pastor nearly forcibly evicted from the country three years ago has been granted conditional immigration forgiveness from deportation proceedings in the midst of a protracted legal fight that still could take years before reaching a resolution.
In the short term, however, the letter Noe Carias received Aug. 13 from immigration authorities means he no longer faces the ongoing threat of deportation. Carias, 45, is a native of Guatemala.
Two hurdles remain, though, according to the pastor's attorney,
Noemí G. Ramírez
.
First, Carias must be granted waivers for living in the U.S. unlawfully. Then he must submit a series of applications to obtain and appointment at the U.S. consulate in Guatemala. After that, he could obtain a green card and ultimately become an American citizen.
"This is the first step of a long process, but it is a good win," Ramírez tells
AG News
. "I thought he might be denied because he had so many deportation orders."
In 2017, Carias
spent nearly two months imprisoned
after being detained by U.S.
Immigration and Customs Enforcement
(ICE). Federal officials
held the pastor
of Iglesia Pentecostal Cristo la Roca de Poder Asambleas de Dios in Los Angeles at
Adelanto Detention Center
in Southern California.
Pressure applied by various Christian coalitions, including denominations, immigration rights groups, and religious liberties organizations, spurred the pastor's sudden emancipation.
The pastor's incarceration and threatened deportation three years ago happened even though he had lived in the U.S. for a quarter century and had been married to his American-born wife, Victoria, for 14 years. The couple have two American-born children, Nylah, now 10, and Abraham, 8.
Assemblies of God national and district officials advocated for the pastor's release in 2017, and many pastors and laypeople have continued to pray about the situation. However, federal officials denied his renewal petition for a stay of removal and the deportation order remained in place until notification from the recent letter.
Ramírez is hopeful about the pastor's prospects of staying in the U.S. permanently. She notes that his repeated trips to Guatemala in the past involved taking money he had earned in the United States to his mother.
"He is married to a U.S. citizen and he has two children who are U.S. citizens," Ramírez says. "He is a homeowner. He has paid his taxes. He is a good citizen, although not a U.S. citizen."
After his release from custody, Carias initially faced house arrest rules, including being forced to wear an ankle bracelet to monitor his whereabouts and mandatory connection with ICE by phone weekly. However, once officials realized Carias didn't pose a flight risk, they relaxed the restrictions, Ramírez says. Now, Carias must only check in with ICE quarterly.
"I thank God for this miracle," Carias tells
AG News
. Throughout the ordeal, Carias has continued to lead Iglesia Pentecostal Cristo la Roca de Poder Asambleas de Dios. Lately, the church has been holding services outdoors in a city park on Fridays and Sundays, with masked congregants. The bivocational Carias supplements his income as a house painter.
"God has blessed us with lots of churches and denominations supporting us with offerings in order that we can survive and pay the bills," Carias says. Vicky Carias says the experience reminded her of the prophet Elisha and the widow sustained by oil as recorded in 2 Kings 4.
"In the beginning, we received overwhelming help," she says. "It was like the widow who had a little bit of oil, but when the prophet came, the oil wouldn't stop."
During Carias' detention, his family received prayer during the 2017 General Council with a special offering being received for them. Carias singled out George O. Wood (then general superintendent) and current Superintendent
Doug Clay
for their support.
"We also are very thankful for the outpouring of help and prayers we received from our big and beautiful family of pastors, and brothers and sisters of the Assemblies of God throughout the nation and other parts of the world," Carias says.
Victoria and Noe met as teenagers at a Los Angeles AG church, and Noe converted to Christ at 17. The couple started a church in their living room in 2011, and Carias took courses through the AG's
Southern Pacific District
Bible school.
Sergio Navarrete, superintendent of the Southern Pacific District, is among those who has worked for the pastor's release.
"I rejoice and praise God for this wonderful victory," Navarrete says. "Now pastor Noe Carias is getting closer to receiving his legal resident status and is on his way to U.S. citizenship."