No Need to Wait for Ministry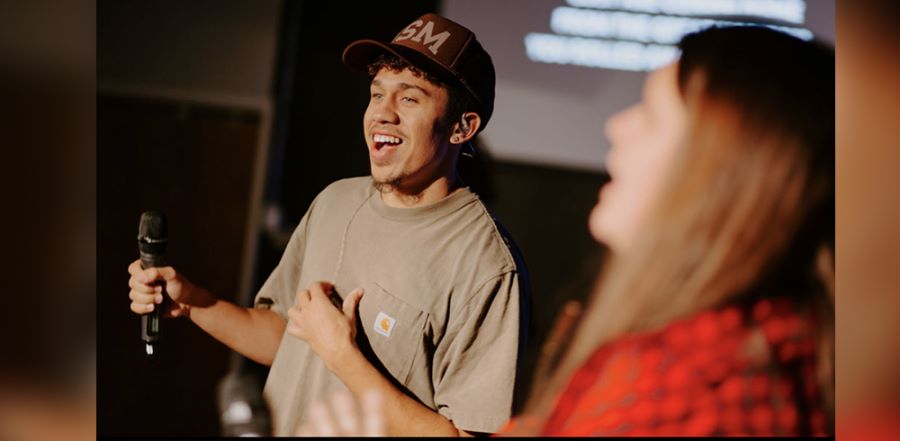 Don't miss any stories. Follow AG News!
MINNEAPOLIS — Derek Burgin has his sights set on working as an Assemblies of God youth pastor once he graduates from North Central University here in Minneapolis in 2023. But he's already immersed in ministry.
The curly headed, polite, green-eyed junior served a 2022 summer internship under youth pastor
Daniel Cancel
of
Bethel Assembly
in Elmhurst, Illinois, and has worked extensively with Eagan, Minnesota-based AG youth evangelist
Micah D. MacDonald
. For 5½ hours every Wednesday, Burgin is youth leader at
ZOE Church
in Burnsville, Minnesota.
Chris P. Stanley, director for AG
Illinois Student Ministries
, believes Burgin is ahead of the curve when it comes to preparing for his vocation.
"It's one thing for people to say they are called to ministry, get a degree, and throw their name in a hat," says Stanley, 40. "But Derek realizes his calling isn't tomorrow; it's right now."
Burgin's duties also include serving as
student body president
at North Central. His role allows him to attend the semimonthly president's council with key administrators, faculty, and staff at the school. In addition, he spends 10 hours a week working in the North Central admissions office as a student recruiter. And Burgin, a church leadership interdisciplinary studies major, is a student athlete on the track and field team.
"Going to North Central University will help me a lot in leadership," Burgin says. "The school is helping cultivate who I need to become."
Burgin's now-retired grandparents, Ray and Cindy Zaragoza, raised him as an only child from the age of 4 in Moline, Illinois. Cindy worked as a preschool teacher, while the city parks department employed Ray.
The young man calls himself a "BMW": Black, white, Mexican. His father is Black, his mother white, but his biologically unrelated grandpa who raised him is culturally Mexican.
His grandparents took him to the nondenominational Mighty Fortress Community Church, where he helped lead worship and run the sound system. The church combined with
Bethel Church
, an AG congregation in Rock Island, for summer camp. That's where Stanley first met Burgin eight years ago. Burgin served an internship in the Illinois youth district office in the summer of 2021.
"Derek is hardworking, Spirit-filled, servant-hearted, and an incredible learner," says Stanley, who has been involved in ministry for 22 years. "Everywhere he has gone, he's asked how he can help, how he can minister."
Stanley says Burgin possessed all the right qualities as an intern to shape culture around him.
"His motivation is not a silly ambition to get on stage," Stanley says. "He wants to do whatever Jesus needs him to do to build the Kingdom."
Burgin is the first recipient of North Central's George Floyd
scholarship
, which is paying for his tuition the four years he attends the school.
"God is faithful in providing," Burgin says.
Initially, Burgin declined the student body president office over concerns he wouldn't have time. But he says the Lord changed his mind.
"God has helped me find the right balance of being a good steward," Burgin says. "God has put me in a position that one day will allow me to handle stress better, to be tougher."