Not a Throwaway Life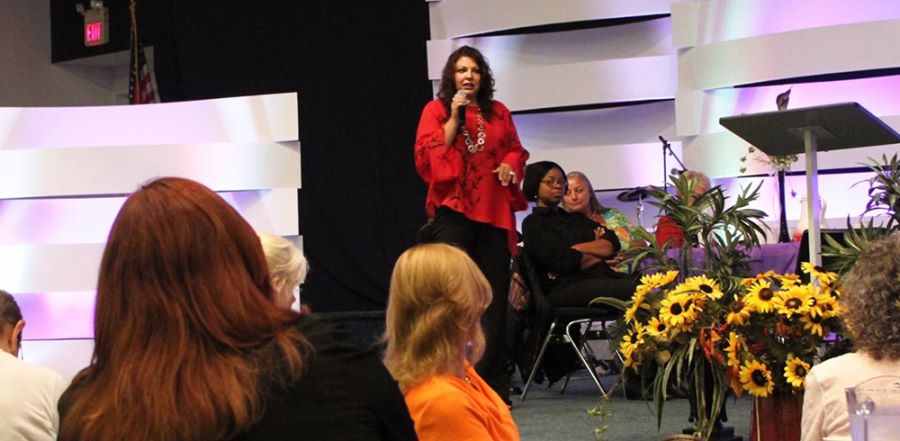 Don't miss any stories. Follow AG News!
Even though it's been six years since Donna Sparks heard God calling her into ministry, it wasn't until the spring of 2016 that she sensed the Lord fulfilling His promise to use her in powerful ways.
It happened at Word of Life International Church, an Assemblies of God congregation in Springfield, Virginia, where she spoke after addressing a women's conference. At the end of her talk, hundreds responded to an invitation to receive the baptism of the Holy Spirit.
"It was like the Spirit came in and hovered over people," says Sparks, a member of Trinity AG in Decaturville, Tennessee. "It was such a sweet presence."
Ironically, at one time, the founder of Story of Grace didn't think God had any use for her. That's because Sparks had wandered away from church after two marriages to Christian husbands dissolved.
The third time, she married an agnostic: "He didn't drink or party and was a better moral person than I was."
However, their first three years were rocky, especially after Sparks discovered she couldn't get pregnant. Sinking into depression, one day under the influence of alcohol and anti-anxiety prescription drugs, she raced down the highway, she aimed her car at a concrete overpass, intending to end it all.
But no crash occurred. The next thing Sparks remembers is waking up at home, her intact car parked outside. She is convinced God intervened.
Less than six months later, Sparks learned she was pregnant. Overwhelmed by the impending responsibility, she knew what she needed to do. Soon after, she and her husband, Bryan, attended a nondenominational church service, where both repented and vowed to follow Christ.
Fast forward to 2007 when the couple settled at Iowa City First Assembly of God after a job transfer for Bryan.
One day, a visiting speaker approached her during prayer time and said, "Ma'am, God's called you to be an evangelist." He repeated the statement later in the parking lot, saying, "I know how powerful what God told me is."
Sparks didn't answer that call for three years. Then, at a women's conference in Cedar Rapids, she felt the Holy Spirit so strongly she burst into tears, saying, "God, I know I've failed You. If there's anything You can do with me, I give myself to Your purposes."
In 2012, she and Bryan moved to Davenport, where Westside AG Pastor Scott Rooks became her mentor. After completing her spiritual education at the Iowa School of Ministry, Rooks helped Sparks obtain her ministerial credentials.
Rooks admits he had doubts because of her past divorces, but says his protégé's transparency brings out God's grace to forgive, redeem, and restore.
"God is moving sovereignly through her to touch people," Rooks says. "She spends time praying with people and ministering to them."
One of the many women Sparks has touched is Christy Woods, women's ministry leader at Friendship AG in Victoria, Mississippi. The congregation's former youth minister, Woods had dropped out of church after her divorce.
"I thought I wasn't worthy anymore because of what I had done," says Woods, who first heard Sparks speak two years ago. "Her testimony showed me that God knows our name. He doesn't let go of His promises."
Today, in addition to speaking engagements, Sparks ministers in the county jail and leads a weekly women's meeting at Trinity to disciple former female inmates.
"God doesn't give up on us when we would give up on ourselves," Sparks says. "I get invitations to speak where I never dreamed I would be going."