Pennsylvania Women Lead as Pastors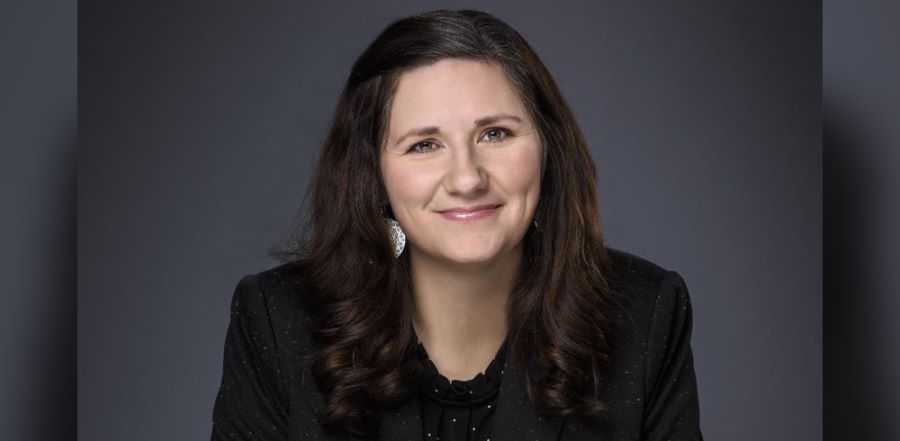 Don't miss any stories. Follow AG News!
Not too many years ago, lead female pastors weren't that common a sight, even in the Assemblies of God, which in its formation 106 years ago held no gender distinctions regarding ministry calling. Many women impacted the early years of the Pentecostal movement; others pioneered missions work. As local churches developed, however, men held most leadership roles. Women tended to serve alongside their husband, or lead women's or children's ministry.

Even as recently as half a century ago, Missouri pastor Buena Huffman recalls having rotten tomatoes thrown at her as she preached. She persevered, as did others, and they helped pave the way for women to take on advanced leadership roles. Women now comprise 26 percent of credentialed AG ministers, and the number is increasing. Donna Barrett, the first woman elected to the Executive Leadership Team, previously served as a pastor and church planter. A 2010 position paper affirms the Fellowship's support of women in ministry and the scriptural basis for it.

Two women benefiting from trailblazers are Pennsylvania pastors Nichole M. Schreiber of Erie First Assembly and Candace L. Pringle of Freedom Valley Worship Center in Gettysburg. Indicative of a further trend, both entered their roles while relatively young.

Schreiber, 39, grew up attending Erie First. While enrolled at Missouri State University, she became involved in Chi Alpha Campus Ministries and met her husband, Joel, a Central Bible College student. Returning to Pennsylvania, they served 12 years together on campuses in the Erie area ministering with Chi Alpha, a department of U.S. Missions, and Nichole earned credentials through Global University. In 2016, she received an offer to become executive pastor at Erie First. Before Schreiber even received her first paycheck, though, the long-term senior pastor departed unexpectedly; she started serving as interim and then as lead pastor of the church.

Pringle, 33, took a more gradual journey to the senior pastorate. Her father, Gerry Stoltzfoos, planted Freedom Valley, and after gaining experience as a nanny and studying at the University of Valley Forge, she served as children's pastor from 2009 to 2015. She worked as executive pastor of finance and administration from 2015 to 2017, when her father, who now leads Life Discovery Church in McSherrystown, Pennsylvania, moved into church planting. Pringle then assumed the lead pastor role at Freedom Valley, which averaged 1,460 weekly adherents before the pandemic hit.

OVERCOMING CHALLENGES
Both Schreiber and Pringle expected challenges as they entered a ministry position traditionally dominated by white males. Schreiber says some church leaders expressed genuine concern about her family — she had a 1-year-old baby Mercy at the time — and a few opposed the idea of a woman leader altogether. However, the departing pastor conveyed his endorsement and respect, as did district leaders. When she shared her vision for the church, the board supported her unanimously, even members who initially expressed disapproval.

"When you take a risk, people can cast doubt," Schreiber says. "I figured I was in good company — Daniel, Joseph, Paul — as I decided to just follow God. Questioning helped clarify the calling."

Because of the unanticipated transition, Schreiber inherited a strained financial situation and low staff morale. She found encouragement from Exodus 4 (when Moses needed reassurance), as she sought God for new hope and vision for the congregation. There have been several triumphs: membership has grown (the church had a pre-COVID attendance of 550), finances are back on an even keel, missions giving has increased, and more spiritual gifts are operating.

"It's almost as though, being open to a female pastor, the people also became more open to using their gifts," says Schreiber. "God can certainly do a new thing!"

Pringle, on the other hand, says because the elders had known her for years, her initial concerns dealt less with church attitude and more about her own, as she wondered whether she could handle the job.

"My dad had built a great culture, but I think many women, including me, struggle with finding the right way to be assertive and manage a team," Pringle says. "Culturally, an assertive woman is perceived differently than an assertive man."

Balancing and prioritizing family responsibilities presents a challenge for anyone in ministry, but women may tend to feel it more heavily. Joel Schreiber still ministers with Chi Alpha at Edinboro University as well as the Penn State Behrend campus. He and Nichole share parenting responsibilities for Cecily, 12; Haley, 7; and Mercy, 5.

"Ministry does offer some flexibility, so I can go to field trips and activities, but I have to be careful with scheduling," says Nichole. "My husband is wonderful about encouraging me, and I love that my girls know they could grow up to be pastors."

Aaron Pringle is similarly supportive as he and Candace parent Tele, 9, and Crew, 6. Aaron also grew up attending Freedom Valley and likewise went to Valley Forge. As co-pastor, he leads the worship and creative arts ministries, so the couple served together during Candace's tenure as executive pastor and had already worked through some of the practical issues.

"There are often little details people probably don't think of, like the local ministerial alliance meeting at 8 a.m. on a weekday," Candace says. "I think women have to compartmentalize more than men."

Both pastors express gratitude for the encouragement women leaders receive from the AG national leadership, including the Network of Women Ministers, in which Schreiber serves as lead pastor representative. They also appreciate PennDel Ministry Network, which has networking opportunities and Zoom calls for women leaders. Pringle says she is grateful for the support of Superintendent Donald J. Immel as well as the PennDel School of Ministry, which offers Saturday courses and flexible times along with resource tools.

Schreiber says it is important for women to walk through ministry doors that open for them.

"I couldn't silence the critics, and yes, some left," Schreiber says. "But some people also came."

Pringle says she has gained more confidence and stopped comparing herself to high profile women ministry leaders such as Christine Caine or Beth Moore.

"We shouldn't count ourselves out, because the world does that enough," Pringle says.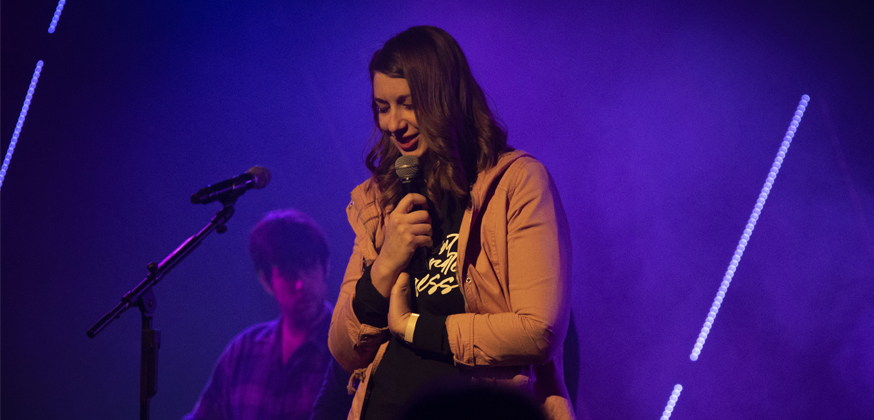 Top Photo: Nicole Schreiber has long been involved in ministry with her husband Joel, who still ministers with Chi Alpha.
Bottom Photo: Candace Pringle has gained confidence as a woman pastor and no longer compares herself to others.