Spreading the Light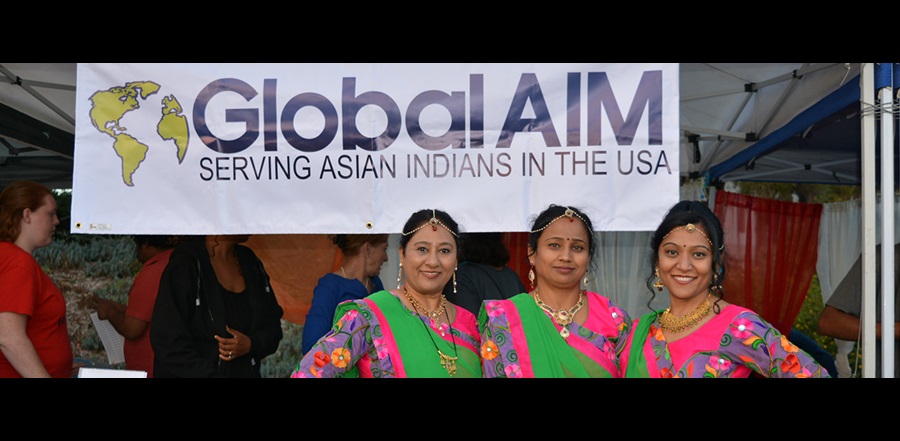 Don't miss any stories. Follow AG News!
For the fifth year in a row, an Assemblies of God U.S. Missions organization represented the only Christian group participating in the Festival of Lights, a major Hindu festival in San Diego.
Around 40 volunteers with Global Asian Indian Ministries, the sole AG outreach focused on Asian-Indians in the U.S., conducted children's activities and handed out bottled water during the festival, in an effort to build relationships and share the gospel.
"There are thousands of people whose lives we would never have the opportunity to touch except at a festival," says Dave C. Taylor, Global AIM outreach coordinator. "The seed planting is a very important part of evangelism."
The Festival of Lights observes Diwali, a popular Hindu holiday that takes place each autumn to celebrate victory of light over darkness. To observe the holiday, communities in several Asian countries hang thousands of lights on buildings. The annual San Diego festival, held Oct. 14 this year, regularly draws 8,000 to 10,000 people.
Simon Gounder, the U.S. Intercultural Ministries missionary who established Global AIM in 2010, says the group established inroads with the organizers of the Hindu festival and found receptivity the first year because of providing children's activities.
"They asked us why we wanted to do this, and we said, 'Because Jesus loves everybody,'" Gounder says. "And they were fine with that."
The trained volunteers handed out bottled water, played Christian music in multiple languages, distributed Bibles and tracts, and provided face painting and balloon art for children frequenting the festival. Gounder says the crowds at their booths rivaled those lined up for food.
To share the gospel with children, volunteers use three colors in face painting. Black, red, and white — to represent sin, Jesus' blood, and a clean heart — are painted while artists share a tract that lays out the salvation message.
"Face painting is culturally near for Indians, because they practice mehndi, which is using henna to paint designs on your hand," Taylor says.
Gounder says volunteers handed out 500 gift bags to children at this month's festival. To reach teenagers and adults who come to the booths, volunteers struck up conversations and offered to pray.
Global AIM currently runs seven locations in California — Orange County, San Diego, Inland Empire, Bakersfield, Fresno, Vista, and Stockton — as well as one in Milwaukee and one in western Texas. The group reaches out to Asian-Indians through friendship evangelism; building relationships in communities by visiting Indian festivals; inviting Indians to monthly fellowships; teaching English as a second language (ESL) courses; and assisting immigrants and refugees in adjusting to life in the U.S.
Gounder says Global AIM plans to grow significantly in its festival evangelism ministry in 2018, with a goal to serve at six major Hindu festivals in California.