Team Hope, Convoy of Hope on Site in Mississippi
Don't miss any stories. Follow AG News!
Team Hope, the Mississippi District Council of the Assemblies of God disaster relief team, and Convoy of Hope, the compassion arm of the Assemblies of God U.S.A., both immediately responded to the EF4 tornado that struck several communities in Mississippi Friday.

Robert Bingham, Team Hope's director, reports that as soon as news of the tornado damage started coming in, the Team Hope volunteer army started forming from around the district, with some on site by Friday night, offering assistance.

"I'm in Amory doing clean-up right now," Bingham says, "and we have crews in Rolling Fork, Silver City, and several other communities. Today, we have a crew of 60 volunteers at various locations, cleaning up, distributing goods and materials, and spiritual care — offering prayer and comfort to survivors."

The National Weather Service stated that the tornado was on the ground for nearly 60 miles and expanded to a ¾-mile-wide swath of destruction. "In Rolling Forks, the damage was devastating — match sticks, that's what it looks like," Bingham says. "And the pictures we have, they really don't do justice because there's no way to capture the mental and emotional trauma people are experiencing."

Bingham explains that in Rolling Forks, a community of about 1,800 and a few thousand more in the surrounding area, at least 13 people lost their lives in the powerful storm, which had wind speeds reaching between 166 and 200 mph.

"In a small community like that, everybody knows someone who died," Bingham says. "You either know them or they're somebody's cousin, friend, brother, sister . . . in some way, everyone is connected and is suffering."

According to a release from Convoy of Hope, relief supplies were sent to Mississippi impact zones on Saturday morning along with its Disaster Services team to assess damages and beginning distribution of essential resources. On Sunday, the team worked with partners to do mobile distribution in neighborhoods within the impact zone. Convoy will also assist with cleanup efforts already underway.

The Mississippi District reports that Convoy has set up a distribution site at the First Assembly of God in Amory, which is led pastor Justin Meyers. Although several AG congregation members' in tornado-hit areas suffered some home damages, including Meyers, who had a large tree fall on his home, no AG members have been reported hurt and no churches have reported suffering any serious damages.

Bingham says that the cleanup effort will likely go on for multiple weeks as the devastation is so widespread. However, for those interested in potentially assisting Team Hope in its efforts as a volunteer, see its website at myteamhope.org for contact information and volunteer application.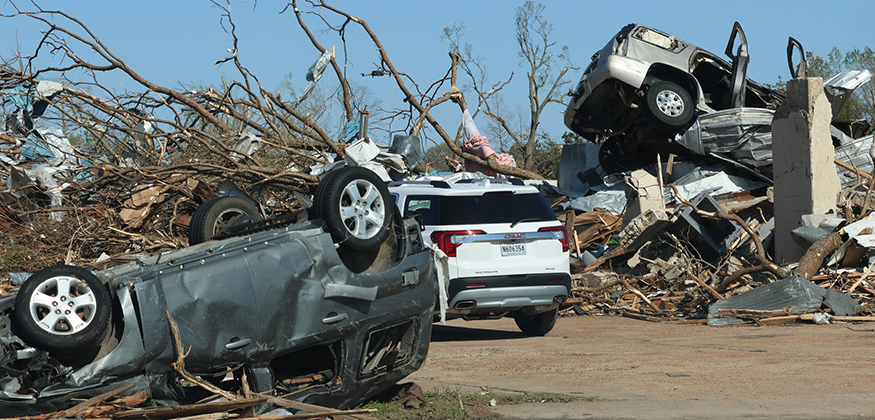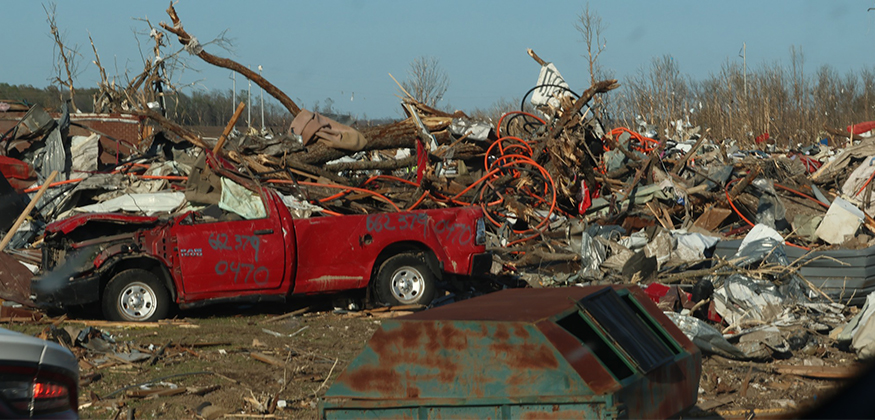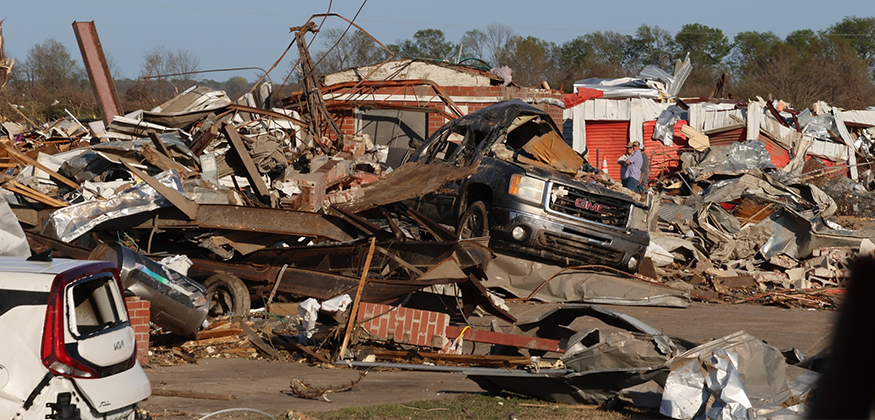 Photo credit: Melissa Callaway, Team Hope