The Coming Campus Awakening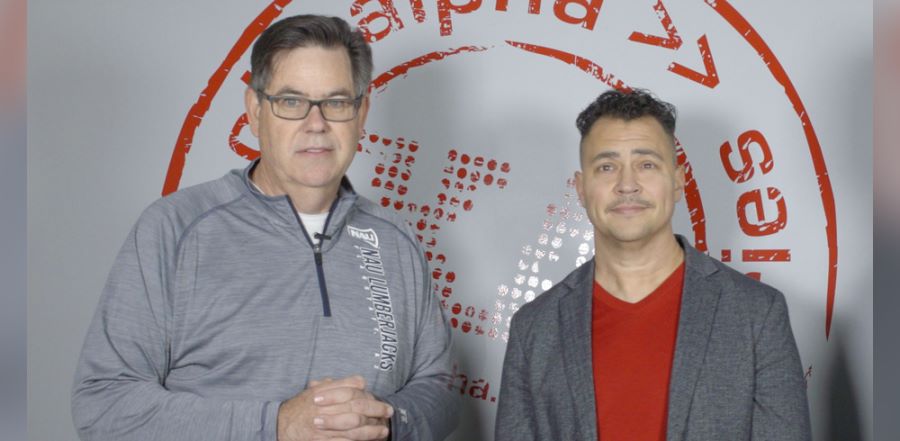 Don't miss any stories. Follow AG News!
For generations, student ministry groups on mainstream campuses around the nation viewed similar organizations as territorial rivals.

But in the past three years, a remarkable shift has occurred. Campus ministry outreaches such as Chi Alpha, InterVarsity, Cru, The Navigators, and CCO now are actually promoting each other. Leaders of the groups see the unprecedented level of cooperation as a necessary first step for ushering in an awakening across universities and colleges in the U.S.

As a prelude, leaders associated with the various ministries also have received multiple prophetic words during prayer gatherings.

Historically, revivals have focused on renewing the lives of churchgoing Christians. However, awakenings are more geared to reshaping the culture at large through such avenues as repentance, supernatural manifestations, missionary fervor, and assistance to the poor.

The reason the coming awakening will last longer, according to E. Scott Martin, Chi Alpha Campus Ministries national senior director, is because of the added element of discipleship.

Chi Alpha Campus Ministries began in 1953. Currently, Chi Alpha, a department of U.S. Missions, is chartered on more than 300 campuses.

"For years, other organizations on campuses merely tolerated Chi Alpha as Pentecostals," says Martin, who has led Chi Alpha since 2014. "Then came reluctant cooperation. Now we're to the point of collaboration and partnerships."

That cooperation grew out of meetings between InterVarsity and Cru national leaders over a seven-month span. R. York Moore, InterVarsity's executive director for catalytic partnerships says the Holy Spirit directed participants to seek revival through prayer and fasting.

A new initiative called EveryCampus resulted. It is focused on the question, What could we do together that we can't do apart? The effort has resulted in a new digital platform that gives student ministries leaders access to information about the religious activity on every U.S. campus. EveryCampus also has expanded beyond student ministry groups to 150 other evangelical organizations, denominations, and parachurch ministries.

"If the Assemblies of God wants to start a Chi Alpha in a new area, through this portal they can see who already is there and what the spiritual climate is," says Moore, who is based near Ann Arbor, Michigan.

Around three-fourths of the 4,900 mainstream U.S. higher educational institutions have no Christian ministry presence, according to Moore.

The various ministries, for the first time, are sharing information on an amalgamated data base. If one student ministry is embarking on a new campus, others will help that endeavor become a reality, even to the point of sharing staff and costs. National leaders have become close friends in the process.

"At these nascent stages of awakening, there is a level of unity unparalleled in the history of university student ministries," says Martin, 56.

Local leaders in multiple organizations, some of which in the past have been reluctant to embrace Pentecostalism, are experiencing supernatural manifestations, including Holy Spirit baptisms and physical healings.

"As we're seeing signs and wonders, we're experiencing a significant decrease in the level of suspicion when it comes to the move of the Spirit," says Moore, 50. "Trusting one another has become par for the course."

Revival and awakening don't result from leaders having a smarter Bible app or backing the right political candidate, Moore says.

"The Holy Spirit pours out His power, and unity and prayer are the biggest expressions of that power," Moore says. "People are more open to what God wants to do in His way and His time."

Moore cites three factors indicating why a move of God is imminent., including an unprecedented convergence of prayer networks and a willingness to converge information between organizations.

The unprecedented expressions of unusual unity also factor as an essential element. Leaders who wouldn't have thought of a partnership a year ago have heard from the Lord in prayer. Consequently, InterVarsity staffers are even wearing Chi Alpha shirts and vice versa.

Finally, college students are gathering at strategic events in numbers not seen since the early 1970s. Together 2020, an event in Washington, D.C., next June, is expected to draw 300,000 young people for prayer, fasting, and public reading of Scripture.

"I've never seen anything like this in 25 years of college ministry," Moore says.

The cooperation is evident in other areas. The student ministry groups are banding together in efforts to fight curbs on religious liberties on campuses across the country.

Moore says Chi Alpha is an integral part of the EveryCampus strategy.

"The hand of the Lord is on Chi Alpha in unique and powerful ways in these days," Moore says. "These are fine women and men who love the Lord. We believe in Chi Alpha's leadership and their vision for unity and willingness to trust."

Martin, who spent 15 years leading the Chi Alpha chapter at the University of Arizona, senses an extraordinary spiritual hunger in campus settings.

"We believe we will see students coming to the Lord as never before," Martin says.
Photo: Scott Martin (left) and York Moore have become great friends in their student ministry leadership roles.