A Break on Campus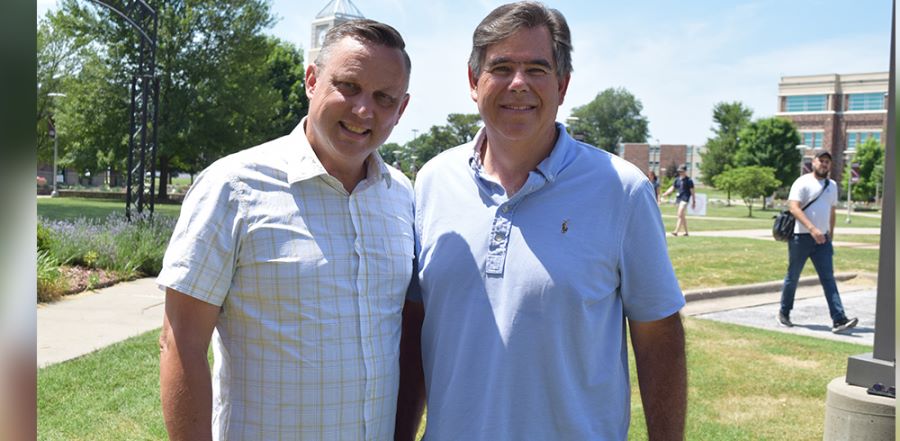 Don't miss any stories. Follow AG News!
When officials at the University of California Stanislaus kicked the Chi Alpha chapter off campus in Turlock in 2014, it surprised officials of the Assemblies of God organization. The school accused the organization of discrimination for prohibiting gays and lesbians from leadership.

After 14 months of negotiations and assistance from the Becket Fund for Religious Liberty, Chi Alpha returned to campus. But similar conflicts about student leadership have popped up at mainstream schools elsewhere.

"It's been like whack-a-mole at the county fair the past seven years," says E. Scott Martin, Chi Alpha national senior director. "This was the beginning of the battles we face every day around the country related to religious liberty issues."

But Martin and legal specialist Curtis Lee Cole have reason for optimism as the 303 U.S. Chi Alpha chapters prepare for the 2021-22 school year. In March, a federal appeals court ruled unanimously that University of Iowa officials who removed a faith-based student club from campus could be held personally accountable for their errant actions.

The case, which has parallels to the Chi Alpha ordeal in California, involved the group Business Leaders in Christ (BLinC). The university decertified the group, contending that BLinC had discriminated against Marcus Miller, an openly gay student who sought a role on the organization's executive board — even though he admittedly believed BLinC's standards based on Scripture that sex outside monogamous heterosexual marriage is wrong.

However, the 8th Circuit U.S. Court of Appeals determined that the University of Iowa had violated BLinC's First Amendment rights to free speech and expressive association by selectively enforcing the school's discrimination policy. The 8th Circuit's ruling upheld a lower court decision last year that the university illegally removed BLinC from campus. But the appeals court went further, holding individual officials personally responsible for the policy.

"The law is clear: state organizations may not target religious groups for differential treatment or withhold an otherwise available benefit solely because they are religious," wrote Chief Judge Lavenski Smith in the 3-0 opinion.

Chi Alpha, through Alliance Defending Freedom, filed an amicus brief https://becketnewsite.s3.amazonaws.com/2019-06-10_Campus-Student-Groups-Amicus-Brief-in-Support-of-BLinC.pdf supporting BLinC .

"The court said university officials ought to know better, when there has been case law for decades that supports religious liberty," says Cole, 56. "If it wasn't BLinC, it would be us."

Daniel Blomberg, Becket senior counsel in Washington, D.C., says universities will be warned this fall that student groups must be treated equitably.

"The 8th Circuit Court of Appeals didn't just say this was a violation of the Constitution's free speech and free association protections," says Blomberg, 40. "The court said this was a clearly established and egregious violation of the Constitution. University officials are on notice they can't discriminate against religious student groups anymore."

Chi Alpha has dealt with similar issues nationwide, including on campuses in New York, Texas, California, Washington, Indiana, and Missouri, according to Blomberg.

"This opinion is so important because we have seen this problem over and over again nationwide," Blomberg says.

The unconstitutional assault on faith-based campus ministry groups such as Chi Alpha, InterVarsity, Cru, and the Navigators has had a galvanizing effect. Once prone to petty squabbles, the organizations now erect a unified spiritual front.

"What brings the Church together better than anything else isn't the Sunday morning service; it's persecution," says Martin, 58. "We must walk together to an efficacious end, because it has the potential to take us all off campus."

ANOTHER VICTORY
Chi Alpha leaders also are encouraged by an April federal ruling in the U.S. Eastern District Michigan Southern Division in InterVarsity Christian Fellowship v. Wayne State University.

Judge Robert H. Cleland issued an opinion that concluded the school violated the free exercise, free speech, association, and assembly rights of InterVarsity.

"We're hopeful that university leaders are getting the message that leaders should actually believe in the God they pray to and worship," Blomberg says. "That's the fundamental baseline for any religious group."

Blomberg believes the Wayne State ruling is important because it goes even further than the BLinC judgment in preventing encroachment on First Amendment matters.

"The court recognized the rights to internal autonomy that religious groups must have to be free from government interference," Blomberg says. "Government can't try to control the religious beliefs of a religious group, particularly those beliefs involving religious leaders. There must be a healthy separation of church and state."

Some university administration officials felt emboldened to act in a hostile manner toward religion as a result of a 2010 U.S. Supreme Court 5-4 decision upholding the U.S. District Court for Northern California decision in Christian Legal Society v. Martinez. The University of California Hastings College of Law in San Francisco denied official recognition of CLS on campus because the student group insisted its members adhere to a statement of faith, including teachings on sexual morality.

As a result, Blomberg says, some schools adopted an "all-comers policy" rather than making common-sense exemptions. Such a paradigm demands that every student group must accept everyone for every leadership position, even if nonsensical — like a male leader for a women's sorority.

Those scenarios place students in the crosshairs of an antagonistic school administration, according to Blomberg.

"These students are just trying to get an education that is consistent with their faith," Blomberg says. "When a university — which holds the key to their future — calls them bigots for believing in God, it can be very intimidating."

Martin notes that any student can be a participate in Chi Alpha small group meetings, retreats, trips, social activities, and worship services. But officers who run meetings and events must adhere to AG theology and scriptural admonitions, including those regarding sex.

DENOMINATIONAL BACKING
In legal clashes, Martin believes the AG is on solid footing because of its denominational affiliation.

"One of the advantages Chi Alpha has, unlike many other campus groups, is our covering with the Assemblies of God," says Martin, who since 2014 has led Chi Alpha Campus Ministries headquartered at the AG national office as a department of U.S. Missions in Springfield, Missouri. "The doctrine and theology of the Assemblies of God has been unwavering since 1914."

"Courts understand the Church's role in culture and society," Cole adds. "The role of parachurch organizations often don't get as much deference from the government."

These disputes have motivated Chi Alpha to be more proactive and precise about leadership standards, according to Cole.

"Our constitution explicitly talks about our association with the Assemblies of God, our strong sense of biblical standards for leadership, and an appreciation of the 16 Fundamentals Truths," Cole says. "We operate consistently the same across the country, for both professional and student leaders."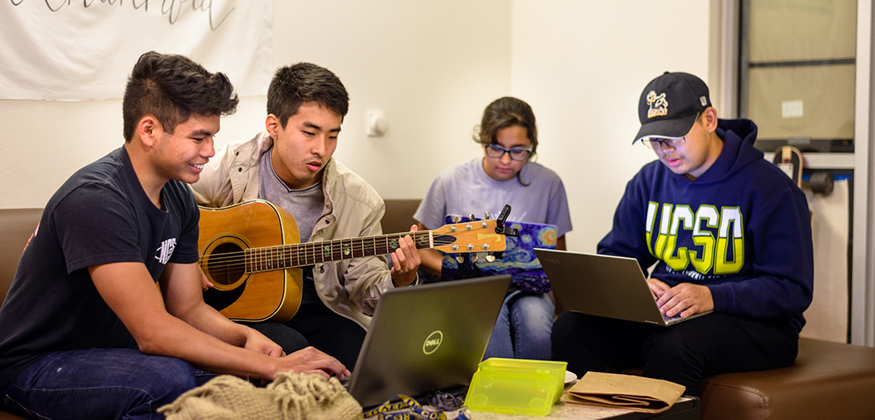 Top photo: Chi Alpha leaders Curtis Cole (left) and Scott Martin are optimistic about the fall.
Bottom photo: Student leaders in BLinC have benefited from an appeals court ruling.