Anytime, Anywhere Education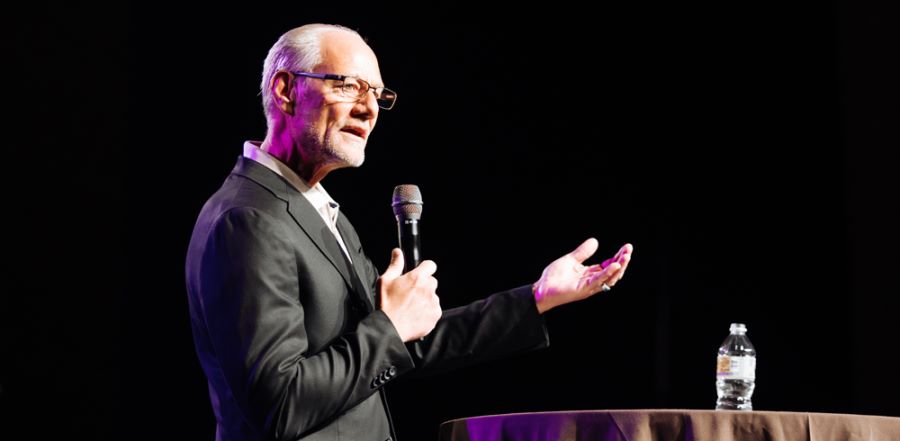 Don't miss any stories. Follow AG News!
Three years ago, SUM Bible College & Theological Seminary founder George A. Neau announced the launch of Broadcasting Network of Theological Studies (BNTS), a comprehensive online Christian education platform designed to lower the cost of education for students who want to enter ministry careers. Although SUM's tuition already had been low, the move resulted in SUM offering courses for about one-third of what most colleges charge.

Now, Neau is proposing an even more ambitious project that will lower the cost of tuition to solely on a contribution basis.

"Everything on this platform will be donation-based," says Neau, 62. "We want students to graduate debt-free, owing neither us nor the government a dime."

While students still will be eligible for Pell grants and scholarships that don't need to be paid back, SUM won't allow them to apply for federal loans. Neau maintains ministry careers get derailed before they start because graduates are saddled with too much debt. In the financial transition phase, the SUM board will be forgiving $1 million in outstanding student debt.

Rather than requiring a fixed tuition fee, SUM will evaluate a student's income and budget before determining a proposed monthly donation, which Neau expects to average $200 in the U.S. and other developed nations. In some parts of the world, the cost may be as low as $5 a month.

"This is for those serious about their calling," Neau says. "I want missionaries and ministers to get to the field immediately."

In addition, Neau is asking students — and supporters of the school — to donate $10 a month to help make up the difference from dropping a set tuition price. He believes it's crucial for SUM to offer an alternative to what he calls an increasingly unbiblical public school agenda.

In that vein, Neau thinks SUM can no longer rely on government funding because of the strings that come with it. For instance, an executive order signed by President Biden in June directs the Department of Education to advance policies for educational institutions to "promote safe and inclusive learning environments" for individuals identifying as lesbian, gay, bisexual, transgender, queer, and intersex.

"The vision of Broadcasting Network of Theological Studies is to equip the Church for a billion soul harvest," says Neau, an ordained Assemblies of God minister since 1990. "We want to offer affordable Christian education anytime, anywhere, on a flexible schedule to anyone passionate about their relationship with Christ."

The school needs to raise $100,000 a month to make the dream a reality. SUM is looking for ongoing and one-time donors.

Neau says BNTS will use state-of-the-art technology, a custom-built platform, and artificial intelligence to allow learners to access content from their personal tablet or smartphone. Churches will partner with SUM and the BNTS network to offer accredited undergraduate and graduate degrees in theology and liberal arts. Continuing education classes can be taken for credit or toward a certificate. The school is in the process of recording dozens of classes for instruction in English and Spanish.

YOUNGER LEARNERS
In addition to the SUM's theology degrees, the BNTS learning platform will offer classes for everyone from kindergartens to professionals. Classes will be available for liberal arts colleges, ministry leaders, discipleship programs, and— starting in the fall of 2023 — students in kindergarten through 12th grade.

The content includes high-definition videos; downloadable notes and interactive resources; discussion forums; and weekly small group Zoom sessions with professors. Education will consist of professor lectures, student discussion, and practical application. All classes — whether for kindergarteners or master's degree candidates — will be on a learn, grow, serve format. That is to say, there will be instructional teaching, student discussion, and application. For grade school pupils, those in Christian academies, or home-schooled, part of the curriculum will be animated.

"All classes will be available on a high-digital format for a home-school mom, a missionary, or a church opening up a school," Neau says. High school juniors and seniors will have the potential to graduate with an associate of arts in theology and ministry degree.

One of the keys to success is SUM partnering with other organizations to provide education. That varied list includes the AG's National Black Fellowship, REAP International, and the AG's Northern California & Nevada District.

Currently SUM has 60 cohort sites — namely ministry organizations and denominations — with 1,000 students expected in the fall. But Neau believes the potential of the new model is unlimited.

"The greatest distribution center in the world is not Amazon or Google; it's the Church," Neau says. "Our goal is to enroll a million students."

Automation is the key to keeping the price down. Software will translate the material into eight major languages.

FLEXIBLE SCHEDULE
Paul E. Fishell, 58, is heading up the formation of leadership and discipleship courses. After more than a decade of teaching SUM classes bivocationally via webinars and Zoom in the Kanas City, Missouri, area, Fishell last October moved to California to work at the SUM home base in El Dorado Hills.

Fishell, an ordained AG minister since 1996, became interested in SUM in 2010 through its annual evangelism outreach in New Orleans. He is enthused about the new teaching format. He notes students in Asia no longer will need to be awake in the middle of the night for a lecture as they had to do for Zoom sessions.

"Students will be able to work classes around their work and ministry schedule," says Fishell, who has a doctorate in education. "They will meet with a local teacher to talk about the material at a convenient time for them."

Fishell, who has a bachelor's degree from Evangel University and master's from Assemblies of God Theological Seminary, says the curriculum will be especially valuable to the bivocational ministry leader, which described him for two decades. He served as youth pastor and interim pastor at Bluff First in Poplar Bluff, principal of a Christian school, and on the church planting team for Crossroads Assembly in Harrisonville and Reach Church Kansas City.
Lead Photo: George Neau addresses SUM students in April at the school's annual evangelism outreach in Dallas.
Bottom Photo: Video instruction from professors is an integral element of the new teaching model.