Not Less Than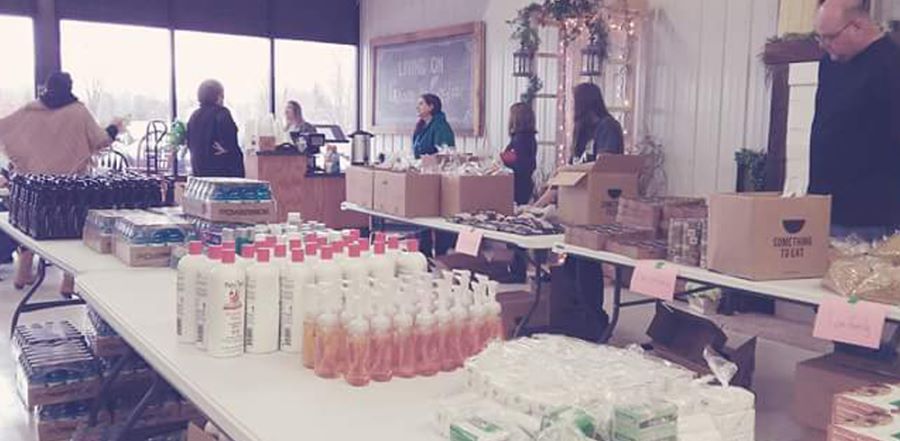 Don't miss any stories. Follow AG News!
When Paul and Julie Richardson arrived in Licking, Missouri — population 3,100 — to pastor the local Assemblies of God church, around 20 people came on a weekly basis. Seven years later, the average attendance is 120.
In 2016, a staff pastor who works with Texas County emergency responders noticed a high percentage of single moms in the community. Richardson researched the need.
"We found over 200 single moms and 100 single dads in our area," Paul Richardson says. "The church staff started praying about this need. We also have grandparents raising their grandchildren." The area has a high poverty rate, which is a contributing factor to a higher rate of single parents needing help.
After praying, Richardson at a church business meeting presented the idea of the congregation proactively ministering to single parents in the community. Congregants responded enthusiastically to the notion.
"That excitement has not diminished," Richardson says.
Many women in the congregation had either been single moms themselves or worked with single moms — and knew their stories.
Now, two to three times annually, the congregation reaches out to single parents and grandparents. Licking Assembly of God creates a list of items for church families to purchase before the event. The inventory includes various household items that single parents cannot buy with food stamps or other assistance.
Rural Compassion, based in Springfield, donates items such as dry pasta, hand soap, or sandals for the women.
In a recent outreach, each family attending received about $240 in supplies. The church served 42 family units, representing 81 children.
On the event morning, single moms line up at the door. Younger women, men, and youth help load the single moms' cars. Older women encourage the single moms by talking with them, giving them a hug, then walking them to their vehicles. All volunteers are a part of the congregation.
One mom said, "I have not had a new pair of shoes in years, because our money bought clothes for my child."
The church is attracting more adherents because of such community involvement.
"At first, we did not see numerical growth from these outreaches, but we saw spiritual growth and compassion within the congregation," Richardson says. "The moms tell us they are so grateful for a church that doesn't look down on them as being 'less than' because they are raising a child alone."
Southern Missouri District Women's Ministries Director Sherry Welch has long encouraged churches to minister to single moms and held workshops to assist pastors in establishing local outreach efforts.

"Because single moms are one of the fastest-growing people groups in the country, and even though it comes at a higher cost because they are usually only able to receive but not give back, ministry to single moms is vital," Welch says. "The Assembly of God at Licking understands this vision and carries it out with excellence."