Seek and Save Outreaches Begin in Yuma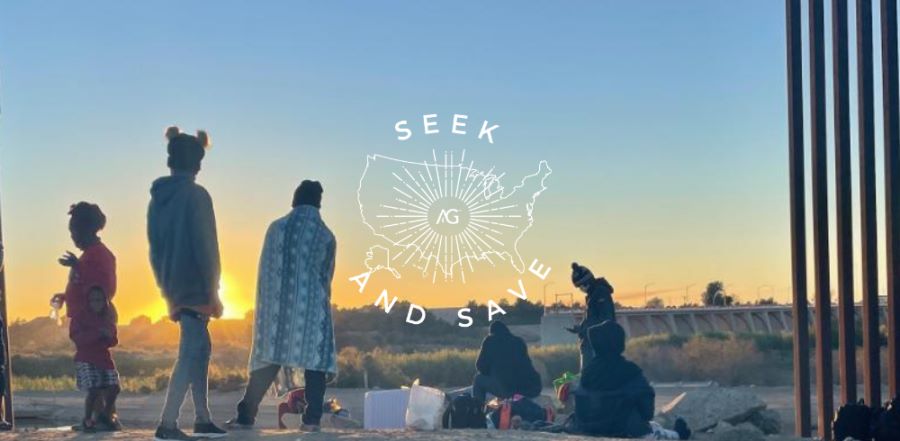 Don't miss any stories. Follow AG News!
A series of four
Seek and Save Outreaches
over the next two years will get underway with the initial effort taking place in Yuma/San Luis, Arizona, March 10-12. The second outreach is scheduled for Chicago, May 18-20. In 2023, Seek and Save will be in Detroit, May 19-21, and then in Newark, New Jersey, June 1-3.
Seek and Save Outreaches are multiministry efforts that bring together the General Council, AG
U.S. Missions
ministries, districts, networks, local churches,
Church Multiplication Network
,
AGTrust
, and affiliated ministries — such as
F.R.E.E. International
and
Convoy of Hope
— in partnership to reach a community for Christ in an unprecedented "hit-the-streets" fashion.
The birth of the Seek and Save Outreaches began with an unexpected question presented by executive presbyter and pastor of
River Valley Church
in Minneapolis, Rob Ketterling, to AG General Treasurer Choco De Jesús: "If we gave you $150,000, what would you do with it?"
De Jesús' immediate response? "I would invade four cities (with the gospel) with that money."
The response was well received by Ketterling and his church. De Jesús presented the idea to General Superintendent Doug Clay and, with his blessing, that seed question/donation transitioned into a multiministry, multicity outreach effort.
De Jesús explains that whether we're in the midst of a pandemic or not, the Church has a mandate.
"Sometimes we can lose focus on what we're called to do because of so many uncertainties — such as with the virus and pandemic," De Jesús states, "but our mandate from God has not changed; we are to seek and save the lost."
According to Billy Hartman, AGUSM director of Communications and the lead for the Yuma outreach, Youth Alive, F.R.E.E. International, AG evangelists, and volunteers from Chi Alpha will be joining with local congregation members to canvas the streets of Yuma and San Luis on Thursday and Friday, sharing the gospel. Volunteers will also be inviting those they meet to a giant block party event taking place on Saturday, which will not only offer food and groceries through Convoy of Hope, but provide fun events for kids as well as a clear presentation of the gospel and opportunities for prayer.
E. Scott Martin, director of
Chi Alpha
, the college ministry of the Assemblies of God, is excited about Chi Alpha students being involved.
"Our Chi Alpha students are involved in mission every day on campus," Martin says, "but Chi Alphans want to be involved with the Yuma Seek and Save Outreach to assist the efforts of our Fellowship beyond just the campus. They desire to sacrifice their time and money to contribute to a bigger picture of the kingdom of God and the Assemblies of God through serving . . . we want to be a blessing to our Fellowship."
Hartman notes that the initial Seek and Save Outreach will have both an Anglo and Hispanic ministry hub. Emilio De LaCruz, the superintendent of the Southwest district, will be heading up the Hispanic outreach based out of San Luis with local pastor
Jesus Martinez
. Hartman will be working with Yuma pastor
Gary Floyd
to lead the Anglo effort.
Some may wonder how Yuma/San Luis fits into the picture as the other Seek and Save locations are massive in comparison.
"We have a lot of churches in rural areas, but often events are held in major metropolitan areas due to accessibility," De Jesús explains. "But we want to communicate to our rural areas, to the people and churches of Yuma/San Luis, that they are valued. However, all the cities we are going to are in crisis. Yuma/San Luis are on the border and they're in the midst of a very real humanitarian crisis — I believe God has orchestrated us to be there at this time."
Following the Yuma/San Luis event, Hartman says two new churches will be planted in the communities.
"While we are certainly preparing and believing to meet immediate needs through each outreach event, we are even more excited for the longer-term presence and impact of both the existing and future churches in these communities," Hartman says. "In the communities of Yuma and San Luis, the parent churches have already attended a CMN (Church Multiplication Network) Launch and have identified the leaders of the new congregations. Also, both church plants will receive an AGTrust new church grant to help them get off to a strong start."
Learn more about Seek and Save Outreaches, including how to volunteer, at
SeekandSave.ag.org
.