Responding to the Delayed Call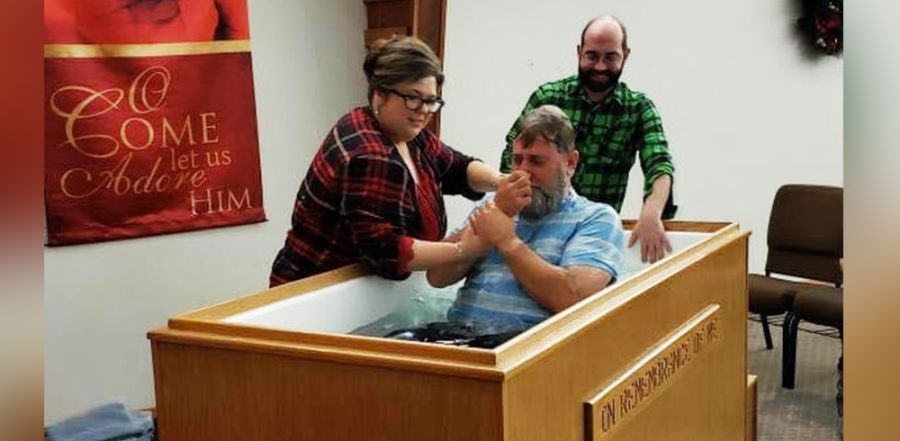 Don't miss any stories. Follow AG News!
The last night during kids camp, the speaker talked about God calling people to serve Him. Jesus even called children in the room to dedicate their lives to full time service as pastor, the speaker declared.
Nicole B. Heidt heard an audible voice saying, Nicole, go up! But her friend next to her heard nothing.
Heidt, a 5th-grader at the time, rose and went to the altar, the only girl in a group of 20 boys who responded to the leading. The speaker told her some are called to marry ministers.
She grew up and enrolled in Trinity Bible College, where she met and married Troy Heidt. Mission accomplished, Heidt quit school.
She ministered as the pastor's wife at First Assembly of God in Rock Springs, Wyoming, filling in as needed in the congregation with a pre-COVID attendance of 100. Through the years, she served in everything from children's church to the worship team. Additionally, she and her husband directed the Wyoming Ministry Network's youth ministry.
In 2016, however, Troy died, 22 years after they wed. To Nicole's surprise, the church called her as lead pastor. In her journey, Nicole has discovered that her ministry never hinged on her spouse.
"When my husband passed away, the calling was still there," she says. In April 2019, she became credentialed through the Wyoming School of Ministry.
And now, Heidt, 45, has been appointed to serve as secretary-treasurer of the Wyoming Ministry Network. She is the second woman in a district position for an Assemblies of God geographic district, following the recent elevation of Janelle Marocco as secretary in Hawaii.
"Nicole is an extremely gifted, competent leader," says Wyoming Superintendent Alan H. Schaberg. "She has demonstrated that as lead pastor. She is highly respected by our network and has a good relationship with many ministers." Schaberg also says Heidt is well known throughout the state and she has been involved in many ministry network events.
"She has such a huge heart for Wyoming ministry," Schaberg says. "She has a true discernment about the nuances of Wyoming and rural church ministry."
Heidt believes the enemy has long tried to cause dissension in ministry circles regarding female leadership.
"If he can get the cultural mindset into the church, that's the best way to cause division," she says. "It quenches what the Spirit trying to do. We may be missing out on who God would speak through because of mindsets that put up barriers."
Heidt wants every little girl whom the Holy Spirit is calling into pastoral service to not limit what that calling may look like.
"There's nobody He can't use," she says. "He's using me."
Schaberg notes that the past decade has seen larger numbers of women earning ministry credentials. Today, of Wyoming's 92 AG credentialed ministers, 26 are women. Nationally, a record 26 percent of credentialed AG ministers are females.
"We've recognized as a network that we need more diversity on our leadership team and are making efforts to address that," he says. "We're thankful God has created this opportunity for Nicole. It will have a significant impact when people see we value everyone and their leadership skills, regardless of gender or ethnicity."